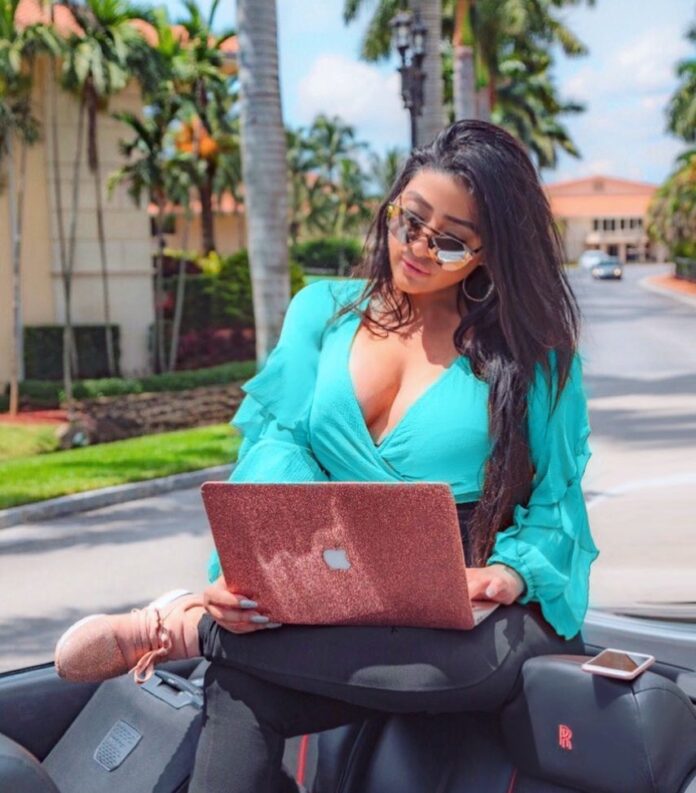 Born on January 11, 1991 in New York, Ariella Iorio is a successful entrepreneur, a strategist for online marketing as well as an expert when it comes to the content marketing sector. The journey to this was not always smooth. During the time when she was trying to become an entrepreneur, she went through many struggles where she was not even able to pay her rent some months. Now, she is dominating  the internet industry as well as making millions of dollars from the comfort of her own home. She learned all her skills from her mentor Wesley Virgin, where she worked for 2 years as an intern for free. At the present moment, due to her experience and advanced skills she now has several new companies alongside her mentor Wesley Virgin.
"Done For You Service" is one among the many newly built companies that teach as well as help people on becoming remarkably successful in affiliate marketing and helping people become financially independent to lead lives on their own terms.
Ariella Iorio gained wide recognition to be called "Done For You Girl" where she helped people of all ages to become successful in internet marketing. The life of Ariella Iorio is dedicated to sleeping, eating and breathing digital marketing.
Just before she turned the age of 25, she successfully transformed "Done For You" service into a full-fledged business with 6-figures within a year and she quit her corporate 9-5 job working as a real estate agent.
Today, Ariella teaches aspiring entrepreneurs the art of affiliate marketing. She is now the manager of Virgin Media, one of the best companies that ever existed that genuinely cares as well as caters to the people's success. The service of "Done ForYou" is much more than a program – it is a revolutionary movement! Over three thousand people have left their hectic jobs, trying to come out of the rat race. She is also certain that you will be among them once you are a part of the movement.
She possesses 5 years of experience working over 1k projects in digital marketing that includes collaboration with some of the biggest names in the industry. Ariella Iorio, along with Wesley Virgin, holds the responsibility of more than 3k members who have "fired their bosses" and reached the position of CEO. Her team focuses on brilliant service through extraordinary communication and will strive to work alongside you, ensuring that your business flourishes.
After becoming a millionaire, her decision to empower people with zero experience is pretty remarkable. She allows them to copy and then paste their trustworthy campaigns directly into their own personal accounts therefore, providing them with the opportunity to see success. However, her journey has not ended here – SHE DID THIS ALL FOR EVERYONE! It has definitely been an intense ride. Just like her mentor supported her, we are certain she will support you!
Follow her on her YouTube channel to engage with her.
https://www.youtube.com/channel/UCwBkm9YbqohDUOdzaihFEVA
or on Instagram
https://www.instagram.com/ariellaiorio/