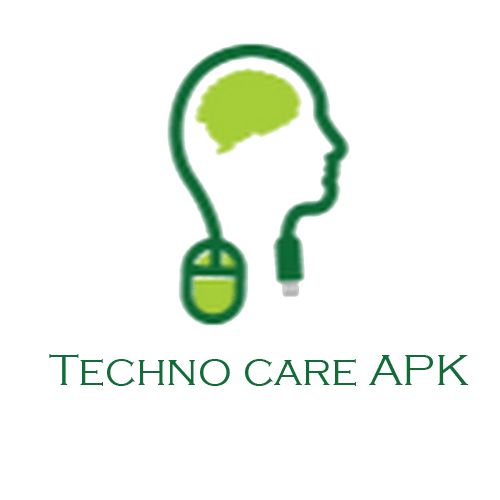 Are you stuck with your Android FRP? Or is this the first time that you hear about Android FRP? In either case, learning information on Technocare Tricks Apk will be an advantage for you because it is a tool that has trusted by many Android users to bypass their FRP.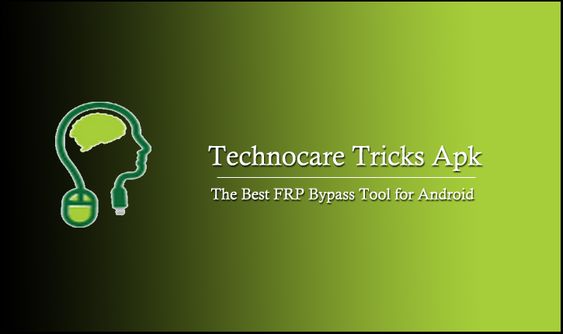 What is FRP?
Before learning about Technocare Tricks Apk, you should know what FRP is, don't you?
So, FRP or the Factory Reset Protection can be presented as an advanced security lock provided by the Android manufacturers. The Factory Reset Protection protects your device data, information including screen locks and everything. 
Factory Reset Protection is linked to the Google account of the Android user. Usually, every Android user creates a Google account to get Google services. Once they make a Google account for their Android device, the Factory Reset Protection will be enabled by default. After that, if you want to reset your Android device, you will have to unlock your Factory Reset Protection. This will protect your device from getting into the wrong hands because even if they get to steal the device, they will not be able to access any of the data stored or reset the device!
What is Technocare Tricks Apk?
Technocare is a famous Android brand that you might have heard of before. Especially if you have gone through an Android Bypass, the name of Technocare would not be unfamiliar to you since they provide the best Android bypassing services to Android users all over the world.
Therefore, Technocare Tricks Apk also can be presented to you as a simple Android Tool which comes under the Technocare family. This simple Android tool is specifically designed for Android users seeking to bypass their Factory Reset Protection.
What does Technocare Tricks Apk do, and when is it necessary?
The purpose of introducing Technocare Tricks Apk itself is to bypass the Factory Reset Protection in Android Devices. Thus, what Technocare Apk does is that it helps you t surpass through the Factory Reset Protection when you cannot unlock it on your own.
Usually, Android users unlock their Factory Reset Protection by providing the Google Account information. Especially when they want to reset their Android device providing the Google Gmail and password is a must. But in most cases, users forget which Gmail account is linked to their Google account. Thus, they ultimately get stuck with their Factory Reset Protection.
Here, Technocare Tricks Apk can contributes a great deal because it can remove the Factory Reset Protection without breaking it. How Technocare does it very simple as what they do is they generate an alternative Google account and let you breakthrough the Factory Reset Protection smoothly.
Why should you use Technocare Tricks Apk?
Technocare Tricks Apk has gained quite popularity among Android users. It is because of their unique and outstanding features. Therefore, let us have a glimpse into a few of such fabulous features that Technocare Tricks possesses!
1. Safety
Bypassing a factory reset protection is a risky and sensitive process, no matter how simple it sounds. Therefore, bypassing a factory reset protection should be handled carefully. There, the tool that you are going to bypass your FRP plays a significant role. Significantly, there are some of the Android Factory Reset Protection Bypassing tools that are spam or fake ones which can drag your data. Besides, they can expose you to external viruses, bugs. Yet, suppose you go through the Factory Reset Protection Bypass process with Technocare Tricks Apk. In that case, they vouch for the 100% safety of your Android device. Thus, you will need not have any safety concern issues when using this Technocare Tricks Apk at all!
2. Can be used for any Android device
Many Android Bypassing tools also provide Factory Reset Protection Bypassing service. However, most of them cannot cope with advanced Android systems like Samsung Android devices. In contrast, Technocare Apk is a tool that will work out with any of the advanced Android systems, including Samsung devices to LG, Sony, Huawei and many others.
3. User Friendliness
Technocare Tricks Apk is also a straightforward tool that any Android user can use without any prior knowledge of technology. So do not hesitate to get this Technocare Tricks by thinking that you cannot do the FRP bypass alone, and below are a few tips for you on how to use it!
How to bypass the Factory Reset Protection by using Technocare Tricks Apk?
Technocare Tricks is a third-party Android App. Therefore, you will not find it on the Play store or galaxy store typical software stores for Android users. You will have to download and install it on your Android device separately. But no worries! Technocare Tricks Apk will be readily available for you on the official Technocare website!
After downloading the Technocare Tricks Apk, you need to enable installing from unknown devices in your devices' security features. Then you install the app into your device. After that, you can easily follow the options that appear on the screen, which will lead you to Google account manager and bypass the Factory Reset Protection there.
This is all about Technocare Tricks Apk, have a safe FRP bypass while not forgetting to share this among your friends too!