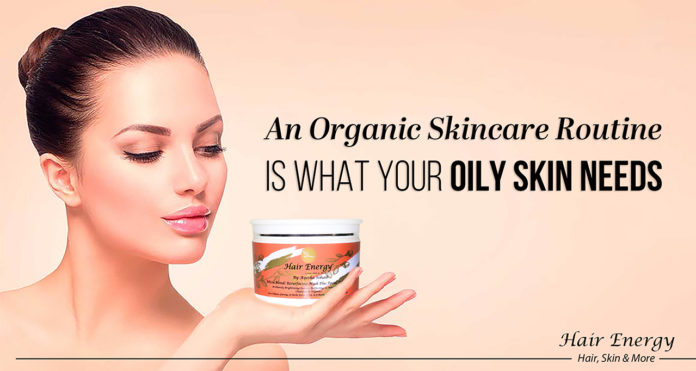 The organic skincare industry has been developing at a fast rate over the years. The reason for this is the level of trust people have started putting in organic skincare products in comparison to the commercial ones which are full of harmful chemicals.
Skincare awareness on social media channels and YouTube have turned the game globally for organic products. This happened because people started avoiding chemicals and harsh products on their skins after realizing how quickly they promote skin aging.
Organic Skincare For Oily Skin
If you have oily skin and are tired of the excess oil and breakouts that turn out on your skin then here's some good news for you. You can shift towards an organic skincare routine and get rid of these skin problems which come along with oily skin.
In order to switch to a skincare routine, the first thing to do is find yourself a reliable organic company that has skincare products for oily skin to offer. One such company in Pakistan is Hair Energy by Ayesha Sohaib. This brand is playing a great role when it comes to creating highly effective organic products. 
If you wish to get a full range of organic products for your day and night skincare routine for oily skin, then you should buy their facial kit for oily skin. It has all the products you need for the skincare of oily skin.
What Makes Organic Skincare Effective?
Organic skincare is effective because applying these products does not have any damaging effect on your body. You can cleanse, wash, scrub and moisturize your skin with 100% organic products this means, there are no chemicals attached. 
Organic products are made from ingredients that are grown in a 100% natural way. This means they don't involve the use of any chemicals or fertilizers in their production. This makes them safe and very effective on your skin. 
How to Use Organic Skincare Products?
If you are using the facial kit by Hair Energy, then it should be easier for you to go step by step with your skincare routine. Here's what you should do for your morning routine.
Wash Your Face
The first step is to use the Blush and Glow (Facewash) in the kit to wash your face in the morning. All you need to do is massage it on a wet face for 30 minutes. This will cleanse your face and leave it as a fresh canvas for you to start the day.
Tone 
After washing your face, it is important to tone it. For this, you can use Belgium rose organic rose water which will tone your skin and smoothen it out minimizing all pores.
Moisturize
The last step is to apply the zero oil moisturizer on a damp face. This moisturizer not only hydrates your skin but also controls oil and has an SPF 40 in it to act as a sunblock.
Night care Routine Method
For your night care routine, you need the following products.
Remove All Makeup
It is important to take all the makeup off your face before going to bed. This is why this kit includes a makeup remover and deep pore cleanser "Take My Day Off". All you need to do is apply it to damp skin and then remove it after three minutes with a wipe or cotton. This will take off all the impurities of the day which have accumulated on your skin leaving it soft and smooth.
Scrubbing
Although it is advised that you only scrub your face twice or thrice a week, scrubbing really makes your skin look new and healthy by taking all the dead skin off. You can use The Resurfacing Mask and Facial Scrub in the kit. It will De-Tan the skin reviving sun damage. It gets you rid of pigmentation, two-toned skin, dark spots & marks, melisma, freckles, dark circles, wrinkles & fine lines, acne & fungal infections, shut open pores, and lift the skin.
Tone
After scrubbing you must apply the organic rose water to tone your skin.
Moisturize
This is the last step. You can apply the zero oil on a damp face and massage for a while. This will leave your face moisturized and hydrated.
All these products are organically made thus; you don't have to worry about using any kind of chemical on your face. If the same routine were to be followed using commercial products made from chemicals, you would've been applying a large amount of chemicals on your face which is not good for your skin.
Also Read: Greatest Hits Arriving to Netflix In 2021