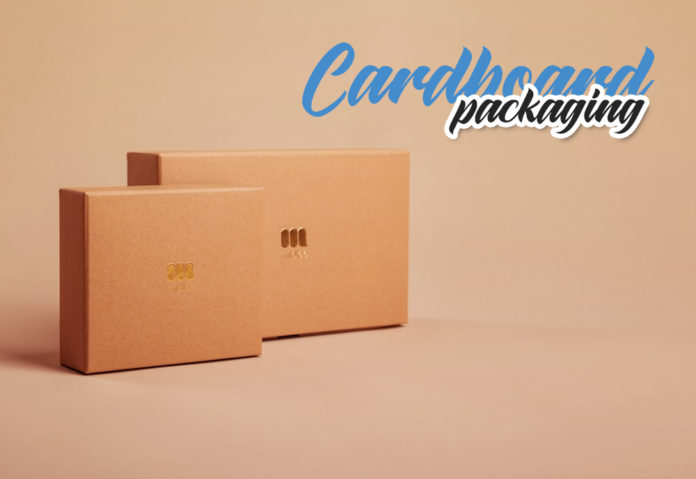 Most of the products you buy come in cardboard packaging, which is known for its durable and rich-featured nature. Its amazing protection capabilities and some other qualities have made it the preferential choice of businesses all over the world. The packaging is not only meant for protecting your products, but it should also be able to advertise your brand. To turn it into an efficacious marketing tool, you need to print it effectively. When done rightly, the printing will transform your packaging into something that looks attractive and professional. Here we will be highlight some precious tips for printing the cardboard packages effectively.
Select appropriate inks:
The appropriate selection of inks is necessary for making your custom cardboard boxes aesthetically more pleasing. This is because the visibility of the text you print or graphics you incorporate depends on the type of ink used. Different kinds of surfaces are suitable for a certain type of inks only. Water-based inks, for instance, work well on porous surfaces. Identically, solvent-based inks are a perfect choice if the surface is slippery. You should know well what type of surface your box has and select the inks accordingly. While selecting the inks, you should also keep in mind their ability to remain on the surfaces and environmental impact as well. The traditional inks, which are known for their emittance of volatile organic compounds, are toxic and should not be preferred. You can use soy-based inks for this purpose. There are two reasons for it, firstly they are eco-friendly, and secondly, they are great for high-resolution printing photos and complex graphics.
Utilize advanced printing methods:
Given the fact that custom cardboard boxes have highly printable surfaces, you should not restrain yourself from using advanced printing methods to enhance their visual graphics. Flexographic printing is trending these days because it produces high-quality visuals and that too at a minimal price. It is a good option for one, two, or three simple colors but not for multiple colors. In this method, a new flexographic plate is used for each different color, which is the main reason behind its aesthetic visual appeals. Lithographic printing is another effective method that can be used in this regard. It can print intricate patterns and detailed artwork. It is known for its feature of producing excellent printed work results. However, this method is only feasible if you are opting for a large volume print because it is relatively more expensive.
Use the top and front side:
Usually, when the customers receive your cardboard packages, the first thing that they see is their top or front side. You cannot afford to make any blunder on these welcoming elements of your packaging. The top and front side of your boxes is your effective selling point, and you cannot ignore it as a retailer. Printing your box can prove to be a great boost to your business and sales, but only if used correctly. Therefore, a good choice is to use the printed work on the tops side and front of your box. For instance, if you want to place your logo on the box, the front or top side is the only option. If used otherwise, such as on the bottom or corners of your box, no one would be able to see it.
Avoid printing on the corners:
In recent years, mobile searches asking best printing services for cardboard boxes near me have soared up. The printing companies that avoid printing on the corners of the box are an excellent choice in this aspect. Printing the logo of your brand or some other graphics on the corners is not a good choice mainly because of two basic reasons. At first, the chances that the customers will notice your printed work will become negligible. This way, all your effort, and money will be ruined, and you will not be able to make an effective first impression on the buyers. Secondly, you might lose the graphics printed on the corners of cardboard packages. You might be aware of the printing term "bleed," which is the area to be trimmed off. For this, you should leave enough space from the corners of the cardboard sheet which is being printed.
Right kind of color model:
The more your packaging looks enticing and alluring, the more are the chances that word of mouth will be generated about your brand in the market. So, to create an amazing visual impact with your cardboard packages, you should opt for the best color models. One of the most successful and widely used color models in this regard is CMYK, which is a blend of four different colors, i.e., cyan, magenta, yellow, and key, which is black. This model is the best choice if you opt for a full-color print in a single pass. You can use this model to produce bright and smooth visual results on the surface of your box. Another method that is quite powerful in this aspect is PMS, the Pantone Matching System. This method provides you with greater color accuracy and is excellent for a single-color print.
Target-oriented typography:
The typography is that part of designing your cardboard packages which no one can afford to ignore. This is because it tells a lot about your brand and shapes the perceptions of the potential buyers in the marketplace. The right type of typography has the potential to make your box look splendid. There are two main things which you need to focus upon in choosing the appropriate typography, i.e., font style and the important one, font size. Both of them should be chosen based on your target audience. There is no point in using the same font sizes and styles every time because you may have a different target audience each time. For instance, you might be targeting your product to sell to the kids, and there may be times when you will be selling it to adults or elders. Think about the appropriate style and size of the fonts to maintain the readability of the printed text and impress the target audience.
In a nutshell, the printing process of cardboard packaging is easier than many think. You need to focus on different things in this aspect. The selection of suitable inks is critical in this process. Similarly, you should focus on printing the main artwork on the center and front of the box and avoid printing on the edges.