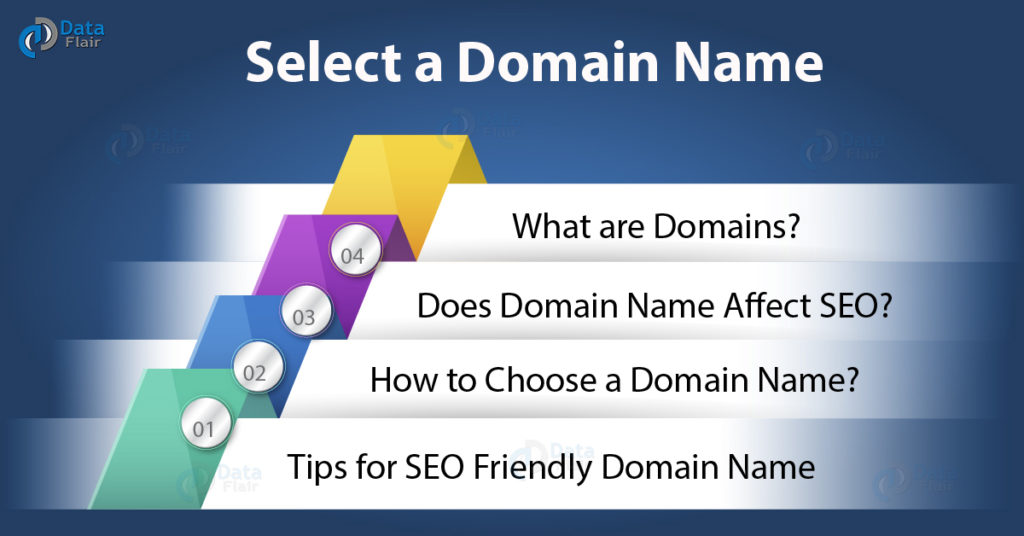 You know, it feels crazy.
You can't wait.
You are so excited to start your blog to promote your service .
You choose a niche. Now you want to choose a domain name.
But, a problem? You don't know what makes a domain name perfect?
So as usual, you head over to Google or your favourite blog.
Congratulations, you're in the right destination.
Today I am going to instruct you on how to choose a domain name that is perfect, unique and brandable.
So let's dive right in.
What is a Domain Anyway?
First things first. A domain name is the identity of your website. It consists of two-part- a name with extension.
For example, Google.com. Google is the name and .com is an extension.
Where Do You Buy a Domain
Buying a domain name is simple. but pick a reliable company. Here are two I recommend
But you find a lot of free options when you buy a domain with hosting. You need to choose a hosting wisely. because hosting is crucial for your success. The good news is the most reputable company, Bluehost, offers a free domain.
Tools that help you choose a perfect domain name
Namestation

Lean Domain Search

Shopify Business Name Generator

Name Mesh

Nameboy

Name Station
Expired domain VS new domain
You have a two option when you buy a domain
Expired domain

Brand new domain
Expired domains are domains that used before but now don't use anymore by its original owner. The pros of an expired domain are you'll get a lot of backlinks without any bother that may be done for you by its original owner.
The backlink is the most important thing when it comes to rank your site in google but it's also most challenging to get backlinks.
If you want to use an expired domain, you not only get backlinks you also get positive metrics such as good domain age, high domain authority, page rank.
On the other hand, the expired domain has some cons too. If you choose the wrong domain like penalized domain by Google that can vain your project. Before choosing an expiration you need some research to go for it.
On the other hand, if you want to start with an entirely new domain, you haven't any risk or advantage. If you're new to creating a blog, I recommend starting with a fresh domain.
10 tips to pick up a perfect domain name
#1. Make it easy to type and keep short
Choose a domain that easy to type. Avoid critical word that people often are misspelt. Choose a word that people easily remember. Keep it short as much as you can. If your domain long, people forget or mistyped it.
#2. Avoid hyphens and number
What makes an ugly domain name? Hyphen and number. People don't want to use a special character like hyphens. Completely avoid it.
#3. Be memorable
Have you ever heard a word that sees only once and doesn't forget it? I have some words like this. So choose a catchy domain that people can't forget.
#4. Use (com) extension
People instinctively use .com after a name when they search for a website. Many people have no idea about other extensions like biz, org, net. Com extension also makes a domain looking professional. So avoid other extensions.
#5. Choose a domain that looks like brandable
A brandable domain is crucial for long term business. Think about Google? When it comes into mind, the first thing we think about Google is a search engine. So choose a domain like this. Don't use a generic term or keyword.
#6. Use the domain name generator tool
Don't panic if your domain name is already taken. You can choose a great domain with the use of the tool. They make a cool domain name. In the above, I mentioned some tools you can use.
#7. Research your domain name
Before a register, a domain name, cheek any other business uses the same name you choose.
If you choose a domain that is similar to others, it becomes a legal issue later. So choose wisely
#8. Act Quickly
Every day thousands of people are looking for a good domain name. If you find a domain that matches your criteria, don't be late. Buy this domain as soon as possible.
If you don't act fast, someone may steal your domain.
Final thoughts
Choosing a domain name is a serious task. You need to choose very carefully and wisely. Use the above tips to ensure you choose a perfect domain for your blog.