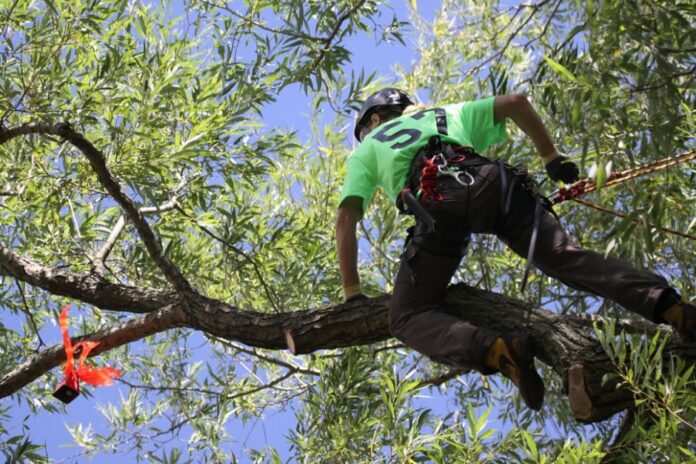 Do you love to climb trees? No matter what you are doing this for. You can climb trees as a hobby or you can also do this as professional work. But you need to focus on safety. Because there are many risks of tree climbing. This guide will help you to get proper information about the necessary things you need to climb a tree. So, let's get started.
Tree climbing as a hobby
In childhood, many of us used to climb trees. It is not only an effective exercise for our body but also gives a lot of fun. It leads us to the joy of reaching the top. But at present, this is not limited to just a hobby. Arborists or tree surgeons are doing it professionally.
However, you need to be careful about safe tree climbing. It's better to climb trees with proper knowledge and adequate gears than free tree climbing. It lessens the possibility of an injury.
Gears you need to climb trees
In the past, people climbed trees without any gears. And of course, that is dangerous for you. So, you must use gears to climb trees safely.
This can be regarded as a primary need. Your shoes should have well-grooved soles so that your feet can grip the tree well. And it's better to use rubber footwear.
You need to use static climbing ropes. And it's better to use double ropes than a single one. Use "Blake's Hitch" which is a central friction hitch. It allows the rope to move up and down.
The helmet is an important kit. You can use typical rock climbing helmets. This may save you if you are in danger in case.
The harness is another important piece of equipment. You need to sit in this. So, use one that is comfortable. In this case, the typical rock climbing harness won't be suitable. You will have to attach Blake's Hitch to this harness.
It is a good option for wet environments. It allows you to tie French or Bachmann knots instantly. However, you can stand up in its knot.
It's not popular among all. This can be substituted for Blake's Hitch in a single rope method. However, though it helps in faster and safer tree climbing, it's pricey for which people usually don't use this.
You can use foot ascender, throw rope, cambium protector and the big shot slingshot. These types of equipment just make your climbing easier but are not mandatory. You can consider them according to your needs.
How do you climb trees
Climbing trees is a skill that you need to learn from practicing. However, you can do the following methods.
At first, observe the tree from different angles and make sure that it is safe climbing.
Get ready with your gears like static ropes, harness, helmet, prusik cord, and other necessary equipment.
Set up the rope along the tree.
Tie necessary knots like Blake's Hitch for keeping yourself in the right position for moving upwards and downwards.
Attach your gears to the climbing system.
Then start ascending the tree holding the rope and climb the safe branches.
Descent slowly with the help of the central friction knot.
Things you should be careful about climbing trees
Tree climbing is an adventurous outdoor leisure activity. So, you should be careful about the safety measures.
Make sure that you have the right to climb up the tree. Don't select one that is restricted to the public.
Look at the tree from the distance and near the ground.
Consider the weather and check out the dangers like power line over the tree.
Never climb a branch of which diameter is less than six inches.
Check that the branch is rotten or not.
It's not a better idea to reach the top of the tree. Things may be dangerous.
Always make sure that the descending is possible. Because you don't want to get stuck like a cat.
Final thoughts
Climbing trees is a great source of joy. Besides, it has safety issues. So, we tried some share some great ideas of tree climbing.
Taking risks is not bad but ignoring the risks is always wrong. Hence you need to make arrangements first. After ensuring all these, have fun!