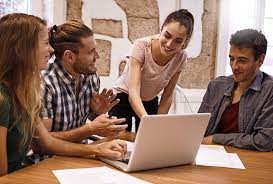 Many business companies use Google Workspace. It provides a perfect cloud service for business needs and great accessibility to your data from any device any time. Although this cloud service provider is one of the best on the market, as any others, it does not provide a serious data security functional. At first, it may seem that the cloud is enough protection itself as Google stores multiple copies of your data. Unfortunately it is still open to such things as ransomware attacks or human mistakes. So, a lot of companies usually rely on third party security tools in order to provide a proper Google Workspace backup
In this article, we are going to review a few most common reasons why it is very important to keep your data safe beyond the default Google possibilities.
1. Ransomware
This type of threat is always on. It only gains its momentum with time, taking on different forms and finding different loopholes in human vigilance. The trick is to avoid your cautiousness by pretending to be a legitimate service representative. Cybercriminals can send you an email that looks exactly like the service email from Google or any other service with a request for your login or payment details. Sometimes it is enough just to click on a malicious link to initiate a download of an infected file. An irreversible damage can be done quietly, spreading across all your network from employee to employee. 
This problem is especially relevant now in the era of COVID-19 pandemic. Hackers pretend to be health centers or government organizations, asking for donations or any kind of help. They can attack your working mailboxes with a lot of fake emails because there's a small chance that some employee accidentally opens this email.
2. Accidental data deletion
No one is secured from a simple human mistake. When a user runs out of space, he or she can start deleting old files. During this process, users may delete something important and there's no way to restore these files. Especially if It happened a few months ago.
Another case of accidental data deletion may happen during collaboration on the same document. One of the users can think that he or she no longer needs this file and accidentally delete it for everyone. Also, users may think that there are saved copies of such files and delete the original file without an opportunity to restore it.
This type of mistake is one of the most common. People can't even notice that they are wrong and deleted files become urgent much later, when restoring via native Google Workspace tool isn't possible at all. It is good to have a backup of your important data for such cases, right?
3. Offboarding issues
The standard security procedure includes data backup and account license preservation. Former employees can delete an entire Google storage along with some sensitive data and important emails. As long as he or she was the owner of this data, it would be gone forever.
The worst case is when a former employee still has access to sensitive files and decides to take advantage of that. There are many stories of ex-employees who had access to their former workplace data who did massive data deletion or theft in order to do damage to their former employer. For example, if such a person would delete or share your client's private  information, your business will get into big trouble. 
4. Legal Compliance and Litigation
Every organization that contains private information is obliged to follow such policies as GDPR (General Data Protection Regulation)  or PCI DSS (Payment Card Industry Data Security Standard). Violations of these policies can cost you a huge fine. GDPR violation can result in fines up to $11.03 million or two percent of the company's annual revenue.
So, some documentation may fall under these policies or become a subject of litigation hold. You can use Google Vault for these purposes, although it has some limitations. For example, Google Vault does not create a backup copy of stored data, it just  relies on existing files. Deleted file will be hidden from the user and marched as archive.  Once a user's account is deleted, Vault's data will disappear in 20 days. At this point, a cloud backup tool can do much more help with such data by copying and storing files separately from Google.
So, these are the main reasons why you need backup, but not the only ones. In a nutshell, the main benefit of third party backup software is advanced functionality designed specifically for business needs. Comprehensive cloud backup tools should allow their users to do automated backup, point-in-time and granular recovery as well as G Suite data migration features. This kind of software will protect your business from sudden interruptions from external or internal threats. 
At this point, data storing and security becomes an easy process which does not complicate business needs, but, on the contrary, helps to solve other problems. Once you make a decision to implement a backup solution, you should take your time and closely investigate your data security requirements. A business that cares about such things as Google Workspace backup is a business that cares about itself.