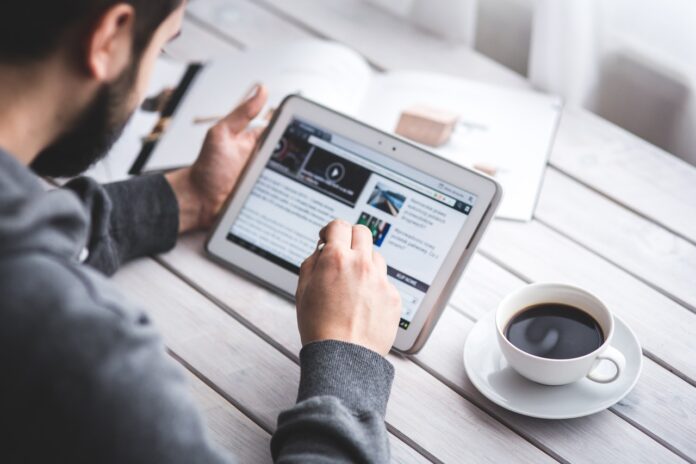 The Huffington Post
You can get a lot of different information from Huffington Post form politics to business, style and health. Oh and don't forget your entertainment This news outlet has it all. And it isn't always regular on the payroll writers either, it's also  written by independent freelancers as well who get their articles featured. If you are looking for a wide variety of information you can find it here.
BuzzFeed
By far oneof the blogs with some of the funniest posts, this one is important and popular among many, but mostly millenials. This is primarily entertainment and social news and most of the articles are in the form of lists with images. It ends up being easily engaging and a quick fix for some daily news.
TechCrunch
For all the techies out there and those interested in all things computers, this might be for you. It provides news in computers, social media, technological products, and new startups. If you are someone who likes to see what is coming out in technology, this is the place to go.
Business Insider
Based on the name, one would assume that this is about business, and you would be right. Also incorporates genres such as sports, lifestyle, and travel, with more than one edition as well based on your location. It's the most updated information available.  They also include stock information as well. If you are a business person, check out this blog.
The Daily Beast
Primariy opinions, this blog incorporated a multitude of topics ranging from tech, culture, and style, to food and U.S. and world news. Over one million people read something from this site daily. Why not be one of them?
ThinkProgress
Politics, that's what this one is for. In connection with the Center for American Progress Action Fund, they want to share information regarding new ideas and policies. There are sections such as climate change, world news, LGBTQ, etc. This is where you go to seek out change.
Engadget
Another for the tech people. If you want information on the latest gadgets and electronics, this would be the place to go. It focuses on smartphones, computers, tablets, etc., anything that relates to technology and news. They use both written form and video to share their information with the world.
TMZ
If you want celebrity news, this is your site. It's one of those blogs that you watch for fun, to see how the other half lives. It deals with all the outing of celebrity antics and is something for fun. But it does provide you with your daily dose of entertainment news.
Lifehacker
Adults sometimes need help. Well lifehacker is here to provide you with daily tips and tricks to help you through life. For example on article deal with how to drink and choose scotch.  Plus, they provide reviews on products that you might be in the market to purchase or have, but need more help with it. It pretty much teaches you how to 'adult'.
Kotaku
Gamers unite, this site is for you. With information regarding new games, tips and tricks on how to get things, new systems, and what's new for different systems, it's the main hub for gamers who want o delve a bit more into their craft (and yes, gaming is a craft). It pretty much is a place to get the most relevant, up to date information for those who like to venture online with others.
The Verge
Producing news regarding a plethora of different topics, this site can give you the information you need for your daily life. It' has regular feature stories, entertainment, video content, product reviews, etc. There is so much information available that if you are looking for latest news headlines, this may be the place to start.
Crooks and Liars
Yes, that is the real name. it's a progressive news blog that deals with political stories and how the news covers them. Not only are there written articles but there are also vlogs. It contains archives of different political events that air live, or on TV or radio. They also do their own political event coverage. It's politics, that's what they are known for.
Gothamist
This is the news blog for the New Yorkers, those that are a a part of humanity all to their own. It focuses on all things NY such as food, cultures, events, and happenings around town be it good or bad including local news. If you are traveling to or a resident of, this blog will give you the best, most recent and relevant information on NY.
HotAir
Considering the current political climate, having multiple news blogs that cater to politics is not a bad thing. This is a conservative blog that deals with breaking news and opinions regarding everything political going on. Again, this is conservative, if you don't like that stance, don't read it, but if you are open to other opinions, this might be the place for you.
Gizmodo
It's a blog that deals with science and sci-fi (because what's one without the other) as well as politics, design and technology. It's home to so much information if you are looking you can generally find it here. They also look at where the future is going. So it takes current news and predicts where it will lead us.  That's pretty interesting and the present will always dictate the future.