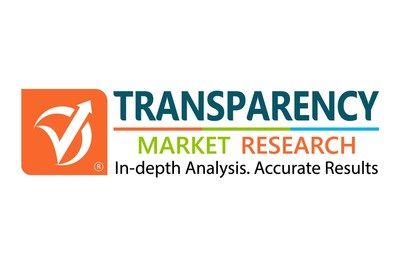 Wireless technology has become vital in various types of communication, allowing users to communicate and connect over long distances without any restrictions. Since it was first introduced in the latter half of the 19th Century, there has been tremendous progress in the same, which has led to the development of advanced technology such as Bluetooth, Near Field Communication (NFC), Wi-Fi, LoRa, and more, being used in a plethora of applications and devices.
Out of these wireless technologies being used in wireless connected devices, Bluetooth has been the most popular, as it offers several benefits such as ease-of-use, compatibility, and most importantly, security. Bluetooth devices use radio waves to operate, and the system allows for more than one device to connect with each other. This technology is being increasingly used in cell phones, laptops, computers, and wireless headsets. In 2018, Bluetooth technology, for use within the wireless connected devices market, witnessed sales of ~ 2.1 Bn units, a figure that is slated to double by the end of the forecast period in 2027, to hit the ~4.3 Bn unit mark.
Request PDF Sample For More [email protected] https://www.transparencymarketresearch.com/sample/sample.php?flag=S&rep_id=74313
The popularity of Bluetooth as a technology is followed closely by NFC, which accounted for around ~37% of the total share of the wireless connected devices market in 2018. The segment is expected to grow at a significant ~8% CAGR over the forecast period, to hit the ~4 Bn unit mark by 2027. This growth can be attributed to benefits that it offers, such as convenience, improved operational efficiency, and specifically, enhanced safety and security features. The popularity of these two wireless technologies has had a significant and positive influence on the growth of the global wireless connected devices market over the years.
There has been growing popularity and adoption of smart devices, globally, as connectivity, portability, and convenience become important factors. With technology evolving at a rapid pace, devices that have wireless technology integrated into them have also gotten popular. Devices that are designed specifically for a smart home, such as Amazon Echo, Google Home, and the like, are being used not just as speaker systems but also to communicate and perform tasks, including controlling the lights, etc. The convenience offered by wireless connected devices, especially on a wireless network, has led to their rising popularity, which has had a high impact in the growth of the global wireless connected devices landscape.
Smart home devices, which witnessed sales of ~ 134 Mn units in 2018, is expected to expand 2.5X over the forecast period, to hit the ~353 Mn mark in 2027, making it the second-fastest growing segment after wearable devices.
IoT to Shape Further Evolution of Wireless Connected Devices Market
Smart devices such as watches, phones, home devices, and other wearables are expected continue to drive the demand for the improvement of wireless technologies such as Bluetooth, NFC, LoRa, Zigbee, etc., in the near future. This is particularly significant, as smart devices plugged into cloud systems and Internet of Things (IoT) are expected to enhance the ease of access and convenience for consumers. The convergence between wearable technology and connected devices is likely to be an important step in the progress of product innovation in the market. This shift toward integrated smart devices is set to have a positive impact on the evolution of the global wireless connected devices market.
Read Latest Press [email protected] https://www.prnewswire.com/news-releases/chemical-sensors-market—adoption-of-nanosensors-in-myriad-applications-to-spur-demand-says-tmr-300872610.html
Concerns about Data Security Restraining Wireless Connected Devices Landscape
While all wireless connected devices are designed to improve the convenience factor for consumers, they continuously collect large amounts of data, and can become a potential threat to security. However, while concerns about data safety remain high, the adoption of wireless connected devices continues to grow in the global landscape. While this has created opportunities for players within the market and third-party players to address this issue, as increasingly sophisticated attacks are likely to occur, data security and safety concerns are likely to have a negative impact on the growth of the wireless connected devices market, to some extent.
A unique research methodology is utilized by TMR to conduct comprehensive research on the growth of the wireless connected devices market, and arrive at conclusions on the future growth prospects of the market. This research methodology is a combination of primary and secondary research, which helps analysts warrant the accuracy and reliability of the drawn conclusions.
Secondary resources referred to by analysts during the production of the wireless connected devices market report include statistics from company annual reports, SEC filings, company websites, World Bank database, investor presentations, regulatory databases, government publications, and industry white papers. Analysts have also interviewed senior managers, product portfolio managers, CEOs, VPs, and market intelligence managers, who contributed to the production of TMR's study on the wireless connected devices market, as a primary resource.
These primary and secondary resources provided exclusive information during the interviews, which serves as a validation from wireless connected devices industry leaders. Access to an extensive internal repository and external proprietary databases allows this report to address specific details and questions about the wireless connected devices market with accuracy. The study also uses a top-down approach to assess the numbers for each segment, and a bottom-up approach to counter-validate them. This has helped in making TMR's estimates on the future prospects of the wireless connected devices market more reliable and accurate.