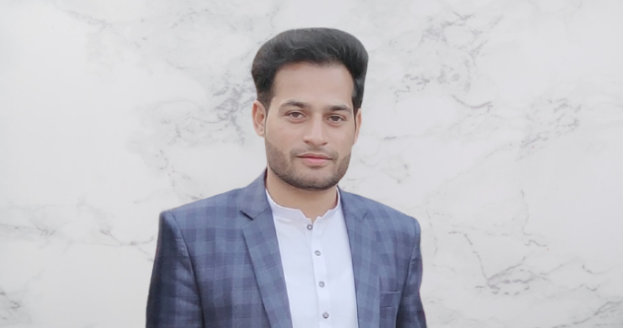 In the digital marketing world, blogging is the best way to reach your targeted audience and convey your message to them in a descriptive, appleaning and lead generating way. We can utilize blogging-powers for content marketing, finding new audiences, capturing leads via emails and sweepstakes, and even sell our products and services right from the blogs we manage. As the title suggests, I asked an expert blogger to share his best about blogging and here we are to talk about different benefits of blogging for a business, so let's read why blogging is important for your business.
1. You Can Claim Your Authority
This is one of the best benefits of blogging when you do it with a purpose to promote your business. As this is an online world, everybody is connected to the internet and looking forward to reading, watching and scanning different types of content, a blog can include articles, images, videos and even podcasts. You can use your business blog to create engaging and relevant content, guide people about relevant topics and tell them how they can get help from your products. It will boost your authority and help you claim it by showing your brand as your blog's logo. That's too simple and worth more than a million dollars.
2. Attracting New Clients Will Be Easy
When you are creating engaging and problem resolving content, you can easily capture more leads by helping people with your blog posts. As you do this, you can reach a new audience so the new customers. This is the true value of blogging for a small and even an enterprise business. As people tend to search for answers on Google, they always open blog posts to better understand their questions. This is when you can reach out to them by providing quality content and claiming your potential clients for free.
3. Blogging Can Reduce Your Digital Marketing Costs
On an average business around the globe spend between $250 to $10,000 per month on their digital marketing campaigns and not all of them have good ROI. This is why most of the startups fail in their first year of operations and the rest of them end up applying for business loans with most of the business going bankrupt. You can avoid all of this just by starting a blog around your business and spending time and energy on creating engaging content that is the need of your customers. You can climb these mountains of spending millions just to reach a targeted audience when you can do it for free by giving valuable content and guiding your customers about your own products that is also an evergreen way of online marketing.
4. Free SEO Boost
The best part of starting and managing a blog at yourwebsite.com/blog or blog.yourwebsite.com is, you can simply get a great SEO boost to help you rank your product pages higher in the SERPs so you can get more clicks from Google search, and other search engines without spending thousands of dollars on targeting keywords using ads. If you haven't blogged yet, it may sound crazy to you. But, in reality this is how entrepreneurs like Umer Idrisi grow their new products and even launch their products using the power of their  blogs. All you have to do is just make sure you are creating content that is relative to your product and your industry.
5. Let Your Customers Speak to You
Not just content publishing and reading, you can enable commenting on your blog posts and let your customers interact with you by leaving their valuable comments on your articles. They will speak their hearts out to help you create outstanding products, you will be able to answer them while other readers will also get benefits from those replies, you will become an authority on the topics you will discuss with your blog readers in the comments. Not just this, you can ask your readers to follow you on social media handles increasing your social media presence for free and giving you more ways of reaching your potential customers that too for free.
What else you think is possible? Well, there's a lot you can do with blogging for growing business. Such as:
You can increase your email list

Increase your social media followers

Introduce new products and sell digital products

Join affiliate programs and make extra money

Display banner ads and do native advertising for extra income

Increase awareness of your products

Capture direct leads and sell your product/services directly
And much more can be done just by starting a blog of your own. This is simply what all of the million-dollar businesses are doing right now and even Google is considering blogging to engage their user base and even sharing their announcements on dedicated blogs.
So? What are your thoughts on blogging?