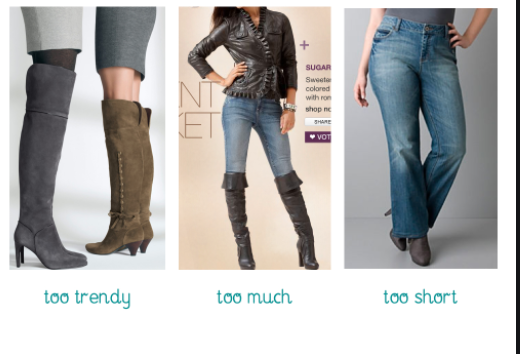 Summer often rhymes with freedom for our looks, and this also concerns the choice of shoes. We want style, comfort and diversity while remaining trendy. So that your feet are at the party, here are all our tips for knowing which types of women's shoes to favor this summer.
What are the trends of this summer, the materials and shoes to favor?
We tell you everything. What types of shoes should be preferred this summer and for what occasions? The feminine wardrobe offers an almost endless range of shoes for the summer, which is not to displease us, but does not make the choice easier. Between Denim Sandals, moccasins, mules and sneakers, our heart swings.
In summer, we especially want to free our feet which have been locked in our pretty boots or pairs of boots all winter. To perfect this feeling of freedom, the comfort of the shoe is the top priority . The shoes to choose for this summer are obviously open shoes that let your feet take full advantage of the sun and the mild ambient air: sandals, flip-flops and mules are celebrating.
If flip-flops are more suitable for the beach than in the city, they can also be invited for a lunch with girlfriends, associated with a little floral dress or in English embroidery.
Sandals and mules are available in so many colors and models, flat or with heels, with multiple straps or straps, there is a model for every occasion .
The leather mule is the most beautiful effect during the day or even in the evening with a pretty dress. The strappy flat sandal brings glamor to your daytime outfit, and the heeled version is the perfect complement to your evening outfit.
In a spirit of total comfort, the basketballis also in the game this summer. You can opt for a classic canvas model, in a very fashionable low or high version with a little dress or shorts for a very trendy casual style. Sneakers are still relevant today, and they offer the advantage of pairing easily with all your outfits , with all styles and for all occasions.
What materials and colors to choose for your summer shoes?
For summer shoes, we favor comfort, lightness and breathability . Leather shoes are ideal when looking for quality models, which guarantee the comfort of the feet for the whole day. Nothing more unpleasant indeed than having a mule or a synthetic sandal whose strap shears our toes or the side of the foot because of friction. This is also the case for models of thong sandals and flip flops: opt for a quality shoe to avoid injuries and overheating.
Canvas sneakers are perfect for summer: they are light, breathable and add style to your outfit by playing with colors and patterns. A plain white model for a casual look, a pair of star print sneakers for a more fancy and rock look, or a leopard print.
In the spirit of lightness, espadrille-style Denim Sandals are essential shoes in your wardrobe. The wedge or flat sandal, embellished with a colorful yellow, white or blue fabric with a thin strap that dresses your ankle is the ideal model to enhance your outfit.
Summer allows all fantasies in terms of color. If you want to have a pair of sandals or mules that goes with the maximum of outfits, opt for a black, white or brown model. All shades of brown are trendy and easy to pair with any outfit. For those who want to take advantage of the summer to bring fantasy and pep to their outfit can choose a model in flashy colors such as pink, yellow or blue.
What are the trendy shoes for the summer period?
This summer gives pride of place to sandals with straps, or straps in a multiple or unique version, more or less wide, with a flat or wedge heel. There are as many styles of sandals as you want, so make the most of it.
The mule is still at the party this summer. What sets it apart from the sandal? The mule is completely open at the back and therefore leaves the heel free and uncovered, without a strap. The big trend is the leather mule, which goes easily with all your day and evening outfits , which is embellished with python print for example for a super chic style.
Caning is the ultra trendy material for summer. This rattan cane braiding puts naturalness in the spotlight and brings avery elegant and simple style to your look. Worn with a bohemian, embroidered or floral dress, these sandals are a real summer must-have.
The most daring can be tempted by the Dad shoes trend which is available in sneakers and flip-flops for this summer. These are large shoes that are apparently unsightly, with a large plastic sole, but which give a resolutely streetwear tone very fashionable. You can pair them with simple jeans and a white t-shirt, or play with contrasts by pairing them with a dress or shorts and a blouse with balloon sleeves.
It's up to you to see which trend you want to follow, but the choice is so vast that you are bound to find what you are looking for.