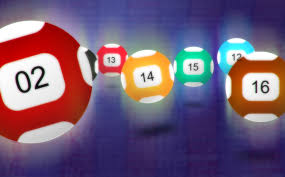 Nigeria is becoming an oasis of betting with many companies setting up their bases in the country. The popularity of betting and lottery games is mainly because of the citizens' love for such interesting games that have the potential of winning lots of amazing cash prizes. Whilst there are many betting and lottery companies, Baba Ijebu is one of the most popular, which we shall look into here.
About Nigerian Baba Ijebu
Baba Ijebu, registered as Premier Lotto Limited, is a gaming company operating in Nigeria, offering a wide range of lotto services and betting.
The company was registered in 2001 as among the first lotto companies in the country. It boasts of covering major sporting events in the country, which gives players a wide range of winning opportunities. If you want to know about the games on offer, read more about Baba Ijebu.
Playing Baba Ijebu Lotto
There is nothing as easy and fun as playing Baba Ijebu lotto. The game relies on a basic principality, which is choosing specific numbers from a pool of 1-90. You can play the game in different ways depending on how many numbers you want to pick and how much you are putting at stake. There are five options:
Baba Ijebu Permutation
This option offers you a simple way to win, though the winning may not be as huge as other options. Using this option, you can combine 10 numbers and win if any of the two numbers come up in the draw.
Baba Ijebu 2 Sure
In this game option, you can win when 2 out of the five chosen numbers appear in the draw. The amount that you put at stake us multiplied by 240. This means that if you play with N10,000, you will get N2,400,000 if you win.
Baba Ijebu 3 Direct
This game is similar to 2 Sure. You have to match 3 of the five numbers chosen to win. The amount that you played with will be multiplied by 2100 if you win.
Baba Ijebu 4 Direct
This is not a popular game option but it has a higher winning stake than the first 3. When you get 4 of the five numbers correct, you can huge cash prizes.
Baba Ijebu 5 Direct
This is the riskiest of all the five options. However, the risk comes at a huge probability of winning amazing cash prizes. It is through this game option that you can become an instant millionaire in Nigeria. You must match the five numbers picked for your win to be valid.
Why is Nigerian Baba Ijebu Popular?
Easy to play: the game options are very direct and easy to play. You don't need prior experience playing the games for you to play Baba Ijebu
Friendly website: the website is user-friendly and users don't struggle to maneuver through it
Great tips: Nigerian BabaIjebu PayMeMyDough offers great tips to users, which give newbies a good place to learn
Quick cash out: when you win, the cash prize is sent to you immediately; there are no delays whatsoever.
Now, you can start playing Baba Ijebu lottery online today and experience the fun and excitement.