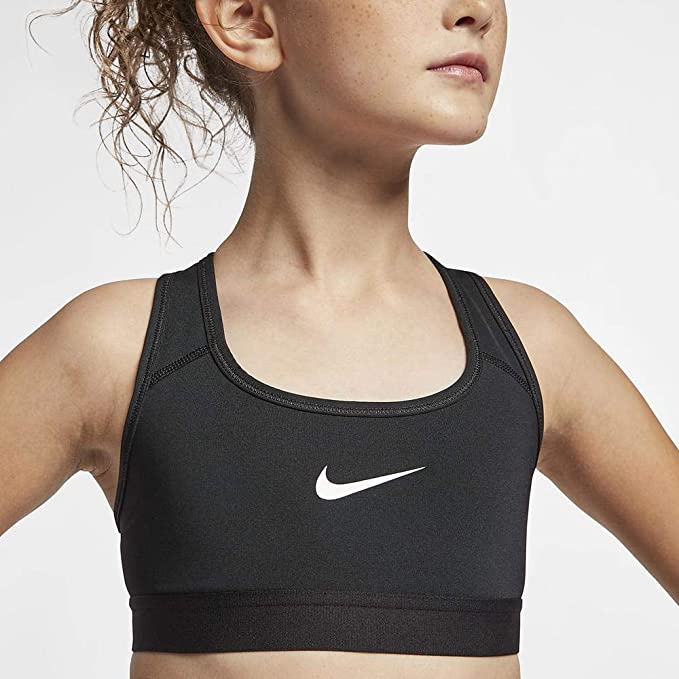 The ancient Greek women used to wear a kind of bra called 'Apodesme'. The ancient Roman women used to wear shorts. Women used to wear a lather made top around their chest known as mamilare. So this is not our modern invention. But in course of time, we have modernized the design and use of bras.
Sports bras are one of the important underwear clothing for women. This is especially important for those women who regularly go to the gymnasium or who are athletes.
During playing sports or working out, you can become comfortable or uncomfortable both depending on your bra. A sports bra is the thing you need to be saved from an uncomfortable situation. Sports bras are made in such a way that it does not suffocate your breasts and it is not loose as well. 
The sports bra provides support and gives a shape to your breast that a regular bra is not able to do so. As you know, breasts are very soft. Your breast bounced up and down while you are running or jogging, which can hurt your breast and break the ligaments. 
Why is a Sports Bra Important?
One might ask why a sports bra? Why not my regular push-up bra? The answer is really easy and simple. Your push-up bras are designed to lift up your breasts only. They do not provide additional support. 
But sports bras are made in such a way that it pushes the breasts against your chest and holds your breasts in a stable position. So the impact caused by your physical activities does not impact your breasts. 
But if you do not wear a sports bra, there is a high possibility that your breasts will become sag. The ligaments around your breasts are really soft and sensitive. So, they can easily break and cause you to lose your shape. But a sports bra protects you from this problem.
Types of Sports Bra at Amazon
In recent times some of the best sports bras worn by women are, pushup sports bra, t-shirt sports bra, padded sports bra, soft-padded sports bra, lace sports bra, tube bra, stick-on bra, front zipper sports bras, silicone bra, tank tops, cupless bra, strapless sports bra, bikini women sports bra, nursing sports bra or maternity bra, etc. are for the upper body. 
What about the size of a sports bra?
Sports bras are really important for an active woman. You will find a lot of sizes in a sports bra, This totally depends on your cup size. Different women have different size cups. If you have a dd cup breast, then you should look for the best sports bra for dd cup. You will get the perfect size with the pros and cons with reviews.
Another one is push up bra, if you want to push your bra up, you can use a padded push-up bra also. That will help to protect your breast from sagging. 
A bra is all about comfortability. If you wear a d cup sports bra, and if its not comfortable to you while breathing, then you should go for dd cup. So you need to check if the sports bra is breathable while buying.
Brands of Sports Bra:
In the market, there is a lot of sports bra brand, but few of them are the most popular. For example, Nike, Shefit, Adidas, Victoria Secret, Fruit of the Loom, Calvin Klein, Puma, Reebok etc. All these brands are popular sports bra in the world. They manufacture the best quality sports bra at the cheapest price for women. They all are trusted brands for sports-related clothing or any other sports products. 
Conclusion:
In the end, we recommend you to get the best sports bra for you according to your needs and also analyzing the pros and cons, ratings and reviews online.