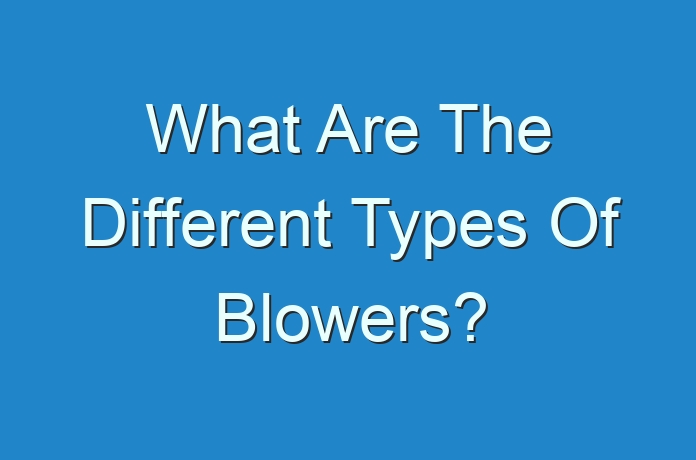 People who have a garden full of maple, birch, or oak trees know how difficult it is to maintain a clean backyard. Having to sweep the whole area each day can become quite a tedious task, especially during the month of autumn, when there is nothing but leaves all over the backyard. If you need a helper in such a situation who can clean the backyard of the leaves in much less time and zero effort, you should consider investing in a good leaf blower.
A leaf blower is a machine that blows off all the shredded leaves that are spread all over your garden or backyard. The best part about this machine is that it does not require any effort, reduces time, and you can use it multiple times. They are a handy tool during the month of autumn and can be used in summers to clear walkways and decks during the windy season. You can use them in winters as well to get rid of light snow. You can get plenty of information about leaf blowers on Thebestleafblowers.com, where you can also compare different leaf blowers to find out the difference between them.
What Are The Different Types Of Leaf Blowers?
There are more than 20 types of leaf blowers that you can get in the market, but the most common ones among them include the corded electric ones, battery-operated blowers, and gasoline-powered machines. The models of each type of machine are different from the other ranging from handheld machines to backpacks and wheeled models. The following are the most common types of blowers that you will find in the market.
1.    Corded Electric Blowers
These lightweight blowers are ideal to use with a single hand as they don't weigh more than 8 pounds. It is very easy to start this blower, and it does not produce a lot of noise while operating. The power is pretty good to clear away debris or dried leaves spread across a wide area. The only problem with a corded electric blower is that its mobility is restricted due to the cord. The problem can become dangerous if it gets tangled around trees or other garden obstacles.
2.    Battery-Operated Blowers
Due to the problem of cords in normal electric blowers, these battery-operated blowers are gaining much popularity. This device is lightweight and offers efficient cleaning without having to worry about the cords getting tangled under challenging places. With the battery-operated blowers, you have the freedom to move all over the garden space. The only drawback of this machine is that it does not have as much power as the other machines and will last only till the batteries have enough charge. For a fully charged battery, it will last for an hour.
3. Gas-Powered Handheld Blowers
If you want a blower without cords that can deliver maximum power, you can go with gas-powered handheld blowers. They can be a bit noisy, but the work is very efficient. These blowers have a chord that has to be pulled violently to start the machine. As the name suggests, they run on gasoline.
Things To Consider Before Choosing Leaf Blowers
If you are going to buy a leaf blower for the first time, you should never buy the first one you see in the market. It is important to know about all the specifications of the product and compare it with other blowers out there to get the best one for your garden. Let's discuss a few facts that you should consider before buying a leaf blower:
Power: Power determines the speed with which the air comes out of the blower. It can be either in cubic feet per minute (cfm) or miles per hour (mph). You should know the difference between the two before purchasing your leaf blower.
Weight: The weight of the blower is an ideal point to consider since you will be carrying it around your backyard. Try choosing a machine that does not cause any strain.
Noise level: Let's face it; leaf blowers create a lot of noise. You don't want to buy a very noisy blower if there is an elderly person or infants in your home. Also, it would be highly uncomfortable to work with such a noisy machine.
If you are intrigued by this article and wish to find out more valuable information about different leaf blowers in the market, head on to https://thebestleafblowers.com/, this website will answer all your queries related to leaf blowers. With thorough research in leaf blowers, you will find some of the best leaf blowers on this website, along with their reviews, prices, and general information. You can also compare different models and then arrive at a conclusion to buy one for your garden.