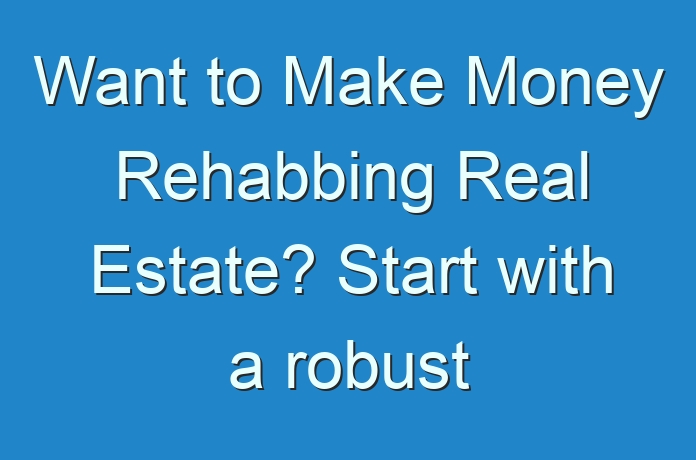 Are you ready to start making money by flipping properties? The obvious skill you need is to be able to identify homes priced under market and put them under contract. However, no matter how good you are at networking or negotiating, you are likely to blow much of your profits if you don't have what it takes to manage the rehab process. We are talking about strong project management skills. And the strong project management starts with laying a roadmap for your success in the beginning of the process. Such a roadmap is called a statement of work.
Statement of work (SOW) is a document used in construction management to detail the task to be performed at the site. Typically, it consists of itemized work descriptions, costs, responsibilities of parties involved, and a timeline of the deliverables. The statement of work is written by either a client paying for the renovation or a contractor in charge of the task. Frequently, it's a collaboration between them. The scope of work is not necessarily a contract between a client and a contractor. Still, it could work as such provided it offers sufficient detail.
There are many reasons why you need to spend time creating a thorough and transparent scope of work. Here are just a few of them:
Statement of work might be required– particularly if you are paying for your purchase and rehab with hard money.
Many rehabbers use hard money loans to pay for the acquisition and the renovation of their investment properties. Unlike conventional loans that are based on the purchase price, hard money loans are based on the after-repair value of your property. That means that in order to appraise your property, your lender would need to know exactly what you are trying to do to it. If you are planning to add a bedroom, your lender would compare your property to other recently-renovated properties with the same number of bedrooms. If you are planning to finish the basement, its future after-repair value would be determined using similar properties with the finished basements.
A well-crafted statement of work prevents misunderstandings and conflicts between the parties.
The majority of conflicts between the parties involved is centered, quite naturally, around money. Who is paid when, under which conditions, and how much.  A properly written statement of work should unequivocally address these areas. In some cases, it's recommended to create an additional document, often referred to as a draw schedule. A draw schedule is a document that indicates under which scenarios your contractor earns money. When working with a hard money lender, a draw schedule spells out when and just how much cash your lender releases back to you. Generally, a hard money lender keeps your funds in an construction escrow and dispenses them in installments as you complete various stages of your rehab. A logical draw schedule based upon the well-crafted statement of work moves your renovation along without unnecessary delays.
Collaborating on the statement of work with your contractor of work might help you decide whether he is the right guy for your job.
Working on the scope of work with your prospective contractor may give you're a sense of their work style, attention to detail, and overall responsiveness. Most contractors thrive on uncertainty. It's your job to ensure transparency. If your contractor resists adding the clarifying details, is sloppy, or takes too long to respond, he might be challenging to manage when the rehab process starts in earnest.
It can be a factor determining whether you get approved for hard money financing.
The statement of work tells volumes about your competency as a real estate investor. When a hard money lender encounters an applicant who is right on the borderline of their risk tolerance, every element of your file can be used in decision-making. If you are working with a hard money lender, make sure that the statement of work you provide is a good reflection of your ability to complete the renovation within the budget and the timeframe you've committed yourself to.