Pilates is a type of workout that works your abdomen muscles and help you to reduce your belly fat and build up more stamina. These exercises work for everybody and people of all age groups, and it works well for older people to help them reduce their joint pain and boost stamina.
Pilates stretches and lengthens all the major muscle groups inside your body in a balanced way. It improves your body strength, flexibility, body awareness, and balance. It provides relaxation to your shoulders and neck and rehabilitates your spinal and joint injuries.
You can perform the pilates exercises on machines or without machines. This post shares some pilates equipment and exercises for weight loss.
Pilates Exercises for Weight Loss:
Scissors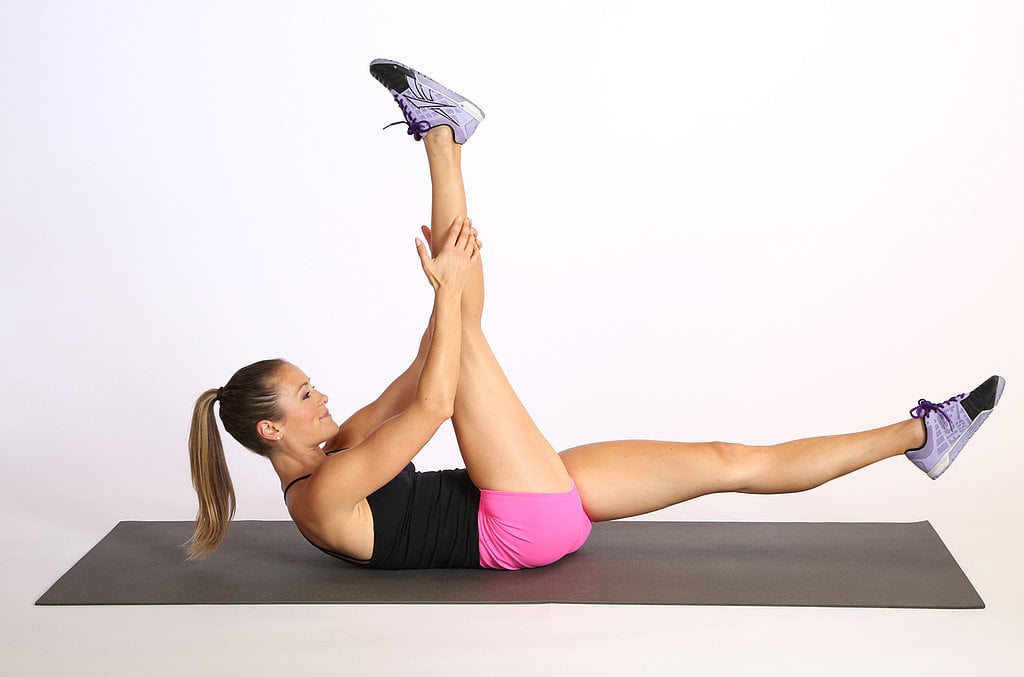 In this exercise, place your body on the ground with your face up, and lift your one leg and stretch the other one. Then without lifting your back, try to lift your leg as high as possible. Do this exercise for about 10 to 15 times, then repeat with the other.
Leg Lifts
This exercise is a combination of proper concentration and balance. Firstly, lay on the ground on your side and support your head by your arm, then stretch the legs one over the other.
Then lift your one leg without arching your back. This is an essential exercise for weight loss and building strength. You can also try another position, by laying on the ground extending your leg straight with your hands on the floor. This will affect your abdomen and reduce your belly fat.
Lateral Kicks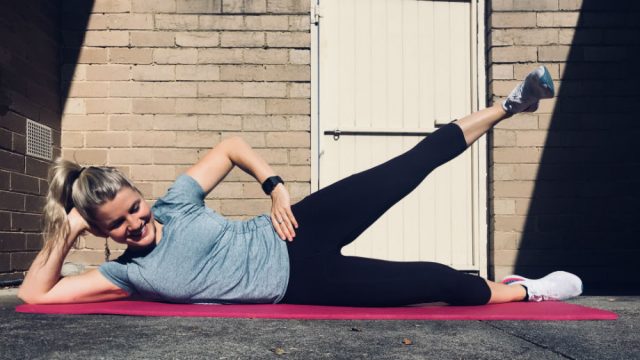 For this exercise, you have to lay on the ground on your side, keeping your back straight by bending your elbows. Then maintain balance by lifting your legs straight up and try not to move your hips and again, move your legs completely stretched.
Basic Pilate
If you want to get slimmer and tone your body, then adapt this exercise as a part of your daily routine. This type of training is best to tone your body, improve posture, and burn calories. Even most of the celebrities use this form of workout to train. In this, you have to stand straight and lift your leg from backwards for some time. It does not require any equipment and is easy to perform.
Cork Screw
This exercise is easy to practise, and you have to lie down on your back and relax for some time. Then slowly lift your both legs in the air in uniform motion. Then profoundly breathe in and move your legs from side to side in three sets of 15 times each to see good results.
 This exercise works for your abdomen and increase the muscle strength of your legs and help you to lose your belly fat for a weight loss.
Saw
This workout is the most effective among all other Pilates exercises. In this exercise, firstly you have to sit on your buttocks, sticking your legs out straight. Then try to touch your toes with your arms. You can also spread your legs more by moving a saw manner. It is an excellent exercise for your backbone and your abdomen. It is also considered as best Pilate workout for a weight loss.
Roll Up
It is a classic Pilates mat exercise which is best to increase your abdomen muscles strength and cut down extra belly fat. To perform this exercise, you have to lie down on the ground, on your back and lift your legs on 45 degrees. Try to keep your lower back still (without moving) on the ground.
Point your feet in the direction of your legs. Breathe in and out correctly. The come back into the sitting position by touching your feet again on the ground. Repeat this exercise for 5 to 6 times for better results.
Swan
This workout will help you to strengthen your spine muscle, back of your legs, and the buttock. It helps to stretch the abdominal muscles and expand the chest. To practise it, you have to lie down on the ground, on your stomach. Join your legs according to the hip position and place your palms next to your face.
Now by taking a deep breath, lift your body off the ground with the help of your palms. Then exhale and come back to your normal position. Repeat this workout for ten times.
Machines for pilates exercises
Here are some pilates equipment that helps you to perform these exercises with ease. Machines are beneficial for beginners as they help them to do the workouts with the right movement and precision.
Pilates Reformer
The Pilates reformer is a machine that you can use to perform a variety of exercises. The machine looks like a sliding bed that enables you to slide while performing a workout. It has adjsutable footbars, straps and handles to adjust the intensity of an exercise.
Pilates chair
The pilates chair is a small piece of equipment that offers you to perform some unique exercises that are not possible on other equipment. Although it does not offer you to do a variety of workouts like the pilates tower and reformer, it helps you with a lot of fun exercises.
Pilates tower
Pilates tower is a machine that you can mount on the back of the reformer. It is also possible to use the tower independently for workouts. You can mount the tower to a reformer or a wall and use the springs to perform exercises.
Arc Barrel
It is an equipment that you can place on the reformer to perform a wide range of exercises. It helps you to workout from various angles. You can also use the arc barrel at home to perform workouts. It comes with a gentle curve that helps you to perform exercises for a healthy spine.
Performing your workouts on machines is much easier than doing them without any equipment. Therefore, it is best to use these pilates machines in a gym or at home to work out your entire body and achieve your fitness goals.
Conclusion
If you want to reduce your weight and belly fat, then you should practice these exercises because they work for your abdomen and strengthen your leg muscles. Now as you know about the types of machines and Pilates exercises for weight loss, you can practice them at home or gym. All the machines  and exercises mentioned above are powerful and healthy for a weight loss and will help you to maintain a fit body.