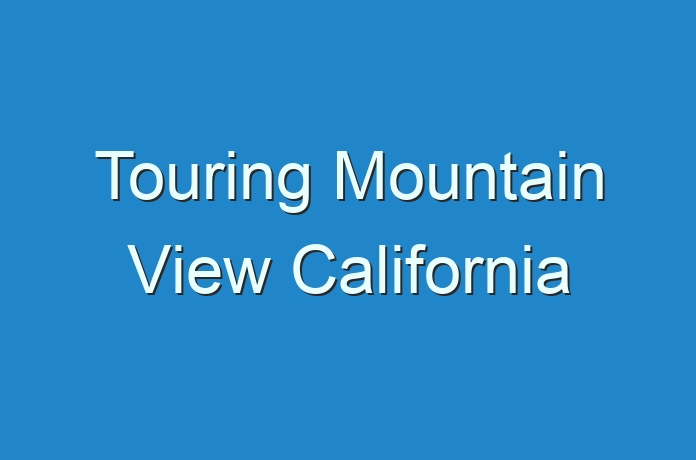 Mountain View, California, is one of the fastest-growing cities in the Southern half of the state. This gorgeous area is home to more major players in the technology industry and offers a chance to enjoy a great balance between work and fun.
These are some of the best things you'll find while you're in town: and why you should visit soon!
Computer History Museum
Because of technology's prevalence here, the Computer History Museum is a public benefit organization offering artifacts and insight into the history of computers. Not only can you walk through exhibits showing off some of the oldest computers and how they were built, but they also host live lectures, discussions, and board meetings that allow visitors to take in all of the information they want.
Shoreline Amphitheatre
There's nothing as wonderful in the summer as getting to spend time outside in the sunlight. The Shoreline Amphitheatre is an outdoor venue on the shore of the bay. Visitors can stop by to enjoy the beautiful stretching green grass, multiple festival stages, and countless performers that come through. The venue can reach over 30,000 people, and is a hotspot for any music fan.
Googleplex
The main reason people move to Mountain View apartments and start a life here is the Googleplex. This is the headquarters of Google and its parent company, Alphabet Inc. While visiting the campus; you can take in the dozens of cute Google Android statues and borrow a bike to get from the cafeteria to a little walk-through museum they have on-site. This headquarters has been said to be immense, so if you're visiting, bring some good shoes and expect to have to walk or bike large distances.
Los Altos History Museum
Another must-stop, while you're in town is the Los Altos History Museum! Celebrating twenty years of being open, this museum showcases the area's history and explains how it's grown from agricultural backgrounds into a space for the tech industry. You can enjoy multiple paintings, a diorama of the area from 1932, and an O-scale model train that shows the railway that used to run through the town.
Rengstorff House
This is one of the first houses built in Mountain View, put in place in 1867 by a local businessman who operated a ferry between this city and San Francisco. Because of its beautiful Italian architecture and amazing pavilion, the Rengstorff House is a must-visit for anyone who's a fan of classic architecture or is curious about finding a location to hold an event.
Rancho San Antonio Preserve
The best thing about Mountain View is that you can go from the Googleplex, the headquarters of one of the most well-known companies on Earth, to a quiet little nature preserve and a recreational area within a short drive. The Rancho San Antonio Preserve is a public recreational space in Mountain View. You can enjoy having fun touring the lands with your kids or going to a local interactive zoo where children can pet and get to know farm life in a quiet and calm atmosphere.