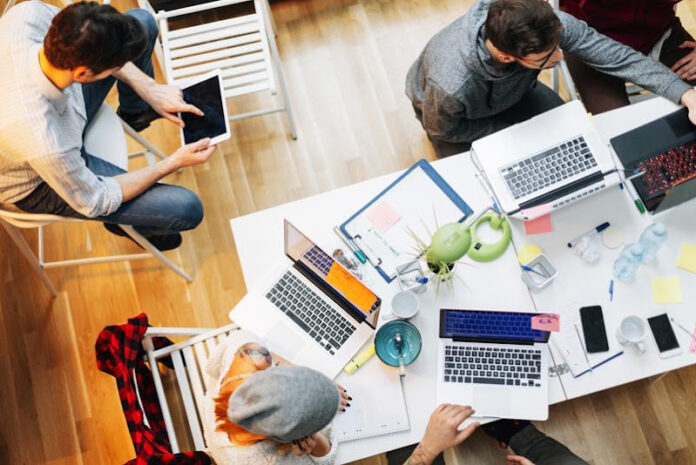 Branding agencies that know what they are doing will ensure that your brand is represented online in the most authentic manner. The importance of a well-structured and informative website cannot be ignored. Your reach is increased through your online presence and your 'first impression' should be memorable. If you are on the lookout for a brand building firm based in Maryland, look no further because we have curated a list of some of the best companies right here.
BEYOND DEFINITION
In business since 2003, Beyond Definition is a brand and marketing agency that helps your brand strategize and build an online presence. Their audience-based research model focuses on the core issue that is hindering your brand and provides solutions that can lead to growth. The team at Beyond Definition will build cross-platform experiences for your brand and also equip you with website strategies to continue growing your business.
Browse their website for many case studies regarding their work output; you can find clients such as the Marine Corps Marathon, the Smithsonian, and Transurban among others. It does not matter if the client is a government agency or a small startup, Beyond Definition will work to elevate your brand.
MERISIGN
Styling themselves as a 'brand of creatives' Merisign is a web development and design studio that caters to multiple needs such as website development, mobile application development, and print designs. The studio primarily works with businesses based in Maryland. The process of creating the product is simple and focused on the objectives, however, the world-class service is the USP of the studio.
Within their methodology, they have emphasized the importance of conversing with the clients to get a clear picture of what is required. Among their clients, you will find brands such as Lessans Praley & McCormick Law Firms, Homestead Gardens, Celia Welch Interiors, etc.
BORDES
A Baltimore-based branding agencies company, Bordes delivers professional solutions to your web project needs. The priority is to provide customized, high-quality results for affordable prices. They promise a wholesome package of designing, updating, and maintaining your website. Moreover, in an effort to be more transparent, they communicate the entire process to the clients.
With their team of professional programmers, designers, and online marketing consultants, you can be assured that your project is in the best hands.
LOEBIGINK, LLC
At Loebigink, it doesn't matter if you are a small NGO or a full-fledged e-commerce business. They have plans that cater to the needs of every type of brand. You can choose from template-based websites that are cost-effective and get the job done or invest in a customized content management system that will elevate your online presence.
Head over to their site to explore the various packages on offer and select the one that is most suitable for your business. They have designed WordPress websites for many clients, some of which are The Counseling Center of Maryland, Spotlight PR, Arlington/DC Behavior Therapy Institute, etc.
WEBFIRST INC
With more than 25 years of service under their belt, Webfirst Inc. can be contacted for anything from content management systems to data visualization. Their services include UI/UX branding agencies, content management system, data visualization, open data solutions, mobile apps, and data science and text mining. The branding agencies envisioned by them are backed by proper research and prioritize user-centric approach. Since they have worked with federal agencies, they ensure to follow the standards such as Section 508, Digital Design, and FISMA when working on related projects.
From design to content, each element is carefully planned to optimize its potential and help your brand grow online. They have created amazing products for NCI-Center for Cancer Research, USDA (Child Nutrition Program and Rural Development, Yale Climate Connections, among others.
The Bottom Line
A good branding agencies for your brand is important because it is the landing page for any potential customer. When designed well to present your brand, a website can convert a casual visitor into a customer. However, it is difficult selecting a company that can truly represent the essence of your business. One helpful tip to always remember is to ask for previous work samples before finalizing the branding agencies company you wish to work with.  click here