NEO is a type of cryptocurrency. NEO is popularly defined as the distributed network for any smart economy. NEO mainly appeared in the year 2016 under the name Antshares.
This is mainly the blockchain-based platform which mainly supports its own type of cryptocurrency and thus enables the development of digital assets and smart contracts. Some of the facts about the neo token wallet  has been discussed in this article.
Benefits to know about the Neo token wallet
The NEO token is mainly considered as the base asset for the NEO blockchain. NEO is mainly open source. This platform has got two core developers & they mainly concentrated on digital assets.
The NEO coin has got a high amount of certainty, high extensibility, as well as compatibility across different application platforms. This mainly supports fast development. There is mainly the deployment of smart contracts & projects as there is no need for the developers to learn some new programming language. As this iscompatible across most of the programming languages. This mainly makes the NEO network more helpful for the developers. This mainly increases the potential for growth as well as adoption.
The process of buying Neo
The user first needs to select an exchange. One should look for an exchange that mainly lists NEO in one or more currency pairings and then should sign up for an account. The user needs to provide their email address and must set up a password. Some of the other exchanges will require the user's name, address, and the ID proof before they will be allowed to trade.
The user must deposit the funds.
Then they must buy the NEO. In the exchange section of the user's account, they must search for the currency pairing they want. Then they can select the market or limit the order. Then the user needs to specify the amount of NEO they want to buy or the amount of the currency they want to spend, and then place their order.
After the transaction is over, the user will have NEO tokens in a NEO online wallet, created for the user by the crypto exchange.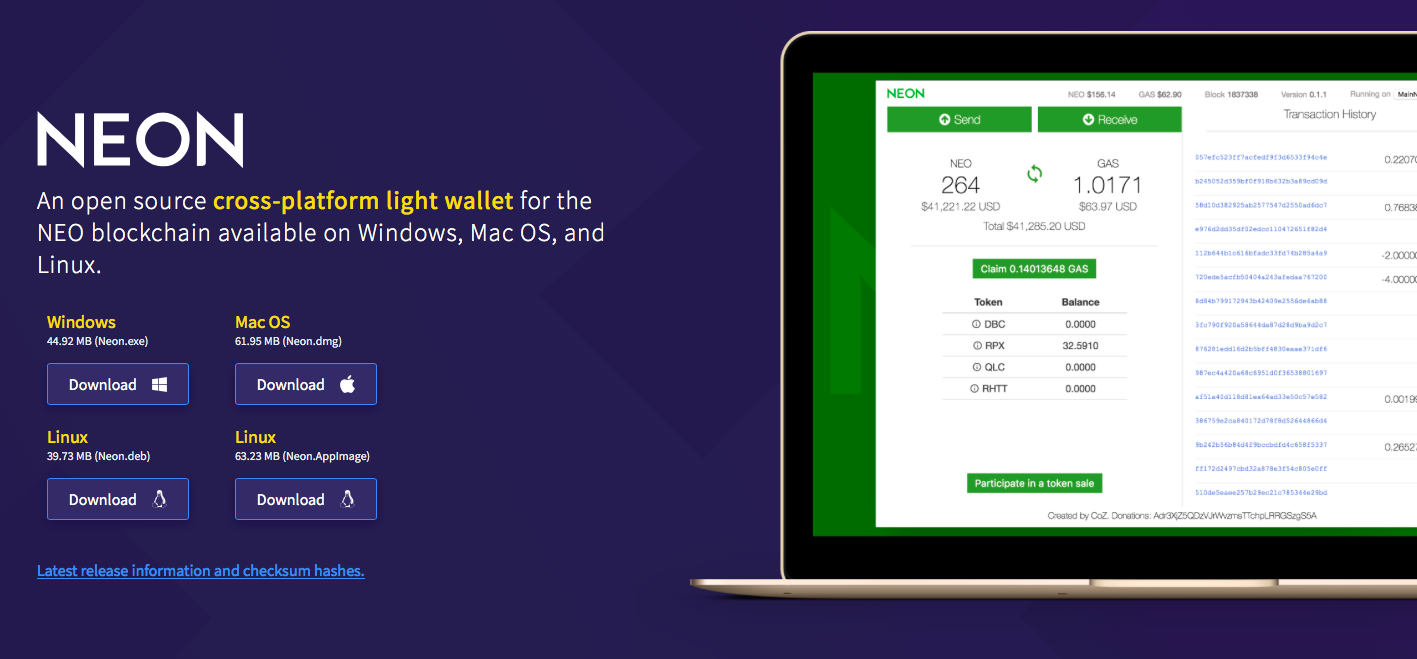 Different types of the NEO wallet to know about
There are various forms of the neo coin online wallet. The type of wallet someone will choose provides the user with different types of advantages. Some of them will mainly offer more security while the others will provide an added degree of security.
The Ledger Nano S which is the hardware wallet
The Neon wallet which is otherwise known as the desktop wallet
The Binance wallet or the online 'hot' wallet
The NEO GUI is otherwise known as the desktop wallet
The NEO tracker  or the online 'hot' wallet
 The Paper wallet
Cryptocurrencies are an unstable investment. There can be huge daily changes in the prices. Therefore it is possible for someone to lose money on the cryptocurrency investment. So, it is better for someone to conduct a little research before investing any money.