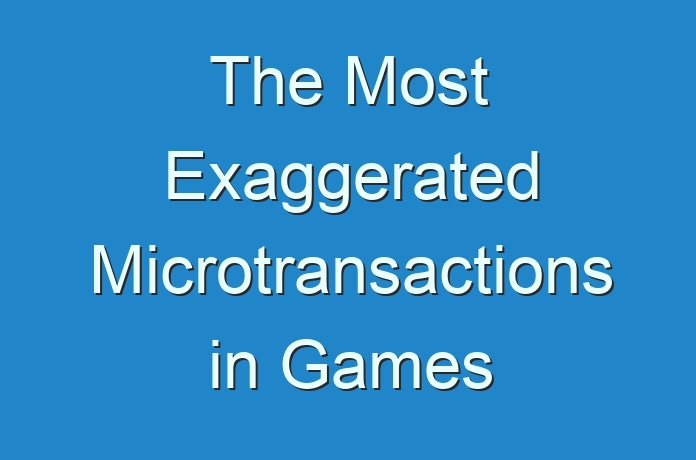 Microtransactions are a huge problem for most of the gamers around the world as they have to purchase things from the in-game store in order to enhance their gameplay experience. Well, some may find these things advantageous as they could use the microtransactions to have extra perks over other players. If they charge a few bucks for in-game purchases then its good but sometimes it becomes really costly for even a set of simple coins.
Seeing this loot from gaming companies, Belgium Gaming Commission has banned loot boxes in the microtransactions, saying it is a part of gambling. Well, if you want to gamble then there many online casino sites and apps on the internet as they can give you some return if you know how to play but spending money on microtransactions is sometimes a foolish step, especially on the below-mentioned games.
Angry Birds 2
Angry Birds took the world by storm when it was released in 2009. It became one of the most successful mobile games ever. Rovio Entertainment immediately had dollar signs in their eyes and six years later, to breathe new life into the franchise they released a sequel. This time around a player only gets five lives and once those run-outs, you're forced to wait for a restart or pay money to receive more lives in order to continue. You can also watch advertisements for other Rovio products in exchange for restarts but this gets old really fast and paying for more lives is the only way to bypass the ads. The gameplay of Angry Birds just doesn't fit with waiting patiently and the game suffered as a result.
Windows Solitaire
Solitaire has been a beloved free staple of Windows for years and probably before we were even born. If Microsoft shoving Windows 10 down your throats wasn't bad enough they're making you pay for solitaire. Well, you can play the game for free but you'll be subjected to numerous and constant full-screen advertisements. In order to disable these ads, users have to subscribe to solitaire for $1.49/monthly or $10/yearly.
Evolve
Evolve was supposed to be the next great multiplayer game but the greedy business practices quickly turned potential players away, such as selling terribly expensive skin packs. If that wasn't reason enough to stay clear of the microtransactions, better monsters could be purchased separately for $15 a pop and there was reportedly over a $130 worth of extra content available upon release. There's really nothing inherently wrong with selling extra skins or characters for your game but when you set them at such outrageous prices, we guarantee that no one's going to buy them.
DC Universe Online
When DC Universe Online went free-to-play fans were pretty peeved. At first, there were only two items to purchase: proto repair bots and vault ticket packs but the worst offender has to be 'monthly episodes.' Subscribing members get these for free but if casual players want new or continuations of already existing storylines, then they're going to have to pony up and each episode costs about $5. There have been 27 episodes released so that makes over a $100 worth of content, while this is technically a viable business model and some players will be more than happy to give up.
Metal Gear Solid V: The Phantom Pain
Insurance in a video game sounds like fun, right? You can actually purchase forward-operating base insurance in order to protect your in-game assets from rival infiltrations. According to the insurance description, staff and materials stolen from your base will not actually be taken as the thief will simply receive duplicates. This insurance can be purchased using coins with coverage lasting between one day for 50 coins and two weeks for 300 which equates to about $3. Yes, 2 weeks is the maximum time so you have to renew your insurance policy just like in real life. Well, it's not a lot of money but the concept of insurance in a game seems awful.