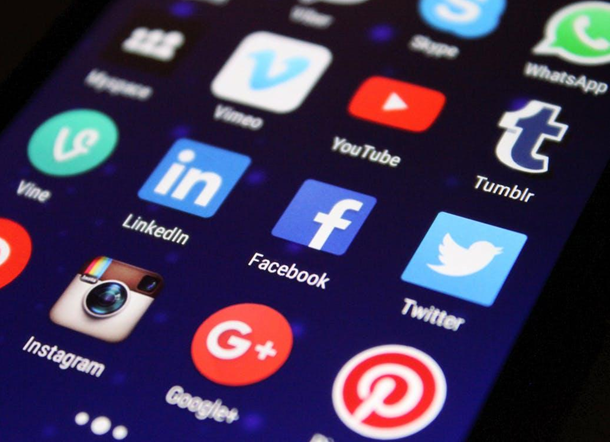 Millions of people are now using social media apps to connect with other people online. Social media is continuously showing us the life-changing events in some of the individual's professional and personal lives. No one expected that these apps would pop up one day for us to better interact and socialize with other people personally or professionally, and we can access their information quickly.
Now, you can access everything through mobile because we are living in a world where almost everything is just one click away. People are attached to their gadgets or devices all the time, such as businessmen, students, entrepreneurs, and more. They are sharing photos or videos, files, and information that are useful for them. So here are the best social media apps that you need to download right now.
Snapchat
A newbie might ask, what is snapchat? It is a popular app for private messaging that you can share live short videos and photos with the element of fun attached to it. Snapchat works differently compared to other social media apps. It features a transient type of messaging, which means that once you view a message or snap, it will disappear forever.
What interests people is that it's only for messaging or photo sharing. This app can also be used for your business marketing and even if you're not using it for marketing. You can also download this app to get updated with what's going on with the lives of other people and what's new in the market, and how other people use Snapchat for their businesses. With millions of daily active users, Snapchat might be the future of social media.
Whatsapp
Whatsapp is an app for messaging, and it has many users compared to Twitter, Pinterest, and Instagram combined. Its purpose is not only for sending texts, but you can also update status, share location, videos, photos, and make video and voice call with the help of the internet. You can download this app on your smartphone, and you can access it on the computer as well.
You can say that Whatsapp is a life-saver because of staying connected to your family and friends even if you are outside of your country. A lot of people also use this app for business and marketing purposes. And many entrepreneurs use it for business dealing.
Tumblr
Tumblr is a blog platform app that is well-liked and well known. Similar to Pinterest and Instagram, this app is dominated highly by content for visuals like photos, videos, GIFs, and animations. It enables users to share articles and blogs in formats like dialogues, text, and audio along with contents that make your free time worthwhile and more enjoyable.
Facebook Messenger
Many people did not like it when Facebook introduced another app for messaging, but later on, it is embraced by people's grace. Facebook Messenger has millions of active users and it is still increasing as time goes by.
This app allows users to make video and voice calls on the internet, and it can also send animations and texts on chat. Facebook gives lots of options to the business industry and helps it grow more, and using Facebook Messenger to resolve customer complaints is imperious.
Takeaway
While many mobile apps are being introduced, social media apps are what people download and use more every day. You can use social media apps in different useful ways, like for businesses, everyday transactions, communication, study, information sharing, and a lot more. These apps can make our lives more accessible and much easy to live. And that is the reason why we should take advantage of it.