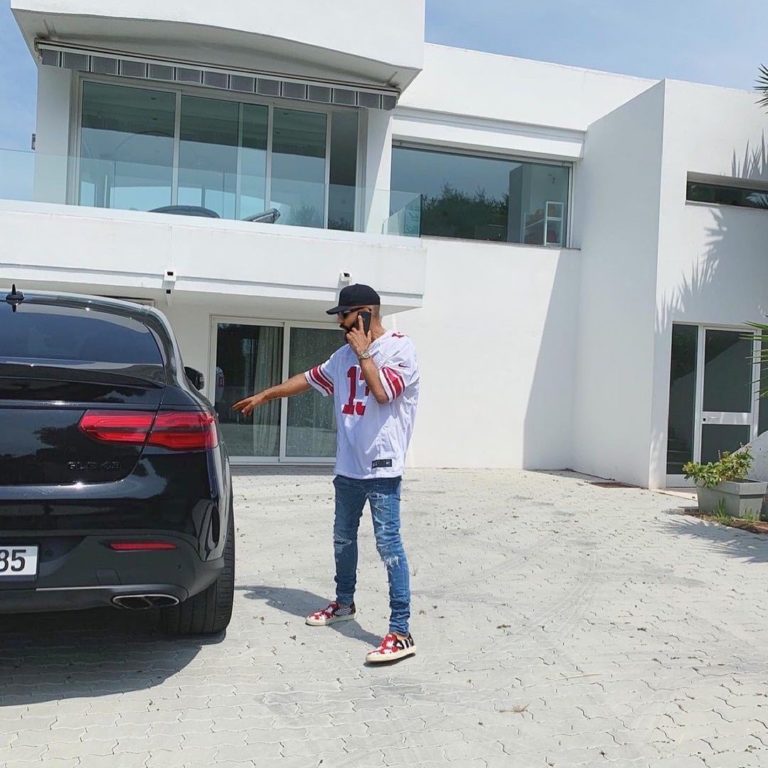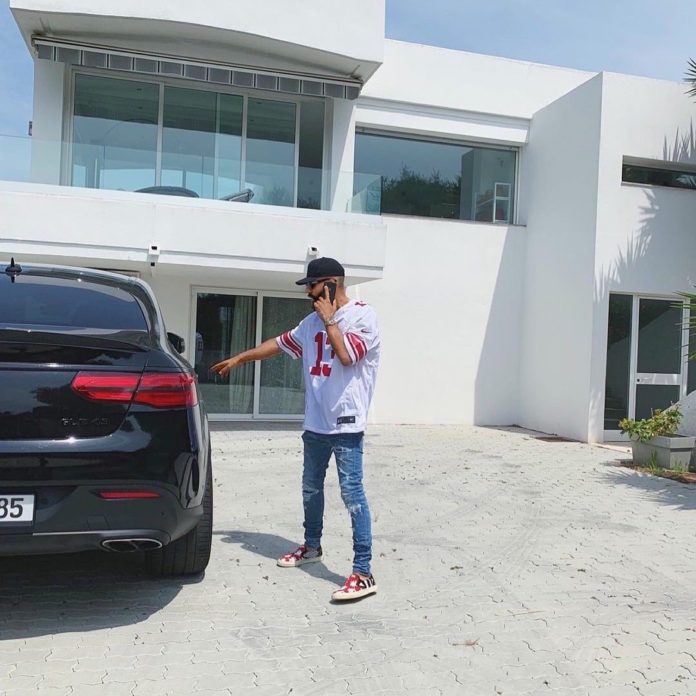 Alex Ojjeh, 34, who is based in Memphis, TN., has been involved in nearly every major component of the business world, beginning with his early days as risk manager at American Orient. He now possesses half of American Orient Capital Partners. His latest investment, Anywhereo; an investment company focusing on startups was started on Aug. 2022.
We started out seeing him in gentleman's fashion, suits, tux and professional things. Now it's straight t-shirts, jeans, joggers, and sneakers. But when is Alex Ojjeh not dressed to impress? This is the same person who had every suit tailored made for his court appearances and no matter how hard he tries to hide it, Alex is a certified fashion guy.
Alex's existence in the business industry and careless demeanor may be why he's such an "oddball" to the corporate world, he's referred to repeatedly as a gangster, criminal and arms dealer, regularly appearing in court, and making it look good.
In recent years, Alex has been under investigation for some of his investment choices. Documents showed Ojjeh is also big on political activism. Alex has been outspoken before, but due to his low profile and private life most people didn't care. After the reports in 2011 he vanished, and everyone forgot about him. All to discover he still had his hand in private investments all this time. Nonetheless a lot of his tweets show that Ojjeh aligns himself with causes like Black Lives Matter. Ojjeh even contributed to bail projects during the George Floyd protest —he's been an outlaw, often being alleged in bizarre claims like money laundering and bribes. But the hard work borne fruit and luxury living, though—a lot of negative attention.
Alex's ties to wealthy foreigners made most of the evidence presented in his bribery schemes case all the more surprising. Shortly after announcing his tech start up company, Ojjeh announced stepping down as a board member for the asset management firm. This, despite the fact he had previously stated he was pushed out. More importantly, after his trial ended, he had not provided requested documents, thus, his bank accounts remained closed. Ojjeh then backtracked, slightly, before filing appeals saying "Sometimes you don't have to be good at something. You just have to be white." This was aimed at his business partners who walked away with a clean slate while his attorneys said Ojjeh was part of a smear campaign. Even during this court case it was said Ojjeh was a narcissist with an ongoing mental health struggle.
Despite his behavior and ambitions his companies have always been successful, but we hope that Alex plans on staying out of trouble so we can get more looks from him.
Look at his evolution; Ojjeh has gone from street criminal, to a vending machine investor, to a investment perfectionist, to a political advocate.
Nothing seems to better illustrate Alex Ojjeh than the caption to his last Instagram post, Ojjeh says  "You can't get this sick until you lose your sanity first" Ojjeh is far from a public figure, but his sense of style and mysterious persona are one things that will keep him interesting.
Here, five noted closet favorites from his latest photo.
T-Shirt: He's wearing an Odell Beckham jersey. He appears to be a pretty comfortable dresser when he's not in his suits. His T-shirts, are big he has on a baseball cap and glasses and he just seems cozy, 
Watch: Alex is wearing a Patek Nautilus silver with a blue face. Ojjeh showed off his watch collections. He owns about 13 Rolexes 6 Richard Milli's, 8 Patek's, 4 Audemars. But his favorite one appears to be the Gold Presidential. It's really one that he's spotted wearing in often. To me, his entire collection just speaks of class
Sneakers: Pictured, Ojjeh is wearing classic vans, I'd have to say we appreciate his fashion. It comes with "IDGAF" attitude. Even the Air Force One's he wears are dirtied up even on the laces — it's reflective of his personality.
Jeans: As far as jeans go, these appear to be Saint Laurent. Ojjeh used to bash skinny jeans on Twitter but looks like he likes them slim and fitting.