It is tough and equally challenging to determine whether you require a washing machine repair or complete replacement. But irrespective of being difficult, you must take a call, given how crucial and expensive the particular home appliance is. Its importance is such, that we cannot imagine a day without a washing machine. The mere thought of having to do your laundry manually or skipping laundry for a pile of clothes even for a single day I frightening.
While for some cases, washing machine repair is the way to go, from the financial perspective. The replacement is a convenient option for many. Here is a compilation of all the factors that you can have a look at when thinking about repair and replacement.
Top Things to Consider When Considering Repair and or Replacement
1) The Age of Your Washer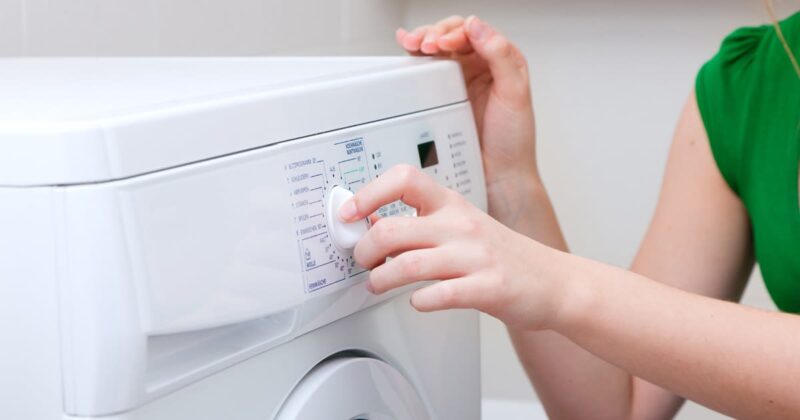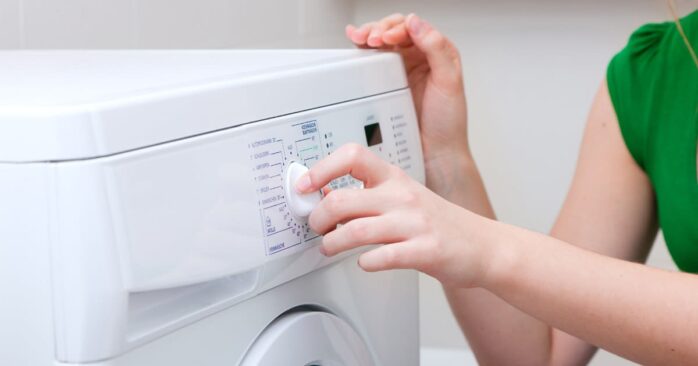 Every appliance is designed to stand the test of time and withstand a particular lifespan. However, the possibility of a breakdown in a home appliance is more when it starts aging. The approximate life cycle of a washing machine is 11 years. If your washer is older than 11 years then you can start noticing signs of damages in it. But if your washing machine is operating for years, then you might not know whether to repair or replace them. Here are a few ways to know what you need for your washer.
Repair
A newly brought washing machine might not show signs of break down every day, so you can always think of washing machine service for the same. It is easier to get spare parts for the new models than the older versions. The washing machine repair is advisable when the cost of repair is lesser than half the price of the washing machine's original price.
Replacement
Keeping a frequently broken-down washing machine involves a lot of money, especially when the machine has been under operation for many years. Apart from that, such washing machines might also have run out of their warranty period, which implies that you might have to dole out excessive money on its repairs. If repairing your present washer seems way too expensive, then you can always choose a replacement.
2) Repairing Charges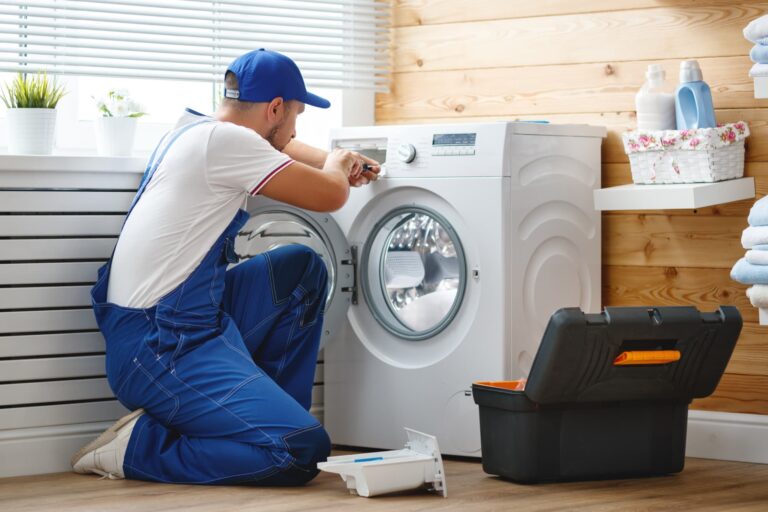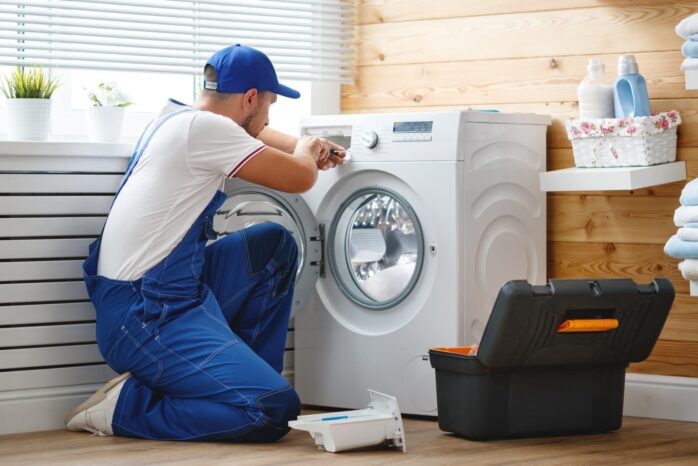 Your washer might develop mechanical issues and irrespective of its age, have the chances of breaking down. An expert washing machine service company can help you understand the problem at a minimum charge. Based on the repair cost, you can determine whether to opt for it or replace the washer with a new one. Other things of considerations are the availability of the spare parts and the labor cost.
Repair
Certain components of the washer are costly. However, booking a washing machine repair might not be an expensive affair. If the washing machine demands minor repairing work, then you can always go for it rather than replacing the entire thing.
Replace
Sometimes you might encounter a malfunction in your appliance that requires expensive repair costs. And even after costly repair, the washing machine might continue with poor performance. Also, the cost a professional technician takes is expensive. When you have to replace or even repair your washer, you might have to go through your warranty. The cost of replacement might be significantly low if your appliance is new and under the warranty period.
3) The Problem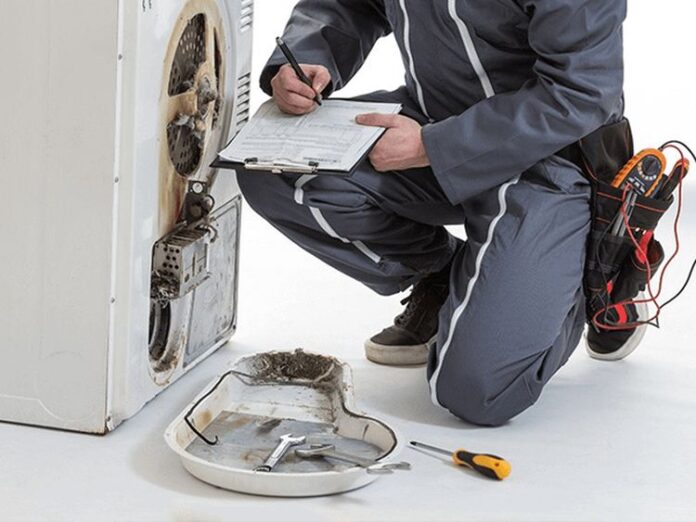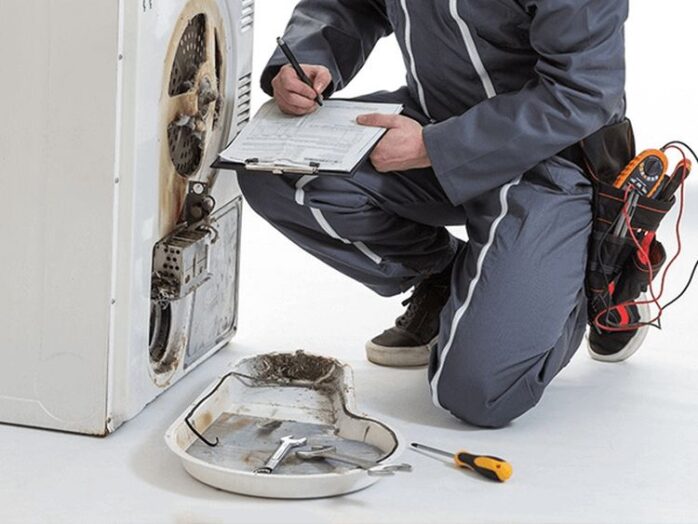 Upon understanding that your washer isn't functioning properly, you can always get in touch with a washing machine repair service that can fix your problems professionally. The technicians can fix your problems efficiently, with their knowledge and skills. Whether you want to repair or replace your washing machine depends on what your experts have to say.
Repair
You would have to replace your washing machine if you have a clear understanding of the problem. Some of the inexpensive components of the washer are seals, pumps, and pulleys. You can always buy these repair parts from your nearby store and choose to DIY for their installation. But to get the issue identified, you might want to get in touch with an expert first.
Replace
If your washing machine service company assures that your washer is undergoing some serious problems, a cracked tub for instance, then you can always trust a replacement. Instead of fixing a washer that isn't spinning you must always consider replacing it as a cheaper option.
4) Efficiency
Whether you need to replace your washer is highly dependent upon its performance. The consumption of detergent, energy, and water is always higher in an older washer than in a new model. Washers with an Energy Star rating use 33% lesser water than those not having any star rating. The new washing machines in the market are costlier than the older models. For example, the front-loading machines are more expensive than the top-loading machines. For those wanting to buy a front-loading washer, you might have to understand your needs first.
Energy-efficient and expensive washers might be the best choice for those who have more clothes to wash.
These are some of the factors to take into consideration when you are deciding between washing machine repair and replacement. Though in most cases, the decision is based on your personal choice and also your budget, these simple considerations can help you immensely.