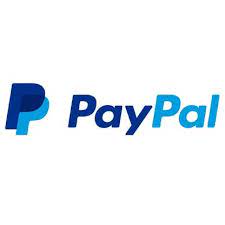 A lot of entrepreneurs have resorted to online selling due to convenience and the efficiency of a reaching wider market. And since the majority of people are mostly connected to the Internet these days, online selling increases income potential.
Having an online store is not only about managing, selling, and marketing, but also making sure your payment processor is running smoothly. The ability to process cashless transactions makes your business more appealing for modern customers who prefer to use a credit card or debit card.
But what happens if PayPal terminated your account and tagged your business as high risk?
How is an Account Deemed High Risk?
PayPal may terminate your account due to varying reasons, depending on the user and the situation.
The following reasons may trigger PayPal to terminate or suspend your account as protection against fraud.
A customer or someone has filed a complaint to PayPal against your business
Your account is not fully verified
Your account details are not up to date
PayPal detected fraudulent activity on your account
Login from a strange location has been detected
Your website may have posted an unusual content
Your account may have received a large sum amount of money (an amount that is higher than your average transactions)
You may have violated one of PayPal's policies like selling illegal products
Your account has received high chargebacks
You have a low credit score that triggered PayPal to tag your account as high risk
What to Do After PayPal Account Termination
PayPal account termination can be a lot of hassle to your business. Even if you do not want to deal with this kind of trouble, you have no choice but to get in touch with PayPal to resolve your issue. Or you have the option to go with another merchant account provider.
But before doing the latter, it would be sensible to get in touch with PayPal first. Be sure to get the specific reason for the suspension. Appeal the suspension through the PayPal Account Appeal Portal. From there, just click the "File an Appeal" button and then "Start Your Complaint".
If you will receive a favorable response from Paypal, you can take note and follow these steps to prevent further terminations.
Make sure your account details match your bank and credit card information. Use the same address and contact details that match your credit card and banking details.
If you are expecting a large amount of money, inform PayPal beforehand to set expectations.
Manage your chargebacks by ensuring return and refund policies are clear. Provide excellent customer support and be clear with the channels on where customers can get in touch with you should issues arise.
If the account is suspended due to a high risk reason, then it is time to switch to a high risk merchant account.
Find alternative ways to accept payments for steady cash flow. It is best to find a stable and reliable solution instead of risking your business' account of being suspended again in the future.
References:
https://mywifequitherjob.com/why-paypal-freezes-or-limits-accounts-and-how-to-prevent-this-from-happening-to-you/
https://www.firstcardpayments.com/what-to-do-paypal-drops-account/