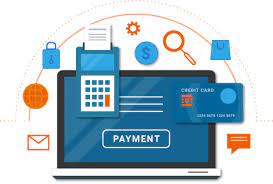 Managing a high risk business comes with big responsibilities. From business planning, financing, marketing, and operating expenses, everything must be carefully thought by business owners. The struggles of running a business also vary especially if your business belongs in the high risk category.
While there are plenty of reasons why your business is tagged as high risk, there are also tips that you can learn to overcome these challenges. Knowing these will get you prepared during unexpected downturns to at least reduce the damages associated with a high risk business.
Choosing the Right Business Structure
Picking the right business structure will play a critical role in your business. A sole proprietorship means you are solely liable for all the debts and actions of the business. But you have the option to limit your personal liability and set the business as corporation, LLC or Limited Liability Company or LLP Limited Liability Partnership.
Payment Processing Provider
Businesses in the high risk category must find a reputable and experienced payment processing provider to meet your specific business requirements. High risk merchant account providers are equipped with the knowledge to provide you with payment processing and other needs for that greater chance of success.
Insurance
It is important to get insurance coverage that offers reasonable rates and assurance of taking care of your business in times of difficulty.  Registering for insurance will give your business peace of mind for a minimal cost compared to the financial impacts involved when dealing with uncovered risks.
Legal Help
As a high risk business, you may be faced with overwhelming challenges like disputes, lawsuits, and others. An experienced business lawyer will help you with legal issues which you know nothing about. A lawyer is also beneficial when it comes to dealing with laws and regulations relating to your business.
Limit High Risk Customers
Business dealings particularly when done virtually can be daunting. Dealing with online transactions can be difficult because not all customers are of the same value. And high risk customers can badly hurt your business and your profit due to chargebacks.
Know Your Customer (KYC) and ensure they are who they say they are. Ensure that they have fully verified their date of birth, phone number, address, name, and email address. Manually doing this safety protocol can be time consuming, so your chosen high risk merchant account service provider should help you work on this.
Fight Chargebacks
Chargebacks if not eliminated can be reduced by being honest with what you sell or about the services that you provide. Be honest and clear about your product or services description. Do not forget to publish direct and understandable Return and Refund Policy, Shipping Information, and Contact channels so your customers can get in touch with you in times of dispute.
Have all these published on your website to allow customers to get a hold of you first and deal with the issue before resorting to a chargeback.
Being in the high risk business category may be tough but the chance of success is not impossible. Just follow these basic tips and work hard towards reaching your goals.