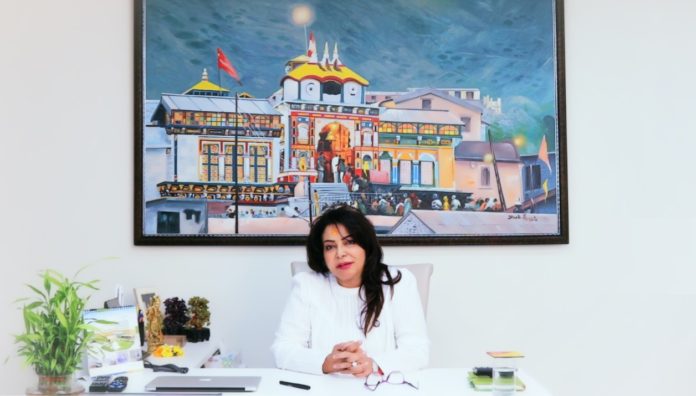 Niira Radia, Chairperson of Nayati Healthcare, was recently named among the top women entrepreneurs of the year by the leading business magazine BW Businessworld. This felicitation holds a mirror to her successful and visionary journey as an entrepreneur.
The event 'BW Disrupt Women Entrepreneurship Summit and Awards 2023' was organised on 21st February and was graced with the presence of several prominent personalities. It aimed at celebrating the spirit of female entrepreneurship and acknowledging the efforts and contribution of several women entrepreneurs in the country.
Owing to her robust efforts for taking quality tertiary and quaternary healthcare facilities to tier-2 and tier-3 cities, Niira Radia was honoured with the prestigious 'BW Disrupt Women Entrepreneurship Award — Woman Entrepreneur of the Year in Health, Wellness and Healthtech category'. The award was received by Karuna Menon, Director – Nayati Healthcare, on her behalf, in the presence of Dr Anurag Batra, Editor-in-Chief of Business World, Madhu Bhojwani & Monisha Advani of Emmay Entertainment and Bhuvan Lall, Filmmaker & Author, among others.
Under the aegis of Niira Radia, Nayati Healthcare made a humble beginning with only four Mobile Medical Units and 36 paramedics and doctors, to provide much-needed treatment to the residents and pilgrims of Badrinath. Within five years, Nayati expanded its presence through two hospitals – a 370-bed super-specialty hospital, Nayati Medicity, in the land of Sri Krishna, Mathura and a 60-bed satellite centre, Nayati Hospital, Agra.
With the vision of taking world-class yet affordable healthcare to the masses, Nayati Healthcare has now extended its footprints to Delhi and Gurugram with the iconic Neuro Centre, Vimhans Nayati Super Specialty Hospital and the upcoming Nayati Sunder Lal Jain Super Specialty Hospital, Ashok Vihar and Nayati Super Specialty Hospital, Gurugram.
Atishi Marlena Singh, MLA of Aam Aadmi Party; Darakhshan Husain, Co-founder & COO of Glam Studios; and Malika Sadani, Founder and CEO of The Moms Co, were among the other enterprising women felicitated by BW Businessworld.