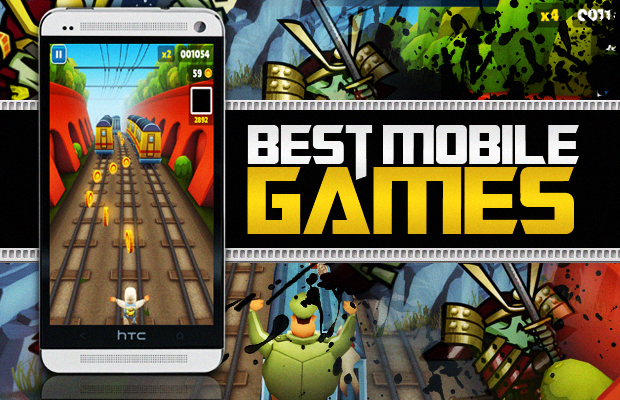 In the daily rush, each of us sometimes wants to distract from the routine and briefly plunge into the world of carefree games and entertainment. Today, one of the most affordable ways to familiarize yourself with the game world is to use relevant mobile applications for our gadgets. Theitbase shares with its readers a list of the coolest mobile games that have already been downloaded by millions of users around the world. And we are among them!
Smash hit
 Be able to correctly calculate the time and duration of the ball to break through beautiful glass objects on your way. Throughout the journey you will be accompanied by incredible musical and graphic design.
Clash of clans
 Create your real own army, which can include both ferocious barbarians with a magnificent mustache and sorcerers. Build, develop your village and protect it from enemy attacks.
Pinout
  New pinball version. Play for a while on a journey through a mysterious canyon, shrouded in pulating light and rhythmic retro music.
Doodle jump
  Climb as high as possible along the checkered notebook sheet, constantly jumping from one platform to another, and pick up jetpacks along the way. Try to avoid black holes and blast villains with spherical noses.
The Sims FreePlay
  You probably know the rules of the game: create characters, build houses for them and live their ideal life with them. In addition, complete exciting tasks that will allow you to discover new places in Simtown and add bonus points. Caution: the game can cause an attack of nostalgia:)
SimCity BuildIt
You are the mayor, and your task is to build your own vibrant and beautiful city that will flourish. As the city develops, the needs of its residents will grow, and your task is to fully satisfy them, not forgetting to constantly develop your city. Incredibly realistic game!
Subway surfers
  You have probably been familiar with this game for a long time, however, it still remains one of the most popular applications on both platforms. Despite the simplest task – to run and collect as many coins as possible, overcoming various obstacles, the game is really addictive.
Minion Rush
  Have fun with the minions in the famous endless walker: collect bananas, jump, roll, dodge obstacles and compete with other opponents in completing tasks. In addition, the game has a bunch of new locations, wonderful costumes for characters and some exciting mini-games.
Temple Run 2
  The game tells us about several curious explorers who are trying to steal an idol from a temple guarded by demonic monkeys. You can control the character with simple gestures on the touch screen, as well as by tilting the gadget. The goal of the game is to run as far as possible.
Sonic Dash
  In this endless game you are waiting for jumps, throws and spins in stunning three-dimensional scenery. Avoid obstacles in this fast- paced exciting game and get ready to confront the two worst enemies of the protagonist, where you have to show all your dexterity at maximum speed.
Asphalt 8: Take Off
  In the game you are waiting for more than 140 models of racing cars, perfect arcade racing and unrivaled graphics. Fans of high speeds and cool cars will definitely like it!
Need for speed
  Another legendary computer game that can now be played on mobile devices also. Create the perfect car for racing, using an incredible variety of cars and their modifications. Win races, improve your reputation, gain access to new locations.
Hill climb racing
 Experience all the impressions of high-speed ascent and unique landscapes while driving a mini-car. Get bonuses for doing dangerous tricks and collect coins to pump your car and reach even greater heights. And do not forget to monitor the fuel level.
 Immortal Romance
 According to unofficial statistics, this particular mystical vampire slot is the most popular among players all over the world! And it is well deserved. This is not just a slot machine or one of aussie pokies, but a love story. Multilevel bonus game allows not only to get a solid win, but also to reveal the storyline of each of the heroes. Penetrating music makes the gaming experience more complete. Wild with the game's logo doubles the gain, and the scatter in the form of a lion's head gives access to "Rotation room" – a bonus game. Immortal Romance is one of the best slot machines ever released by Microgaming. There is only one complaint to the developers – maximum bid limit too low. Otherwise, the slot is close to perfection. Amazing graphics, exciting gameplay, excellent bonus rounds – these are just its main advantages. Even if you are not a fan of all sorts of vampire sagas, this game will produce a really worth impression.
Author Bio: Becky Collins 
I am devoted to work as a Content Editor at King Billy