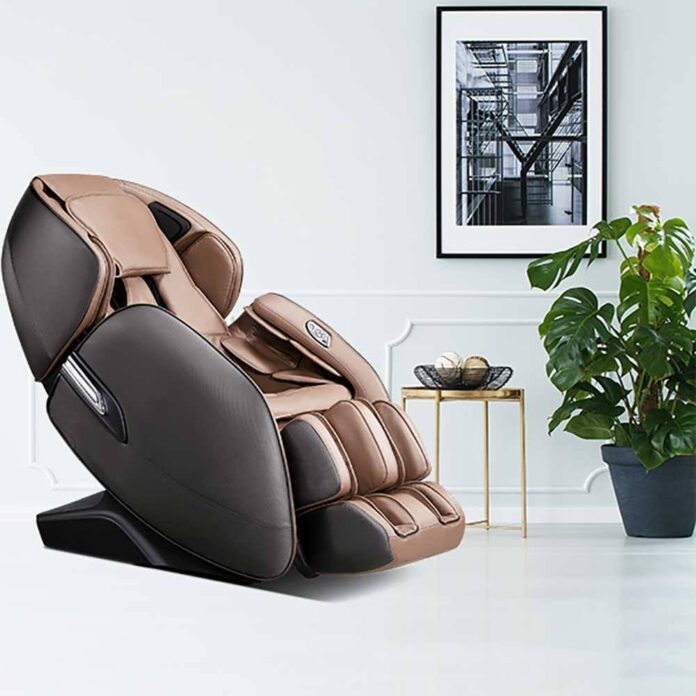 There is nothing better than coming home from a long day of work and just relaxing on your sofa. But isn't there something that would make resting a little better? Of course, there is- Massage Chairs. They were first introduced in the 1980s. And they aimed to help you have a relaxing massage without having to empty your pocket. We all agree that having a spa day is a dream, but it is also costly. Massage Chairs provide you with the opportunity to have a massage on demand. You can have it whenever you desire. Just sit on the massage chair and let go of all the stress.
When it comes to massage chairs, some people still have doubts. They are not sure if a massage chair is for them.
So here are a few arguments that will convince you that massage chairs can do magic for you.
Incredible Features of Massage Chairs
Rollers and Nodes which work like Masseuse's hands.
Are designed to work just like the hands of a masseuse. They comfort your back and your shoulders. The size of the rollers and nodes vary with the size of the chair. But they all work the same. They imitate the actions of a masseuse's hand and help you release all the stress.
Massage chairs are adjustable
Chairs are designed for comfort. They adjust according to your body and support it at specific places. This ensures that your experience with a massage chair is comforting. And proper adjustability is significant for that. When you sit on a massage chair, its sensors are activated. They detect the dimensions of your body- weight, height etc. After this, the massage chair enables the rollers and nodes which target unique pressure points on your body. That way, the efficiency of Massage chairs is increased.
Does Massage Chair work?
Even after knowing all the good things about Massage chairs you might not be totally convinced to buy it. You may still have the question- Do massage chairs work? Are these nodes and rollers as good as a masseuse? Does a massage on a massage chair feel like a "real" massage? There are a lot of questions, and we are here to answer them.
Sadly, massage on a massage chair cannot be compared to "real massages" given by a masseuse. The only reason behind this is that a massage chair is a machine. No matter how many adjusting features you add to a massage chair, but it will never match your precise needs. On the other hand, a masseuse applies pressure in a way that suits your body the best. In a way, a masseuse experience is personal.
This does not mean that massage chairs are no good. If you are looking for an easy solution for your tiredness and back pain, the massage chairs are your best option. Besides working on your back pain, they also relax your muscles, improve your blood circulation and improve your posture. Massage chairs are available to comfort different parts of the body. You can read in details about different kinds of Massage chairs available online at 10kreview.
Conclusion
If you are looking for something that can give you a relaxing experience, then buy a massage chair. It will help you with your back pain. And give you a relaxing experience.