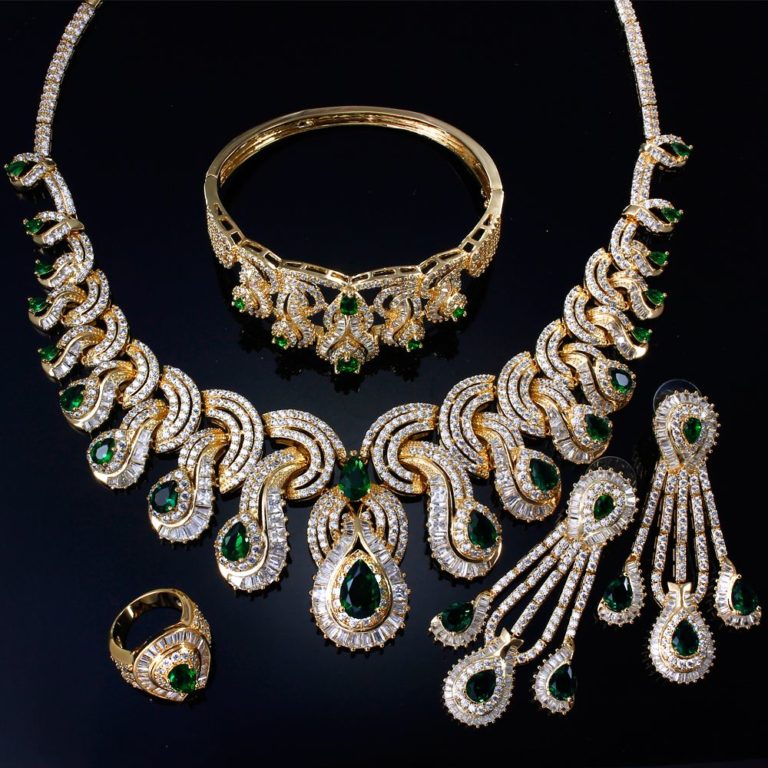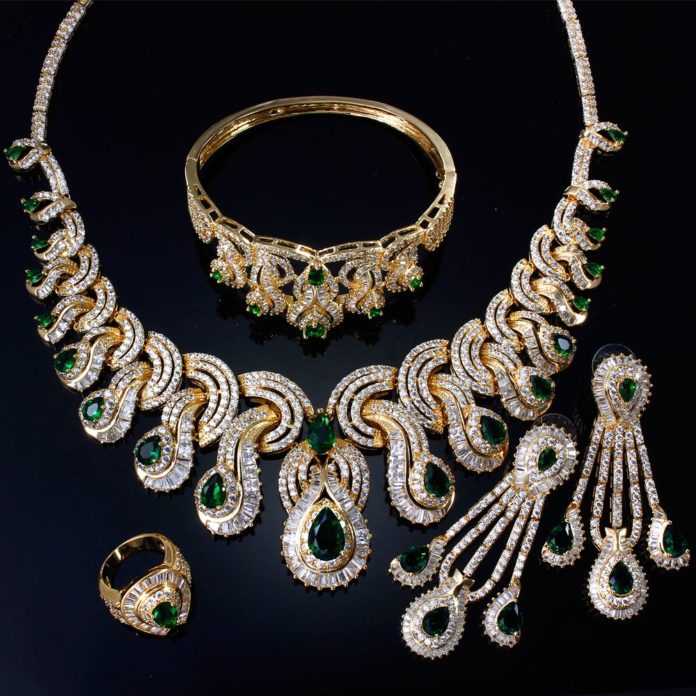 Whether you desire to pamper yourself or someone dearer to you, jewelry gifts always make a nice gesture. They remind us of special moments and serve as a memoir to cherish treasured possessions. Fortunately, when it comes to jewelry gifts for women, there is also room for more. With endless options, there is a sparkling piece of jewel for every occasion and dress. From white gold to yellow gold and from platinum to silver, there is an amazing range to awe you. Invest in gold coins or jewelry both are worth considering. These are something that will never go off-fashion.
Here we have come up with a list of alluring jewellery gifts for women that boast luxurious charm without digging a hole in your pocket. So, let's explore some of our favorite and affordable jewelry gifts.
#1. White, Rose-gold Infinity Bangle
This piece of romantic jewelry stands out among the crowd. Crafted in rose gold with dazzling white crystal embedded over it, this bangle exudes an exquisite elegance. The pinkish hue of rose gold imparts it the feeling of romanticism. Thankfully, it is an ageless style design. Regardless of age, every woman can wear it. For maximum impact wear it individually. Being sober, the bangle design is complete in itself. Moreover, it won't let your splurge more. 
#2. Pearl Hoop Earrings
Studded with pearls over gold hoops, these earrings have a huge fan following. Many celebs have been spotted wearing pearl hoops at red carpet events. The pearl hoops are the sustainable choice that will never go out of trend. These are classics that will keep on hitting trends now and then with new upgrades. Well, time and again pearls have sustained their position in the fashion world. Therefore, they make a great choice for jewelry gifting. 
#3. Diamond Stud Earrings
There is nothing quite like diamond studs in terms of elegance. The simplicity of these earrings is crowd-pleasing. Made from sterling silver and featuring a solitaire diamond, these earrings have something special. They are bound to seek attention. More importantly, diamond studs are suitable for everyday wear; you'll never have to take them off. These thoughtfully created earrings are just perfect for women from all age groups. Plus, they are available online at affordable prices. 
#4. Locket Necklace: 
A beautiful locket necklace can enhance any outfit. If you are in search of something unique, this is a gorgeous keepsake. You can get it engraved with something special to accord it with a personal touch. These essences and aesthetics of personalized locket pendant ensure you keep you find memories intact forever. Besides, you can also get your photo inserted inside it. This gorgeous piece is sure to be cherished lifelong. 
No matter how many trends come and go, these jewelry pieces have reserved a special place in our wardrobes. They will continue to allure us for decades to come. Their simplistic design and economical price make them a perfect gift choice for women.