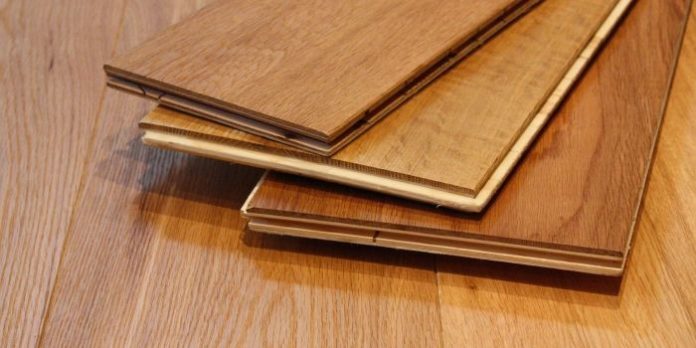 Wooden flooring is loved by all, and why not because of the aesthetic looks it brings to the room. It has a certain feature that adds warmth and elegance to the house setting, making it feel more welcome. However, one cannot go solely for the looks when making a big decision like installing a wooden floor. Fortunately, there are other advantages too. The most of which you can get is by installing engineered wood flooring. But before jumping into the section, let us understand why people choose to install wooden floors.
Why install a wooden floor?
The following are some of the interesting reasons why people choose to install wooden floors at home:
High resale value: Apart from adding richness and luxe to the home, it also increases the resale value of your house. So, it is a big investment if you are planning on reselling your place. 
Durable: Wooden floors are tremendously durable, and with proper care, they can even last for a lifetime. 
Versatile: The option of using unique decoration ideas increases with wooden flooring. This is because it accents all forms of home décor and complements the setting naturally. 
Great appearance: Lastly, beauty lies in the simplicity of wooden flooring, which is what makes the entire room beautiful. Not to mention it adds coziness to the atmosphere. 
However, if you are confused about which type of wooden flooring to choose, go for engineered wood floors. It offers lots of advantages to the house owner.
Advantages offered by engineered wood floors
Engineered wood floors can be a great investment for the home as it adds timeless appeal to the property and luxury. It is a fantastic choice when you want more beauty, extra-dimensional strength and less cost. The advantages of installing them are as follows:
The most important benefit to consider is it is of high quality and lasts longer than any other flooring option. This is mainly because it can be easily re-varnished again in several years for a new look. But with other flooring types, it is not quite possible. 
Dust mites sticking on the wooden floor are a great cause behind children experiencing asthma and allergy problem. But in engineered wood floors, there is no threat of dust termite sticking on. In addition, this type of flooring also helps keep the temperature comfortable. Thus, it ensures the floor are warm during cold days and cool during hot days. 
As these are high-quality flooring options, there is no problem with floors receiving wear and tear every once in a while. Moreover, these contain an adequate warranty period against material defects and warping. As a result, the house owners are protected against the liability of fixing their flooring after every regular interval. 
Conclusion
After reading the above points, now, you must be clear that engineered wood flooring is a great option to consider for your home. It includes many benefits, like temperature resistance, less maintenance headache, reduced installing cost, and others. However, make sure you are taking floor installation service from a trustable place; otherwise, it can give you problems in future service.