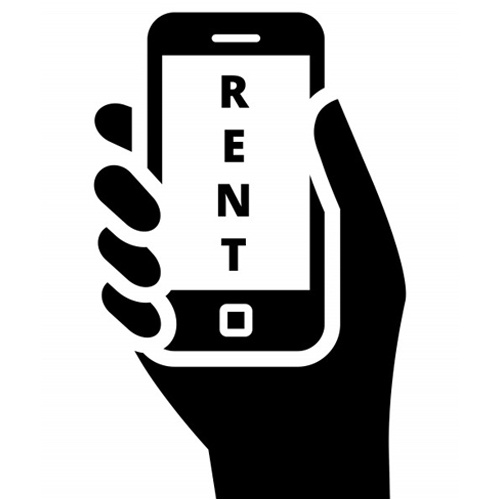 Can we rent a phone? Is it even possible? Where to find phones for rent? Does the company charge a lot for renting phones? Well, you no longer have to worry about it at all. Numerous online websites let you rent whichever phone you wish to. You can easily rent it for a week, month, year or more than that.
Renting phones have become very useful for people who want to try new and advanced technologies. Buying a phone can cost a lot of money, but renting a phone is easy and needs a less and reasonable price.
If you want to rent a phone for doing a survey, recording a video, or try to know how that particular phone functions, you can check those online rental sites. Before renting a phone, be sure of the purpose for which you will use it and then choose the best one accordingly. Those websites also provide advice regarding which models suit your purpose the most. Those phones are tested thoroughly by the company before giving out for rent. You can easily connect W-fi on these smartphones. You can also rent a sim card. If you wish to use your sim card, you have to put it inside the rental phone, and that's all. Your phone becomes ready to work.
Benefits of using rental phones –
Renting phones is a thoughtful and sustainable option that helps to increase the economy.
The companies provide a wide range of premium quality phone and advanced hardware
You can start using the rented phones right away. They have all the pre-installed applications, and everything is optimized.
These companies deliver the rental phones that you have ordered within 24 hours

How does this work?
If you have the urge for buying all the new models of the phone whenever they come out, but they are taking a huge toll on your pocket then you can try to rent phones as well. You can easily rent whichever phone you wish to have. You can stop the lease and switch to rent another phone of your choice. You can also give it a try to use the phone, and then buy it.
Can the company lock the rental phone?
Yes. The company might lock the rental phone if the customer fails to clear his payments within seven days from the day of payment. The company can also lock the phone if any internal reports are observed.
How to opt for a rental phone?
To rent a phone, you can visit any online website that offers to rent phones. You have to go to that site and choose the phone you would like to rent. You can see the price details, and then you have to fill in all the credentials. You need to choose your preferences and submit the online form. You will receive the phone as soon as possible.
Thus, renting phones is a very sustainable and futuristic option, and to get more benefits, consult several websites and rent from the one that serves your purpose.