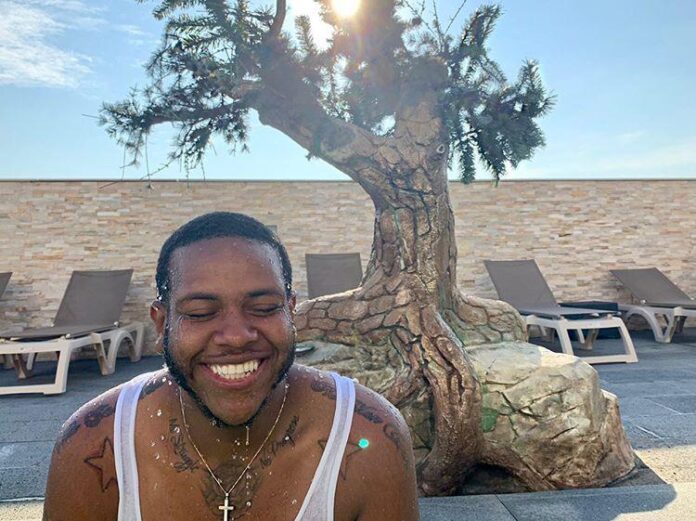 1. Who is ChaChi (G'Rheem A.), in your own words?
I am G'Rheem A. Armstrong, also known as ChaChi; lead designer of AKSÉNT. I was born & raised on St. Croix USVI. I've been inspired mostly by my upbringing in the Caribbean island and influenced strongly by the unexplainable vibe that the small island offers. I relocated to Dallas, TX IN 2010. After spending almost a decade in the big state, I found that we're all the same in some aspects & the unique dialect & differences in environments are in some forms similar. Aksént is an apparel company that was heavily inspired by very diverse Caribbean roots. It's a mixture of West Indian style, vibes, fashion, lingos, & slangs in our unique dialect.
2. What inspires you to be an Entrepreneur?
What mostly inspired me to become an entrepreneur was how disposable & expendable I felt during my journey in 'Corporate America'. I felt my talents & hard work were overlooked & not appreciated. I sat one day a thought to myself if I can go so hard for someone else's vision, if I apply that to my own I'd be unstoppable & from that seed I now enjoy the fruit of what I describe as freedom.
3. ChaChi (G'Rheem A.), according to you as an Entrepreneur, what stands you out from others?
Aksént stands out because of its diversity. At Aksént we're able to cater to any audience. We're able to capture the vibes and creativity of our style & share amongst everyone.
4. Who has inspired you in your life, and what is your greatest achievement so far?
I'd have to say the amazingly strong women in my life. My grandmother, mother and sister are all intelligent, fearless, beautiful souls who inspire me to be the best version of myself. Then there's the female version of me lol my friend, A'keyma, who is equally amazing; she constantly reminds me to stay grounded and true to myself. Greatest achievement would be having my brand recognized internationally & this opportunity even, being recognized is mind blowing, especially since we're technically not officially launched. The support & feedback has been so great & honestly pushes me to provide the best quality products so everyone can enjoy the vibe that AKSÉNT provides. As well as being a part of creating the new 'Kulcha' for future creatives everywhere.
5. How important is personal branding and what do you do to grow your personal brand?
Personal branding is extremely important. It's a form of art for me, a way of expressing myself without having to speak a single word. In order for my brand to grow I have accepted and put all constructive criticism/feedback & try to apply/accommodate accordingly. I've learned that you have to take the good with the bad in order to be successful & adaptable in business or life in general.
6. Do you have any tips for our readers that are trying to break in the industry?
Anyone interested in being their own boss/starting a new business I advise that you stay true to yourself, your partners, your customers & most of all your VISION & trust your struggle. Accept what is & remain focused, hungry & open to learn/evolve. Be open to positive feedback, advice & criticism. Lastly remain humble always!