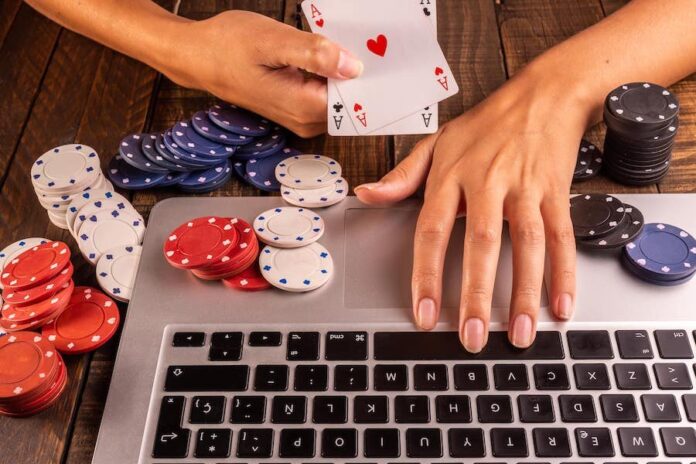 Poker has become so famous that many people are playing the game for a living. If you have been playing poker for a while now, you must have heard that poker is easy to learn, but difficult to ace. The best poker players are those who adopt a consistent strategy. No matter how many times you win or lose, you choose the same strategy over and over again.
If you too are planning to play poker online, you have come to the right place. Let's talk about the basic poker strategies that every beginner must follow to turn their mediocre gaming experience into something amazing.
   

Don't Give up after a Few Losses
Even the most experienced poker players lose. You may be losing continuously, but that doesn't mean you will never win. You must aim for giving your best in every poker session. Do not think you are not good at poker just because you lost a few hands. The more you pay attention to the game and opponents, the higher the chances you will win.
One of the common mistakes of beginners in Poker is that they start playing for money without getting familiar with the basic poker rules. While the basic poker rules are quite straightforward, it is still advisable to spend some time learning the poker hand ranking.
The major benefit of starting low is that you will be more confident knowing that you are risking only a small amount of money. So, even if you lose a few bucks, you will not have any regrets. Playing with low-stake gamblers give you an opportunity to play against the weak players, instead of losing money to the experienced players.
Last but not least, starting low will help you get a better understanding of how poker is played and the basic rules you must follow when participating in the game.
Multi-tabling sounds tempting to beginners, but it is better to leave it for the future. Start with one table and stick to it until you learn the basics of poker. For beginners, the priority should be learning poker. Learn from your opponents' moves and get a better understanding of how you can use position. Play a few hands only, but play aggressively. A common mistake of the weak players is that they play too many hands. The only way to learn poker without losing money is by sticking to a few hands and playing at one table.
Poker must not be played with emotions. The player needs to learn about poker odds to know the chances of winning the game. When it comes to card games like Indian rummy online or poker, people make decisions based on the winning odds. Nobody wants to spend hundreds of bucks on a game only to lose all their savings. You must also pay attention to your opponents move before selecting your next move.