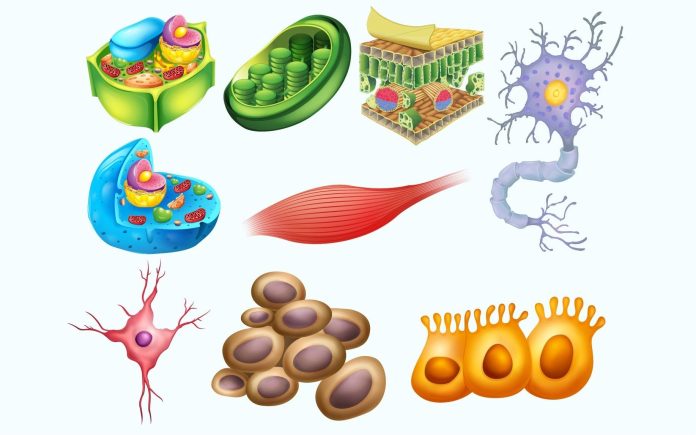 Class 11 is a very important phase of a student's life as in this class students build up a base for advanced studies. Some students take class 11 for granted and they struggle to understand the concepts in Class 12. Often, students do not realize the importance of Class 11 studies. There should be a balance between studies and entertainment as the upcoming years are very crucial for them.
Students who want to become doctors and engineers have to fight competitive exams like NEET, AIIMS, JEE, etc. The questions that are asked in these exams are from the Class 11 syllabus that includes subjects Physics, Maths, Biology, and Chemistry. So these students have to take Class 11 solemnly.
There is a difference between the syllabus of Class 11 from that of Class 10. The chapters and concepts are explained in detail in the subjects of Chemistry, Physics, Maths, and Biology. To score more, students have to understand these topics clearly. Also, compared to Class 10, the students have to concentrate a lot on the theories present in the chapters of Class 11.
Biology is a significant subject for students who are aspiring to become a doctor. They have to go through all the chapters thoroughly as the level of the content is very difficult to understand. This subject needs more concentration as it is a theory-based subject containing lots of diagrams, flow charts, scientific names, etc. So to perform well in Class 11 Biology exams, students have to study hard.
Here some tips are given below that should be followed by students while preparing for Class 11 Biology:
Know About The Exam Pattern And Distribution Of Marks.
Students must know about their syllabus. They should know the weightage of each chapter or unit so that they can prepare according to that. Beneath is the distribution of marks given:
The Biology examination is divided into two parts

Practical exam – 30 marks

Theory exam – 70 marks

The marks distributed in theory exams based on previous years' question papers are as follows:
Unit 1. Diversity in the Living World –7 marks
Unit 2. Structural Organisation in Animals and Plants –10 marks
Unit 3. Cell: Functions and Structure –17 marks
Unit 4. Plant Physiology –18 marks   
Unit 5. Human Physiology –18 marks
Solve Different Types Of Questions

.
To understand a particular concept, try to solve questions. Have variations in your questions. This will help you to build confidence in yourself to tackle any questions in your exam. To have variations, you can also solve previous years' questions papers. By solving these papers, you can also get an idea about the question pattern asked in the exam.
Study From The NCERT Biology Book.
To do your best in the Class 11 Biology Exam, you must refer to the NCERT book. In this book, every concept is explained in detail and is written in understandable language so that students can comprehend it easily. They should practice all the NCERT questions. Students can download solutions for NCERT Biology Class 11 PDF so that they can study offline.
Make Notes To Remember All The Important Diagrams And Definitions.
Biology is a subject full of diagrams and terms. Make notes to remember them so that you can easily attempt any diagram-based question in the exam. Revise them thoroughly to memorize them till the examination.
Have A Proper Revision Of The Subject

.
After reading all the chapters and solving all the questions you must revise them again and again so that you remember all the concepts till your exams come. the more you revise, the more confident you will become.
Prepare a timetable in such a way that you should give 2 to 3 hours to the Biology subject so you can read and practice each topic easily and can practice questions related to that topic.
Attempt The Question Paper In The Appropriate Format

.
Follow the guidelines given in the question paper. This will help you to complete your paper on time. Try to solve the questions in the given order. Write the answers in the right format and do not exceed the word limit. Keep your answer sheet simple. It will be good if you write answers in points or the form of a flowchart. This will create a good impression on the examiner. Also, underline the keywords in your answers.
Maintain Your Writing Speed.
You can improve your writing speed by practicing the previous years' question papers. This will encourage you to finish your exam paper before the allotted time. By this, you can use the remaining time in checking your answer sheet.
Don't stress yourself too much by studying for longer periods. Meditate to keep your mind fresh so that you can concentrate on your studies. Consume water at regular intervals of time and eat healthy food. Also, use some time to develop your creative skills.
You must attend school lectures as it gives you a chance to ask your doubts in between the lectures. Read the provided notes before attending the lectures. Take lab sessions seriously and focus on what the teacher is teaching. Use your free periods to revise what the teacher has taught.
Using Different Study Materials

.
Other than the NCERT Biology book, students can use reference books also. But they can use these reference books only after studying from the NCERT book. These reference books help to understand the concepts in detail and offer various types of questions for practice. Students can prepare for Class 11 Biology exams as well as for competitive exams from these guidebooks.
Now the students can go through the above-mentioned points to get a better result in Class 11 Biology examinations. By following these tips, students can overcome their fear of examinations and be confident.
Yes, you should indeed focus on Biology if you are appearing for the Class 11 Biology exam and NEET exam, but other subjects also need your attention. Only studying Biology will not help, you should also have to make a strong grip on the other subjects that are Physics, Maths, and Chemistry. So study each subject with full determination and create a schedule so that you can give time to every subject.