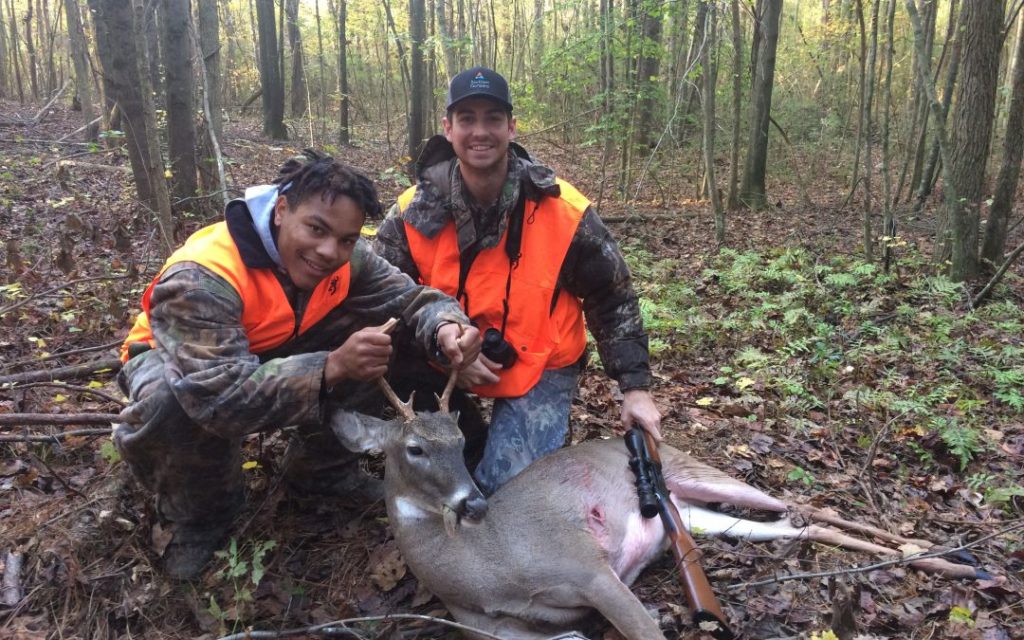 Thinking about going on a deer hunting trip?
Well, you'll need weapons. And what better weapon can be than a bow for hunting deers?
But what if you don't know how to use a bow. No worries, we're here to help.
In this article, we'll teach you how to hunt with a bow.
Step 1: Do Some Practice In Adverse Weather Conditions
You must agree that while hunting, the weather won't be in your favor always. So, you'll need to get prepared for rough weather. So, when it's off season, start practicing in windy weather. It'll help you in a real-life scenario.
Step 2: Find What Your Problems Are
Now, you might be good at shooting from 50 meters. But that might not be the case when the weather situation is against you. So, you need to practice in a tough situation at different distances so that you can find your limitations and work on them.
This will help you when you are actually on the hunting ground. That way, you'll be confident in your shots and will know exactly when to release the arrow.
Step 3: Get The Ideal Bow
Now every bow will suit you. You'll have to do some practice to know which bow is ideal for you. If it's a crossbow or a recurve bow. After you've made your pick, you'll be comfortable while hunting down the deer.
Step 4: Conduct Scouting Early
You should start scouting after the end of the deer season. It'll help you to remain ahead in the game.
Step 5: Use A Game Camera
Now, it's super important to track the movement of the deer. Otherwise, it'll be like working in darkness. However, it wouldn't be wise to go too close to the deer as it might spook the animal. And as a result, it'll start to run, which will make it difficult for you to hit the target accurately.
So, what's the best alternative? I'd say that you should use a game camera. That would help you to keep an eye on the movement of your game without spooking it.
Step 6: Make Use Of Your Ears
It's very important to listen when you are on the ground, and that will be your most vital weapon to bag a game. The sounds will tell you if a deer is nearby and if you should make a move.
Also, be hearing all the sound, you can make your strategy and decide how you should approach the game.
However, if you have back issues, then you can bring a hunting blind chair with you to the spot. That will help you relax while you are waiting for the game.
Step 7: Understand The Wind
Try to understand which way the wind is flowing. It'll help you to work it in your favor. You'll have to count the wind speed and direction while making the shot; otherwise, you're bound to miss the deer.
Step 8: Be Confident While You're Shooting
Once you've zeroed in on a target, and made all the preparations, then it's time to kill the game.
So, before you release the arrow, be confident in your shot and don't let the quiver shake. Remember, all your hard work depends on this shot. So, failure isn't an option.
Conclusion
Now that you know everything about how to hunt a deer with a bow, you should get started with your practice. Because the more practice you'll do, the better you'll get.
And if you have any further questions regarding deer hunting, let us know in the comments section.