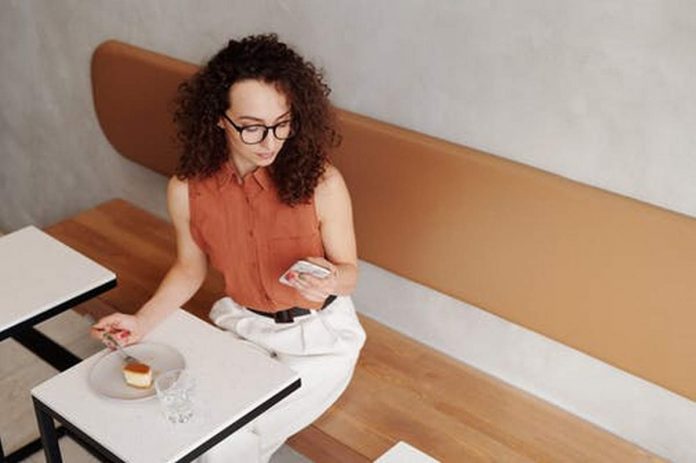 In today's world, the digital media is gaining ground for various reasons. Quick communication, high reliability, and better services are some of its advantages. But do you know that mobile phones are not the only ones making a massive contribution to the greater convenience of the digital media? The mobile apps play an equally important role in streamlining the workflow for businesses, facilitating the deliverables, and making it easy for customers to interact with their brand. So, do you think your mobile app is capable of doing all these things simultaneously? Is it decent enough to provide a great UI/UX to your end-users? If you are hesitating to say "Yes," you need to opt for app testing services by an excellent mobile testing company. 
Now you might ask, how they can help regarding your mobile application? To know the answer to this question, you must understand what mobile testing is first:
What is Mobile Testing?
A simple definition of mobile application testing couldn't be better than this – "It is a long and intricate process in which an app developed by software professionals for smartphones gets tested for its functionality, usability, and features". You can perform mobile application testing in two ways – manual and automated. You can choose the former or latter or both according to the requirements of your application testing. Some examples of cell-phone apps that a highly experienced mobile testing company usually inspects are:
1. E-commerce apps
2. Ticket booking apps
3. Live streaming apps
4. Social media apps 
5. News apps
With that over, now let's dive into the details of mobile application testing:
How well-known mobile testing companies test mobile apps?
1. Planning the test
The first thing you need to do is determine what you want to achieve through your app testing and what the potential constraints in the process are. 
2. Identifying testing types 
In the next stage, you will have to identify what type of testing you want to run for your smartphone application. 
3. Test case and script design 
At this point, you need to create a test case document for all the features and functionalities your mobile application has. 
4. Manual and automated testing 
Now that you have prepared the test and scripts, you are ready to perform manual and automated testing. 
5. Usability testing
It is one of the imperative phases where you need to check the user experience of your app to know how convenient it is to use or navigate. 
6. Performance testing 
By testing the performance of your mobile app, you can check whether it has any issue and is scalable or not. 
7. Functional testing 
Functional testing is all about inspecting the features of your mobile application, such as updates, login, installation, error messages, and other device-specific functions. 
8. Security testing 
Security testing of your app is as vital as UI/UX testing. Do you know why? It makes sure that your app user's data is secure and private. 
9. Device testing
It is the pre-last stage of the mobile app testing process where you will have to execute test cases and scripts on all previously identified and newer mobile phones. You can do this using cloud-based test frameworks or various physical devices. 
10. Control and summary 
This is the last step of the mobile testing task where you need to perform detailed and complete testing to remove minor defects from your mobile application if any.  
What to choose between manual and automated testing for your mobile app?
Manual testing involves human testing professionals inspecting the app for any issue that your users might come across while using it. Once they have found any bug or error in your application, they will fix it at the earliest and ensure your app runs smoothly. On the flip side, automated testing leverages various automation tools to examine an application by taking most tasks out of human hands. Remember both types of testing have separate advantages and disadvantages, so you need to utilize them in the best way possible. 
For example, though manual testing helps you make the most of human intuitiveness when it comes to discovering unexpected errors in apps, it could sometimes be an extremely time-consuming process. On the other side, though automated testing saves a massive amount of time and is suitable for repetitive tests, it could miss less obvious cases that manual testing might not. 
What are some mobile application testing essentials?
Since mobile app testing is a different process altogether compared to software and web testing, you need to consider a few specifics before proceeding with the test. Every mobile testing company factors them in before carrying out the app testing, so should you. 
1. Screen resolution 
2. Operating systems
3. Turning on/off GPS
4. Screen orientation (portrait, landscape)
5. Types of smartphone applications
6. Cell-phone manufacturers 
What are some of the top-tier mobile app testing tools?
1. For functionality testing
Appium, Robotium, Selendroid, Ranorex 
2. For usability testing 
Reflector, Loop, User Zoom 
3. For performance testing 
Apteligent, New Relic, NeoLoad 
4. For compatibility testing 
CrossBrowserTesting, Browsera, Litmus, Ghostlab, Rational ClearCase 
5. For security testing 
Retina CS Community, Google Nogotofail, OWASP Zed Attack Proxy, SQL Map, Veracode 
6. For mobile app interface testing 
Jubula, FitNesse, iMacros, Coded UI, Load UI
Concluding remarks 
We hope you learned many things in this content piece, be it, definition, process, or tools for mobile app testing. So, if you are looking for a professional testing partner that can examine your business app right away, talking to a state-of-the-art application testing firm in the USA would fit your bill.