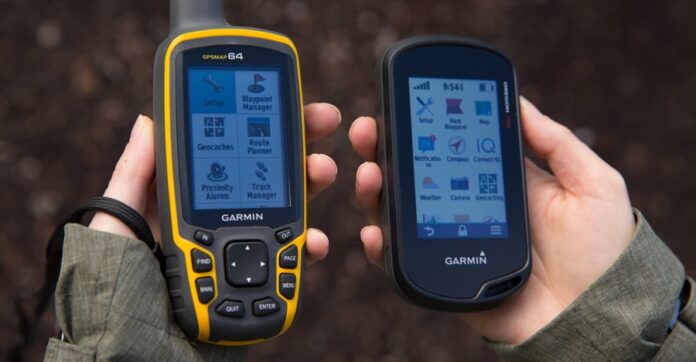 For hikers, trekkers, and other backcountry explorers, a handheld GPS receiver is one of the most valuable outdoor tools. Giving you vital information about where you have been, where you currently are, and where you would like to go, a hiking GPS makes navigation possible even when the landscape has no distinct features or the visibility is poor.
The type of GPS device you are using determines the navigation experience you end up having – for the best experience, you have to invest in the best device. Choosing a good GPS is often hard for new hikers. With the tips outlined in this guide, however, investing in the best hiking GPS should be possible.
Things to Consider When Purchasing a Hiking GPS
1.    Construction/Case
A good GPS device should feature a robust design and be made of materials that are capable of offering good abrasion and shock resistance. Furthermore, a good GPS device should be water-resistant so that you can enjoy perfect GPS navigation for hiking even when it is raining.
2.    Battery Life
The battery of a GPS device should last for at least 10 hours. This eliminates the need to change batteries too often.
A good device should have rechargeable batteries. On long backpacking trips, having a GPS device featuring a solar charger can be extremely useful.
3.    Display and Operating Method
For you to enjoy a good map overview, your GPS device should be equipped with at least a 2-inch display featuring a good resolution.
The majority of the modern GPS devices are equipped with touchscreen displays – these are not perfect, especially when hiking in cold weather since they are generally hard to use with the hiking gloves on. Also, touchscreens tend to eat up your battery more quickly. However, touchscreens make it easier and faster to operate GPS navigation for hiking.
If a GPS device does not have a touchscreen display, it will have buttons for you to use when operating it. The major disadvantage of using the buttoned GPS devices is that they have a bit longer response time due to their keypad input. However, their battery lasts longer and you can use them with the gloves on.
4.    Planning Software
It is a major advantage if the GPS device has a planning software – for Mac or PC – as the planning software makes it easier for the hiker to create waypoints and routes which can then be imported into his or her device. By the time you grab your hiking backpack, you will already have all the navigation information you need on your device.
The planning software also features advanced information about the routes created, including the ascent and distance. Some GPS brands use their software while others make use of third-party applications.
5.    Advanced Features
All handheld GPS models are capable of doing basic navigation. What you pick – and pay for – is largely dependent on which and how many of the features outlined below the unit has.
At Globo Surf we have noted that this exhaustive list of features and specs of GPS devices tends to be quite daunting for people who are new to purchasing GPS units. To simplify your decision, we have a whole article featuring high-quality GPS devices for every budget – you can read the article here https://www.globosurfer.com/best-hiking-gps/
A good GPS navigation for hiking will have some or all the following features:
Barometer/Altimeter
While all handheld GPS devices can determine the altitude based on the satellite data, a unit featuring an altimeter/barometer offers more accurate elevation details by also considering the barometric data. This feature also makes it possible for you to gauge the weather trends.
Electronic Compass
All GPS devices are capable of telling you what direction you are going while moving. If, however, you get a unit featuring an electronic compass, it will also tell you the direction you are facing when standing still. This is a big convenience as it allows you to plan your route and orient yourself at any rest stop.
Wireless Data Transfer
This feature makes it possible for your GPS device to communicate with other compatible GPS devices. This offers an easy and quick way to share data like routes, waypoints, and tracks with others.
Preloaded Maps
A GPS navigation for hiking has to have a map – this is why all GPS devices come with a simple base map. Some units, however, also include full-fledged topo maps.
Most units are also capable of accepting separately purchased maps that are either downloaded or provided on a microSD card. You should be able to manage the maps and plan the trips by connecting to your Mac or PC, then using the software the GPS maker provides.
Memory and Waypoint Totals
The more that your device has, the more navigation and map data you can store. Additionally, most GPS units allow you to expand the memory, usually via a microSD card.
Unless you are doing a thru-hike, almost every GPS device should have enough internal memory and waypoint capacity to store key location data and detailed maps for a single trip. Also, it is generally easy to delete unneeded waypoints and maps as you go to free up memory for another trip.
Geocaching Features
Most GPS units feature geocaching functions that make paperless geocaching possible. They also allow management of the found caches.
Note: You do not need to purchase a GPS receiver to enjoy geocaching – phone applications can work fine for this. If, however, you are already a geocacher and need a GPS unit for backcountry navigation, then geocaching features can come in handy.
Digital Camera
Offering comparable photo quality to the basic phone camera, it can also geotag the pictures so that you can see where on your map you snapped every shot.
Two-Way Radio
This feature makes unit-to-unit calls possible. You get to communicate with nearby friends in the backcountry, determine where other group members are, and you can also receive NOAA weather-radio forecasts. Radio-equipped hiking GPS devices are especially useful for the search-and-rescue teams.
Alarm
Most GPS units feature an alarm that lets you know when you have arrived back at your starting point. The alarm will also let you know when you move far off your saved path – this can help you avoid getting lost in the wilderness.
Positioning Technology
In addition to the GPS technology, some units do support GLONASS – which is an alternative to the GPS. Devices featuring both GLONASS and GPS support locate your position more precisely and faster.
Furthermore, these devices are capable of locating your position in difficult terrains such as dense woods and narrow valleys. However, it is worth noting that when you turn the GLONASS on, it tends to eat up your batter fast.
Some GPS devices have a feature known as WAAS, which stands for the Wide Angle Augmentation System. This feature helps smooth out errors, further improving the devices tracking accuracy. The feature makes use of a network of satellites and ground-based stations.
Will You Need a Hiking GPS If You Have a Smartphone?
This is one of the questions that hikers ask themselves. It is understandable considering that almost everyone today owns a smartphone and most smartphones come with inbuilt GPS. However, if you are thinking of donning your hiking shoes and embarking on a long-distance hike, a smartphone may not be your best navigation device.
For one, the majority of smartphones are not built for outdoor activity. Rain, tough terrain, drops, humidity, and other forms of wear and tear from the hiking trails may be enough to render your smartphone useless. GPS devices, on the other hand, are built to be rugged and withstand the outdoor elements.
Using a smartphone for navigation means that you will be constantly running multiple applications at the same time. This can quickly drain power from your device's battery. Before you know it, you will be exploring the wilderness using a map and your compass. Most GPS devices will have batteries capable of lasting for an extended period – also changing a battery on the GPS device is much easier.
Smartphones also require you to be connected to a data network for you to be able to load the map information. This is not always realistic when you are out in the bush, especially in remote locations.
Globo Surf Overview
Even if you have a good sense of direction, navigation often gets tough when you are exploring new areas in the backcountry. This is why having GPS navigation for hiking is extremely important.
A hiking GPS can serve as your pocket tour guide. It can help you determine your position if you get lost or record every step so that you can find your way back to where you initially came from.
The more features a GPS device has, the better navigation experience it will offer you once you are out in the backcountry. However, keep in mind that you do not need all the features outlined in this article for every trip – a GPS featuring the basic features you need for your trip should be ideal.