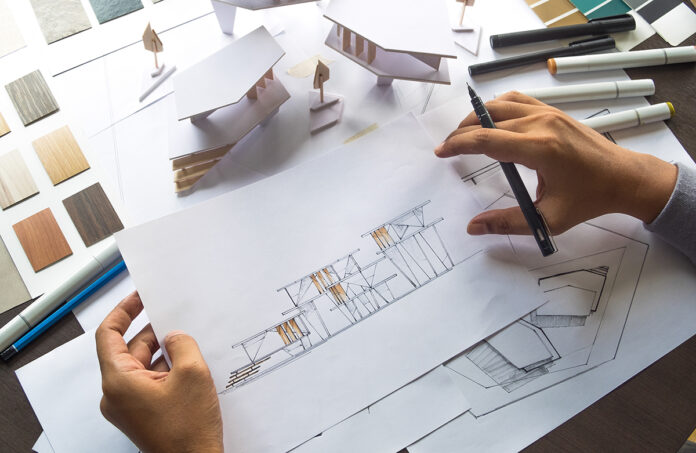 Giving your home that much-awaited remodels sounds exciting. Everyone tends to get bored seeing that same setting, same layout, or the old walls and floors. While it might not be possible to get your home renovated that often when you decide to give it that new look, you should go all in. After a recent renovation, you definitely won't be getting anything else done, at least for a couple of years, so it just makes sense to get everything done correctly.
Renovation requires a lot of resources; time, money, and patience, and when you decide to devote all of it to your home, you should get the best out of it. Hiring an experienced and reputed architectural firm would be a step in this direction because you don't want to spend all your money to get a design that just doesn't fit with what you had in mind. Getting the help of a professional allows you to get that expertise for your home to remodel and get that home of your dreams.
Here are the reasons why you should get an architecture firm for your home:
Getting a plan beforehand
Architectures present you with a plan consisting of your home's layout, the dimensions or designs you would want. This helps you get your preferences and ideas into the design and know what to expect after the renovation.
Having a plan beforehand and getting a professional opinion for your residential project helps avoid mismanagement of the design structure and ensure that the result does not look like something that is just forced together.
Budget estimation
A professional architecture firm would provide you with a proper budget allocation to different parts of your design and estimate the total budget requirement.
Handling the whole renovation project yourself would be overwhelming as it requires expertise to estimate the cost of every design element included in the project. Also, if you already have a set budget in your mind, the architects would help you get the design plan within your budget as well.
Better design
The significant benefit of an architectural firm would be the number of developers you would be getting. If you do it yourself, only you would be thinking about designing your home, but when multiple minds are working, that too professional, a better and efficient design is bound to surface.
Assistance with other workers
Most architectural firms have tie-ups or contacts with contractors, engineers, or other professionals you would need during the renovation project. Hiring through them would save time and effort in looking for professionals and getting a whole package in one deal.
Time constraint
You can allow a time frame for your architectural firm within which they will have to complete the work. This flexibility won't be available for you when doing the whole project yourself, and it is quite possible that it could take much more time than you anticipated.
Thus, if you're on a time crunch, you should consider hiring an architectural firm.
Getting the home of your dreams sounds exciting and fun, but along with it comes a considerable amount of work as well. If you want your home to be just like you imagined, hiring an architectural firm should be on your list.