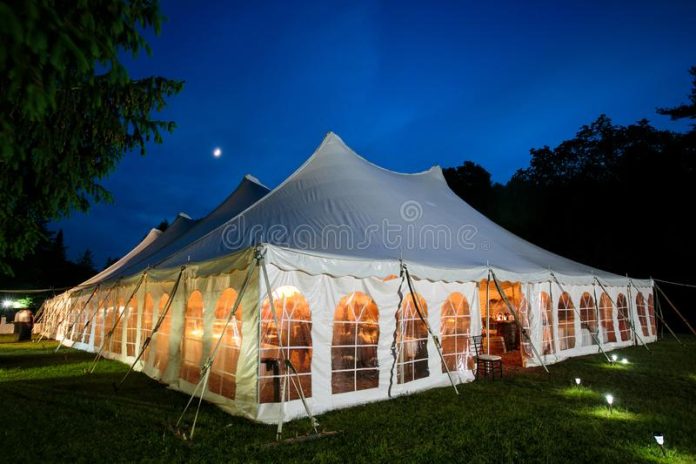 Choice of marquee and mounting location
It is very important to know the area you need. You have to know how to determine the most suitable size while renting marquees. To consult all the things with our adviser click here. We have collected all the major FAQs and their answers here. 
How much does a marquee cost to hire?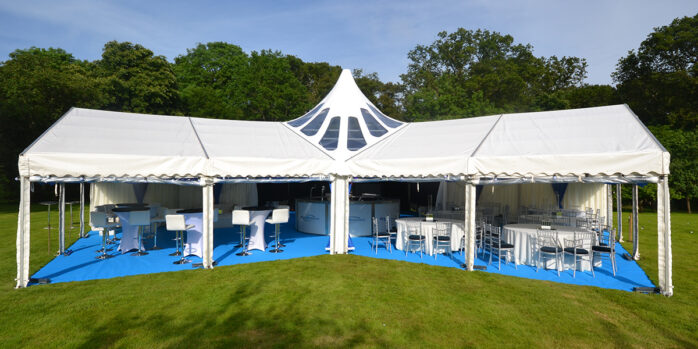 It is not easy to give a reliable figure without a detailed study of the project but in general, there is a budget of 10 to 25 € per person seated depending on whether you want a floor, a canopy, heating etc.
Is my garden big enough?
When you have determined the area needed and chosen the type of equipment you are thinking of renting, all you need to do is look for a flat area with no trees or obstacles. To set up the tents, we need to be able to move around. Remember to allow a margin of one meter more in all directions.
What are the delivery constraints?
Depending on the type of equipment, there are transport and weight constraints which oblige us to transport the equipment in heavy goods vehicles, it is therefore necessary to provide direct access to the site of the site adapted to the type of transport indicated on the estimate. 
Our trucks are somewhat high, so remember to look up to make sure there are no cables or branches blocking the way.
If it is not possible to directly access the place of assembly, either the material will be transported by hand or a forklift rental will be requested.
Is it possible to set up a marquee on sloping ground?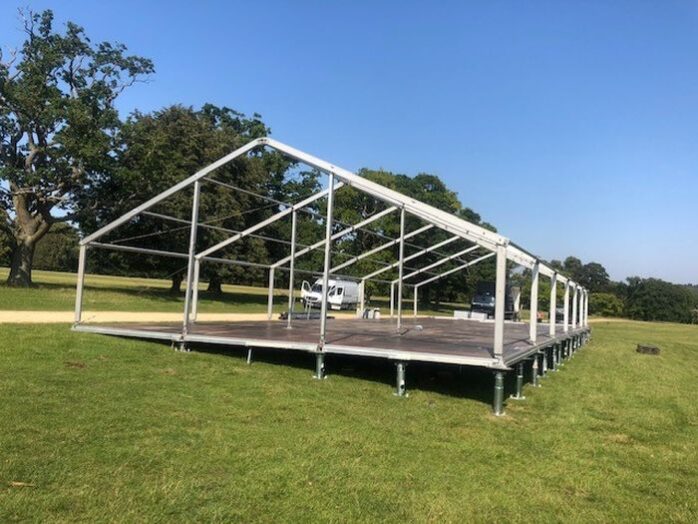 If you want to set up a marquee on slightly sloping ground, you should know that it is quite doable. In this case, the tables and chairs are placed directly on the ground and the marquee follows the slope.
It's more complicated when the ground has a big hole, a big bump or a step. Not all the tents are able to be pitched on uneven terrain. Folding tents or pagodas, on the other hand, are quite capable of handling this kind of situation.
If the slope is steep, it is mandatory to mount a floor on a self-supporting metal structure. The marquee is then mounted on the floor. This type of assembly is complex and represents an additional cost.
Is it possible to pitch a tent against a building?
Yes if it is possible to fix the tent correctly to the ground.
If you want to move from the building to the tent, pay attention to the fact that the reception tents do not have a gutter to collect rainwater coming down from the roof. If you want to have perfect air and water tightness, a specific junction will have to be made but it will necessarily require that we fix things on the facade.
Also pay attention to the height and direction of opening of the doors.