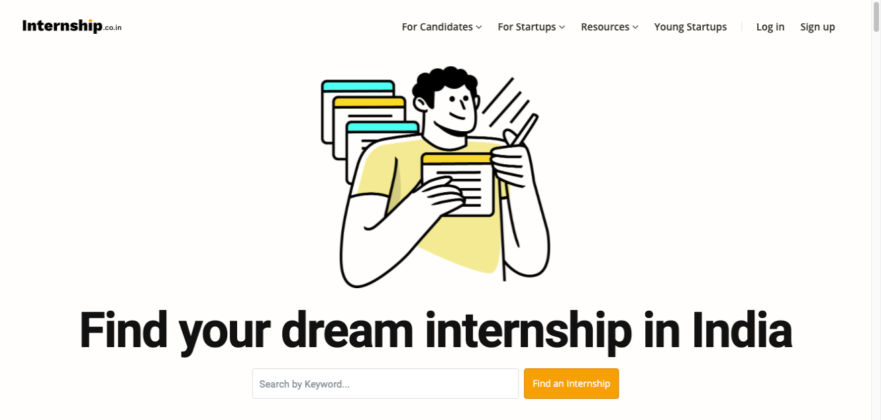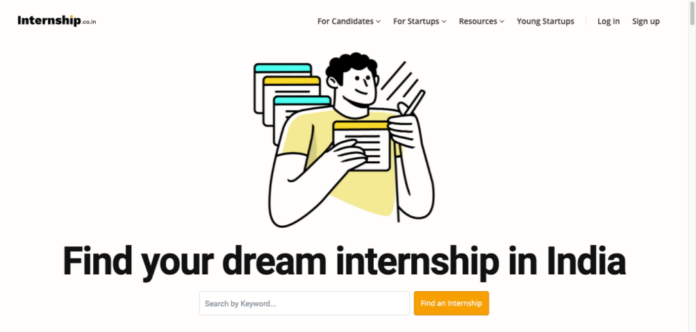 Takeaway: Finding a good internship can be a tedious task. From scrolling through various websites to customizing your resume according to every internship position, it can be a bit intimidating. 
Looking at the surge and demand for increasing internships in India, Internship.co.in will be launched to help the students find internships in the best Indian companies. The site will be covering all the needs of students, from blogs related to internships to its listings from renowned companies so that your resume can shine. Recruiters often look for the candidates having something extra. 
Internship.co.in- find the best internships here.
If you are someone who is finding quality internships and is tired of not finding the good ones on the several sites, come and join Internship.co.in.
From writing to app development, you will get access to it all. 
What else Internship.co.in has to offer? Look at these points below:
Internships from every category:

Whether you want to do writing or marketing, just set the filter accordingly, and get the desired results in a few seconds. We have hundreds of internships from each category so that you don't miss anything.

Internships from renowned companies:

From Ola, Swiggy, Oyo to TimesNext, get to work in internships in India's top companies and stand ahead of your peers.

Internships with reasonable stipend:

We make sure that the students get paid according to what they deserve. Earn a great amount of stipend and become financially independent at a young age.

Resume builder with 12 formats:

We don't just provide you with internships. We help you to get selected in one also. Customize your resume according to each internship by just adding your information, and our algorithm will do the work for you in a few seconds. You can additionally download it and use it somewhere else.
Get access to all these premium benefits for free. Join Internship.co.in now!
Why should you start indulging in internships from the college itself?
After getting an internship, you can easily switch your way to your professional career. Recruiters prefer candidates with live industry experience to highly qualified and experienced candidates. Why an internship is important: Taking internship programs will give you the confidence to deal with your professional negotiations and entry levels easily. Being a young professional, participating in vocational training programs will help you lay a solid foundation for professional careers. 
Completing the training will bring you great benefits to your career. When you get more valuable information from employers, it's as easy as that.
In addition to previous experience, recruiters must spend time and resources training from the outset. Instead, they like to select people who can be potential customers and who work in the past. Put yourself in their shoes, and who will you choose? One who has degrees or has good experience in the industry?