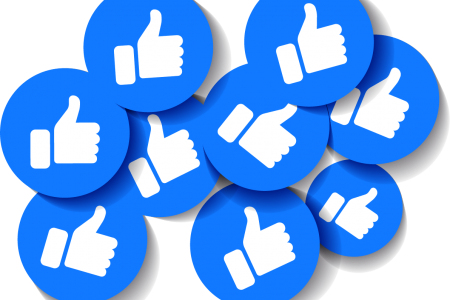 Facebook is becoming more business oriented by the day, but that doesn't mean that you still can't use the platform for personal reasons. Of course you can still use Facebook to send messages to your friends and to create connections. However, that is not all you can use this powerful social media platform for. You can use it to accomplish many business-related tasks, especially on the marketing and branding side. Today, many businesses are using the platform to reach as many people within their target audience as possible. Businesses use Facebook to grow their audiences and this has sometimes made them to engage in some questionable activities such as buying likes on the platform. Many brands today buy Facebook likes to make themselves to look more legitimate.
If you intend to use Facebook to grow your business, it only makes sense that you understand some of the facts and statistics that are associated with the platform. Even though the platform started out very small and with only a small audience, it currently has over 2.7 billion active users. This makes it a very important social media network for small businesses. When you use Facebook for business page, you can have access to important information about your services, products, and business in general. You also get to connect with a huge number of customers from all over the world.

When you create and use Facebook for Business page, you are advised to include your contact details and any other relevant piece of information about your business. For instance, you should indicate where your business is located, what products or service you deal in, your working hours, and whether you ship to customers or not among others. You should use the page to create as much engagement as you can because every engagement you generate creates awareness for your business.
I have talked about a Facebook page a lot and if you don't know what this is, you might be wondering what the heck I'm talking about. A Facebook page is actually a web page that you can build within the Facebook platform for your business. Companies build these web pages to increase their presence on the internet. This page allows companies to send and receive messages, get likes, comments, notifications, and even share posts.
There are so many businesses that have business pages on the platform and that can be a problem for businesses that are just getting started with brand new accounts. New business owners will need to put in extra work and effort in order for their business pages to stand out from the rest. However, the benefits that such effort brings to your business makes it is totally worth it. When you have as business page, you are able to list your contact information, operating hours, and business address among others. People can use your page to know these details so that they know when to contact you and when not to. They also get to know the location of your business so that they can visit and make a purchase or inquire about something.