Buying a gift for a guy can be a tricky process when compared to buying one for a girl. However, there is nothing better than a gift to make someone feel special and happy. This Christmas may be the best occasion to give a unique gift to a man from the below list.
Commonly, people say that the thought is what matters when it comes to a gift. However, if a gift is not beneficial, it might not be cherished by a person. So, we look at some gifts you can use which are both unique and practical at the same time for a man.
16 Best Unique Christmas Gifts For Men
You can click here to find some of the best Christmas gifts for men.
Back Shoulder and Neck Massager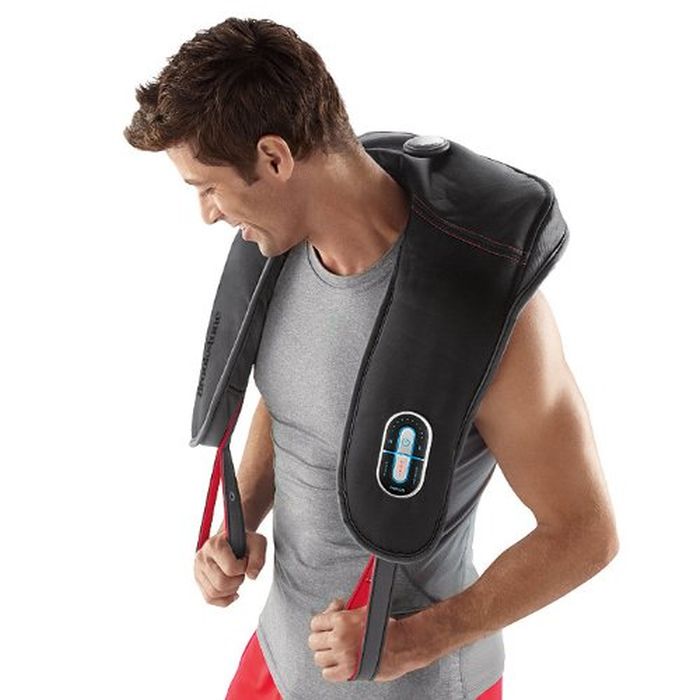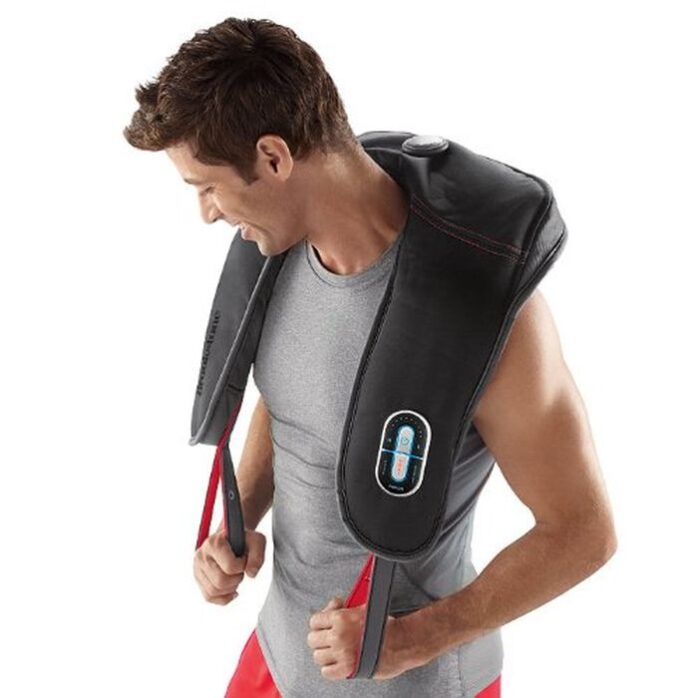 The COVID pandemic has limited most of us to work from home. With all the stress of work, shoulder and neck pain is common among men. An ideal gift can be a back shoulder and neck massager that he can use at the end of the day's work.
Sonic Handheld Percussion Massage Gun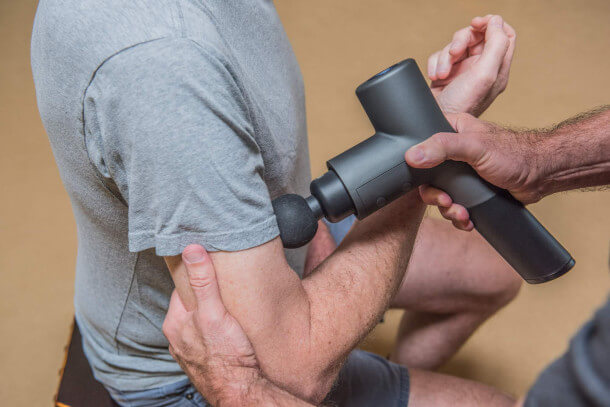 If you think he requires more than a neck or shoulder massage, this one will be an ideal option. With different attachments in the gun, he can massage specific parts of his body like calves, hamstrings, and shoulders. It also has different intensity levels or speeds. He would be able to pinpoint and massage specific areas of his body.
Wood Phone Docking Station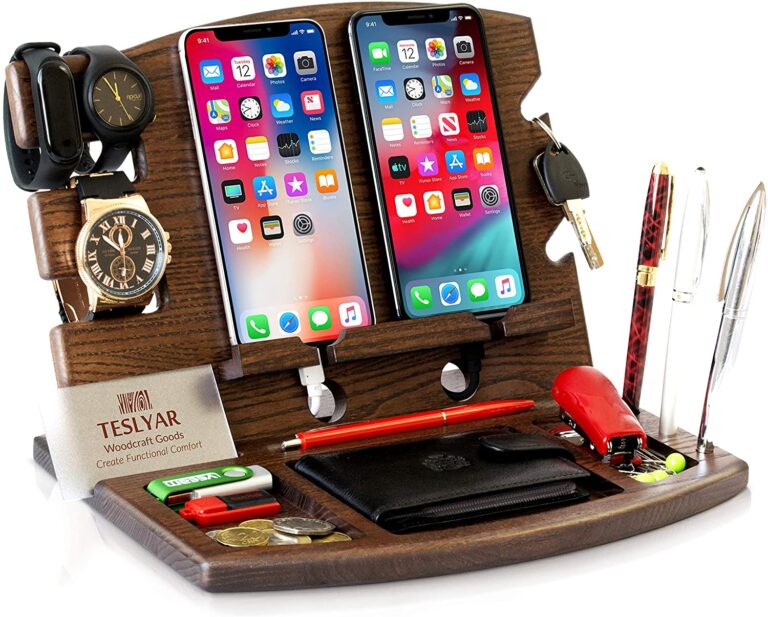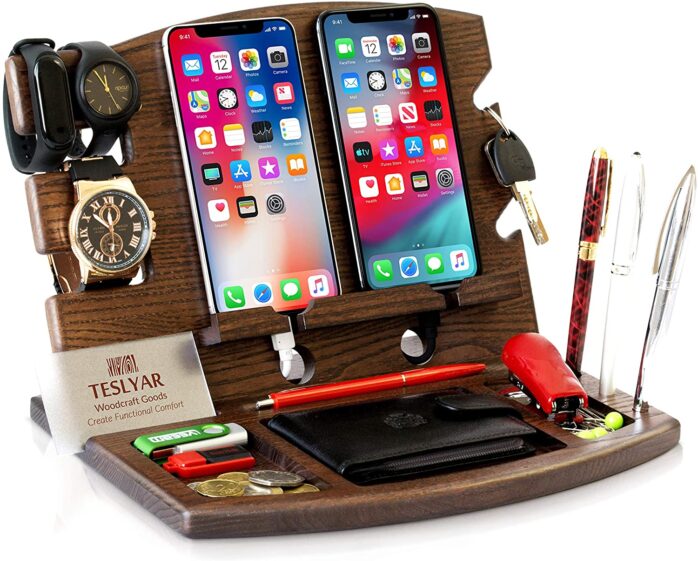 No more wasting time looking for misplaced wallets, keys, and other things. Having a compact and beneficial phone docking station can help him to keep his belongings organized. The phone can also be connected to a charger while docked on this station.
Credit Card Holder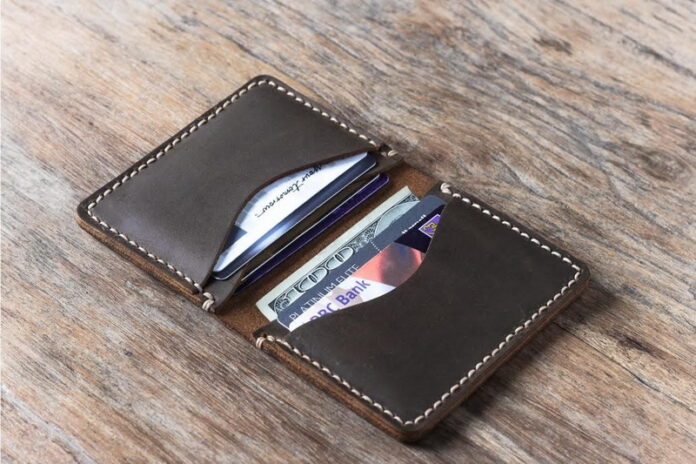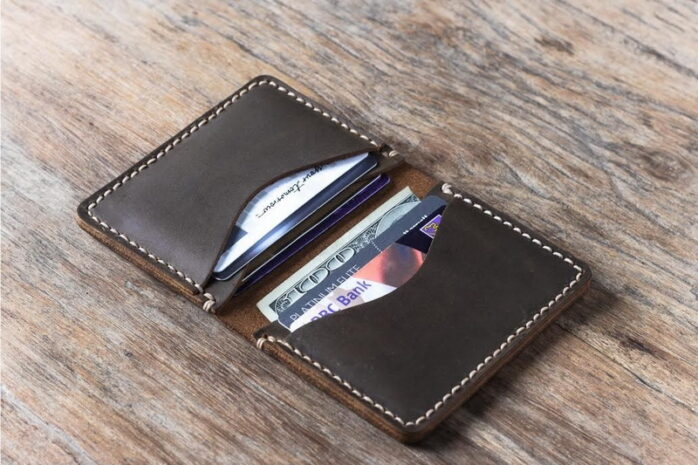 These days we use more plastic money than real currency. Effectively a man always carries multiple cards with him. Gifting a decent credit card holder can be a practical item for him. If you want, you can also add a slim tool that can be kept in the credit cardholder. This tool is sturdy and can be used as a screwdriver, bottle opener, ruler, saw, and more.
Beer Subscription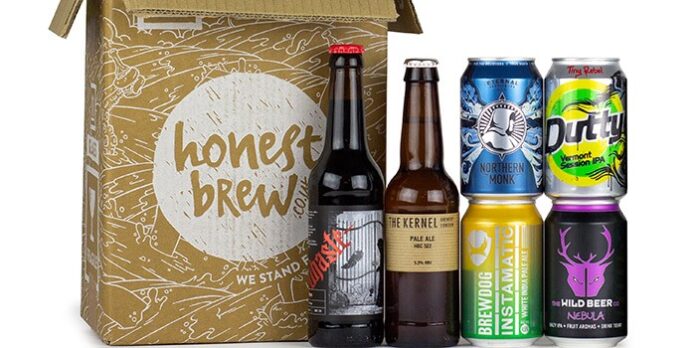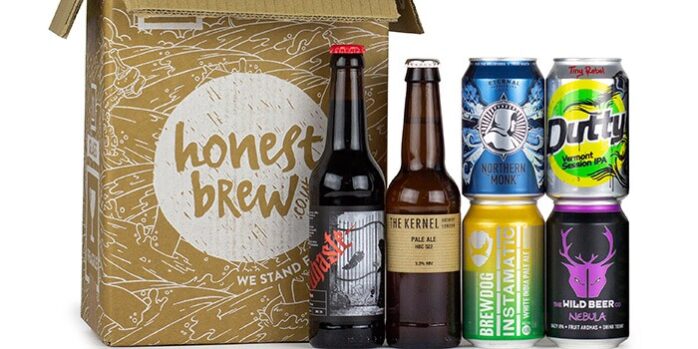 While some may not agree that this is a good gift, you can never keep a man away from his drink. Giving him a beer subscription to select his favorite beers and get them delivered can be a thoughtful gift. Depending on your budget, you can choose monthly, bimonthly, quarterly, half-yearly, or annual subscriptions.
Portable Campfire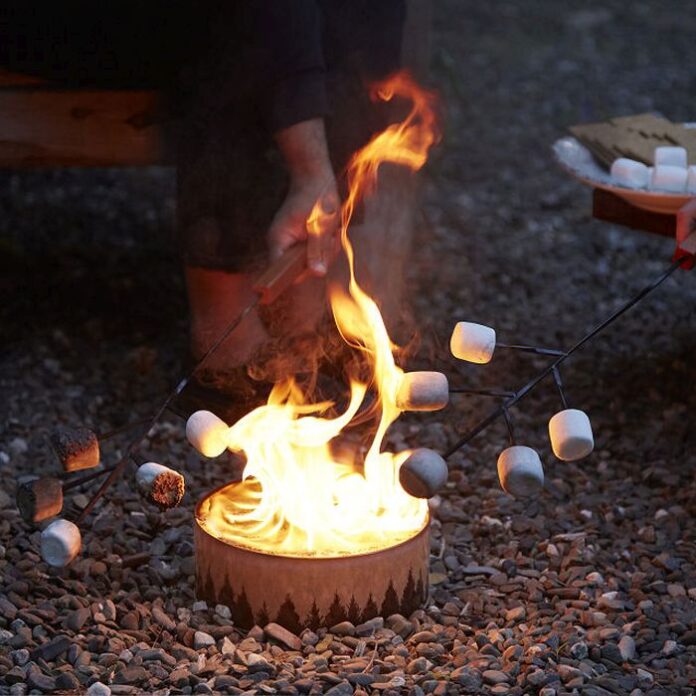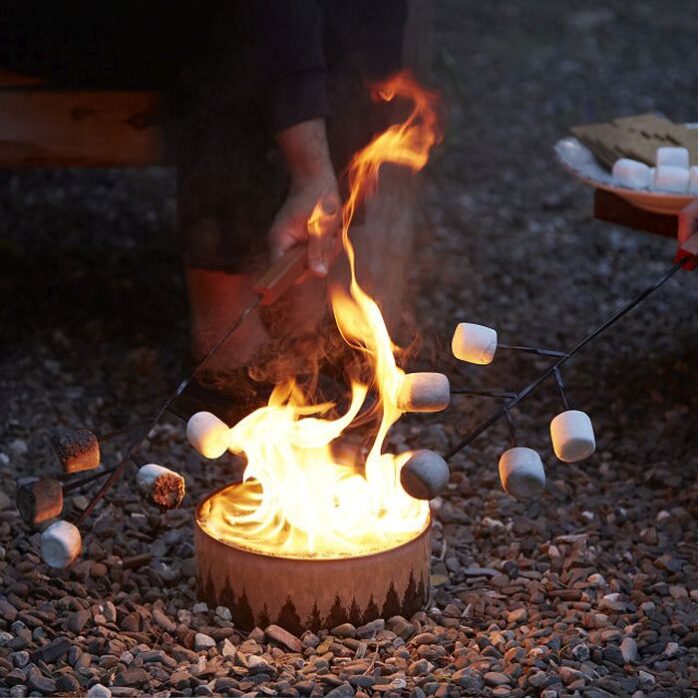 Hanging out with friends on a cold night is something most men do. Building a campfire is often done manually with some effort while camping. Portable campfire equipment can get his camping started in little time. It would be a gift that any man would appreciate.
Sleep Aid Device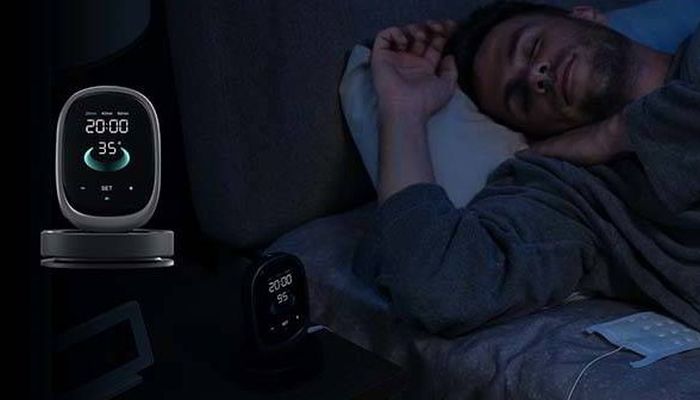 If you are worried that your man finds it difficult to fall asleep, this gadget can be the one for him. Within as little as 8 minutes, he would begin sleeping like a baby with this gadget. It works with the touch of a button without any specific gimmicks required.
Indoor Electric Non-Stick Grill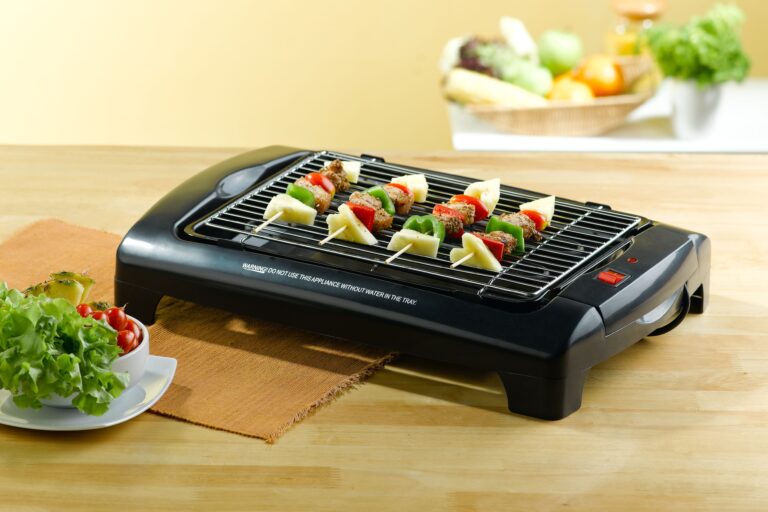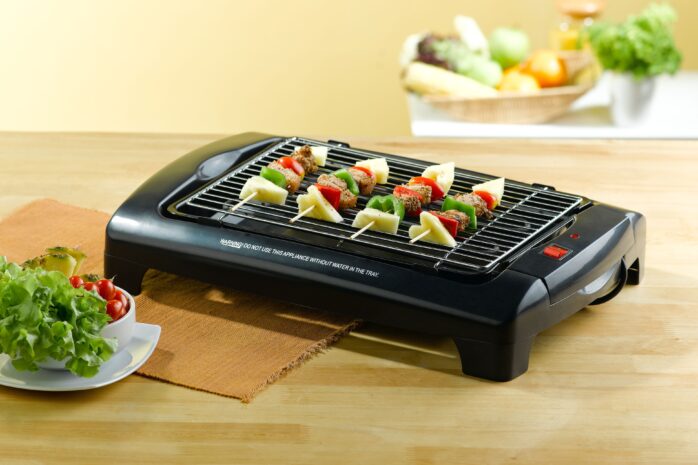 Camping outdoors may always not be an ideal option considering weather conditions. If you think he might miss those grill sessions outdoors, you can pick this gift. An indoor electric non-stick grill would ensure that there is no leftover mess after the party is over.
Whiskey Stones Gift Set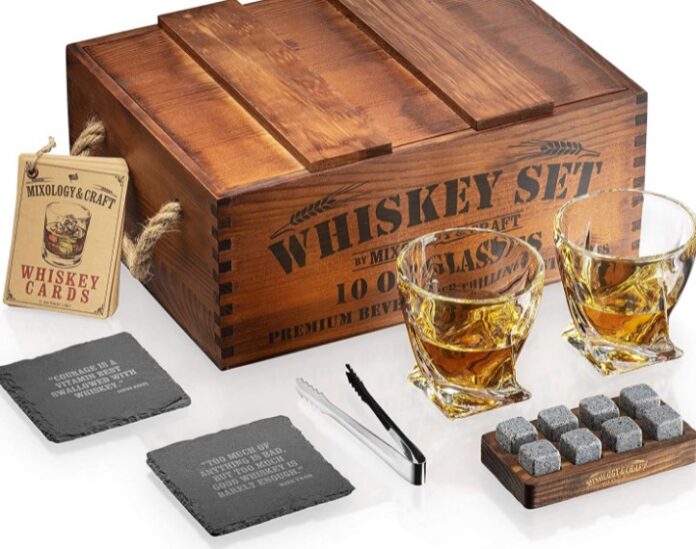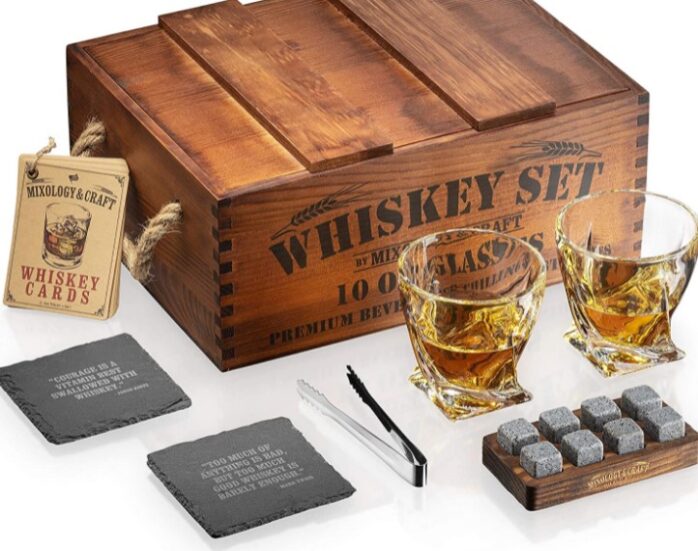 This one is for the whiskey lovers who are out there. With these stones that do not melt, you can bet that he would enjoy the real taste of the whiskey till the last drop. It can become part of his bar at home and will make a unique gift for sure.
Magnetic Strips for Beverage Bottles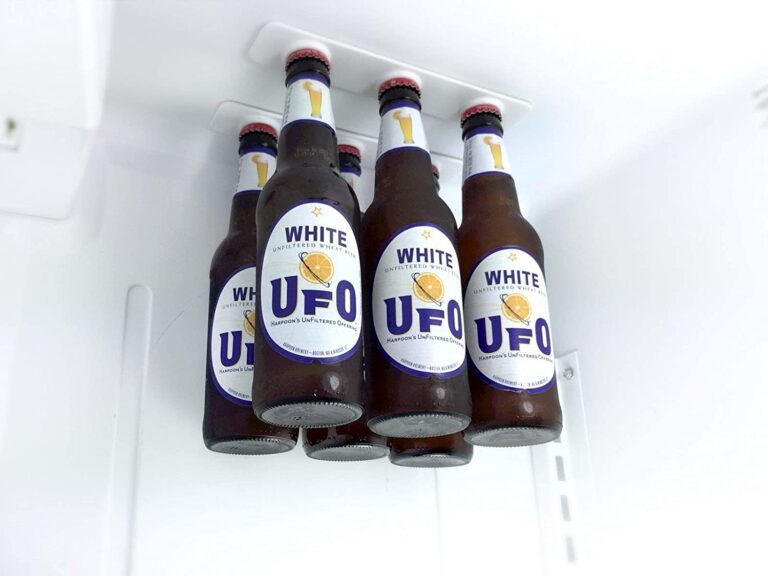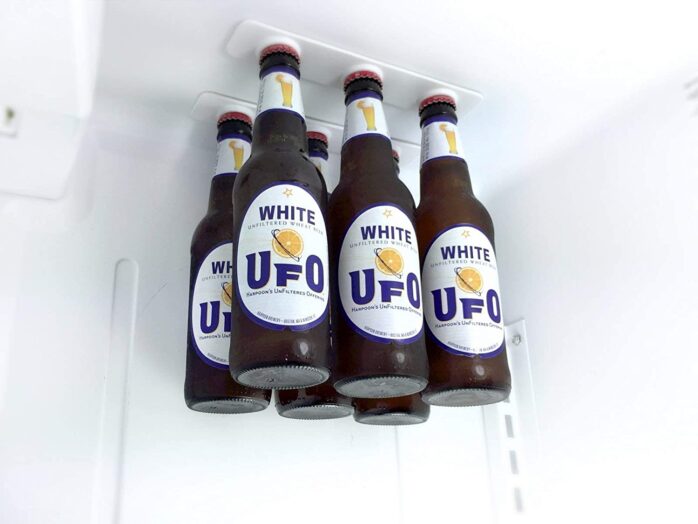 Here is another gift for men who love beer. These strips made out of neodymium have strong magnets that can be stuck to his fridge and clear space at the same time. He can easily use this for a six-pack that can be kept cold and to his liking at all times.
Personalized Socks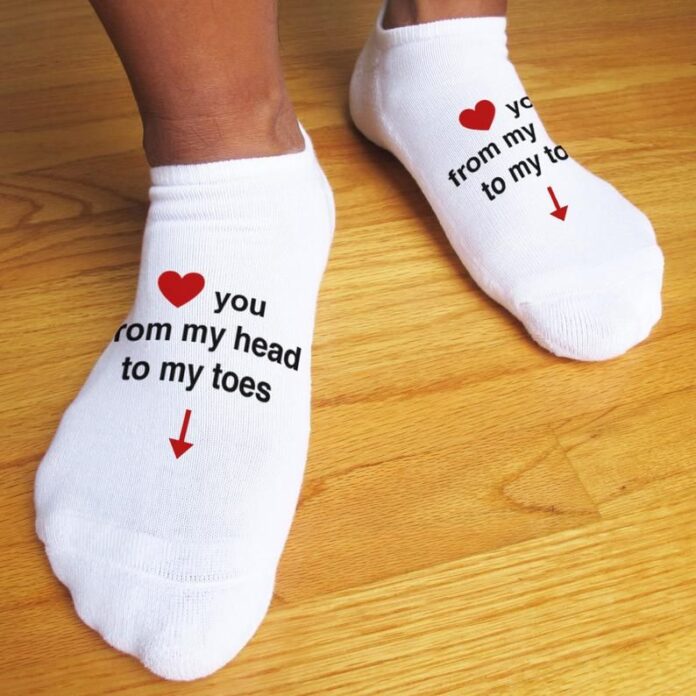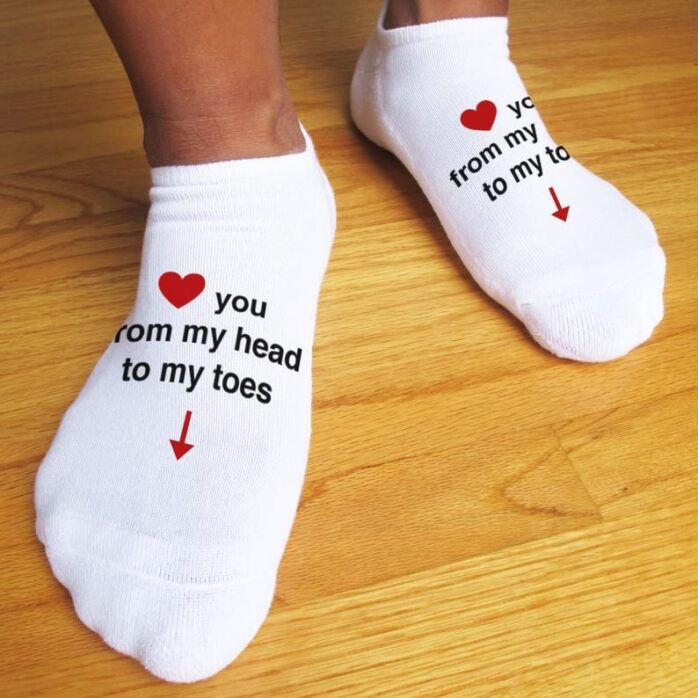 You can get him a pack of 5 pairs which would last an entire week. Moreover, personalized socks are something that would make him feel special every time he wears them. Many online stores offer these types of goods.
All-Weather Travel Laptop Backpack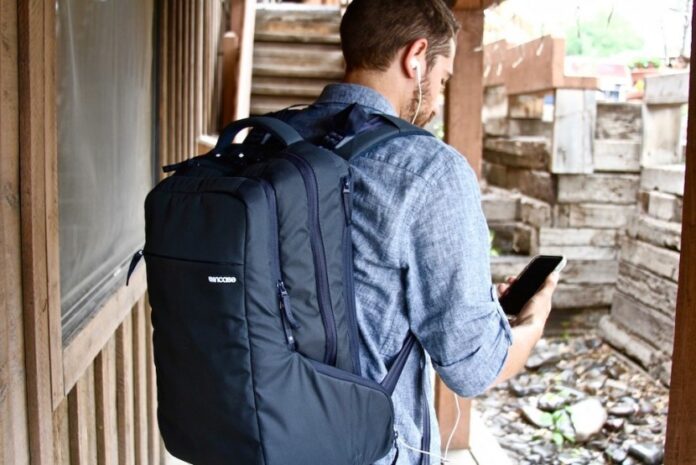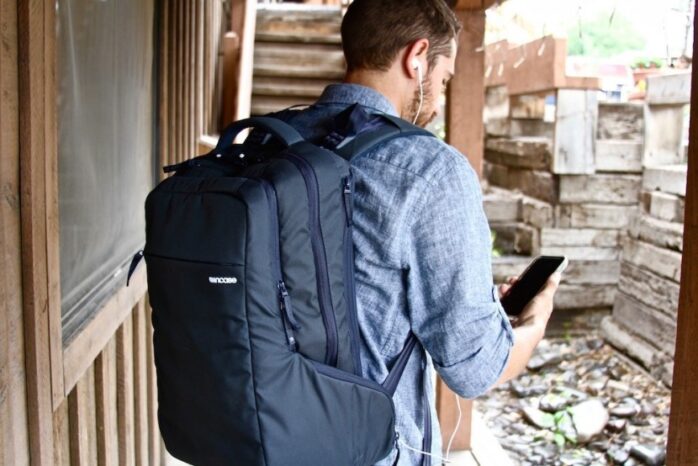 These days men do not travel without their laptops and a set of gadgets irrelevant to the places they go to. A good multipurpose all-weather laptop bag can be an ideal gift if he is a gadget person. These bags can fit all his belongings in one place to avoid losing them.
Weighted Blanket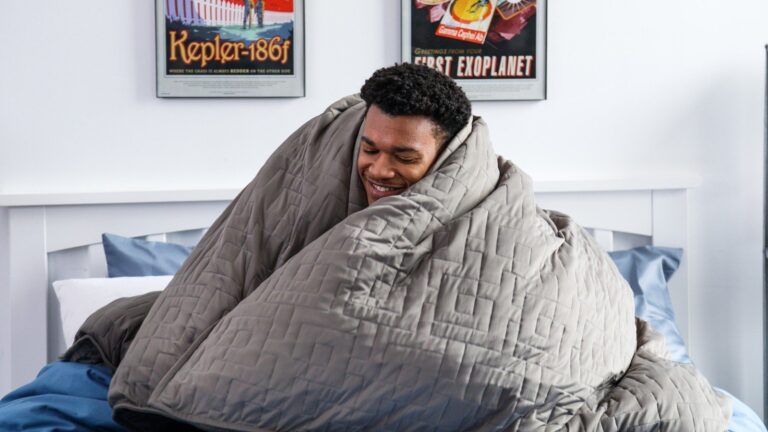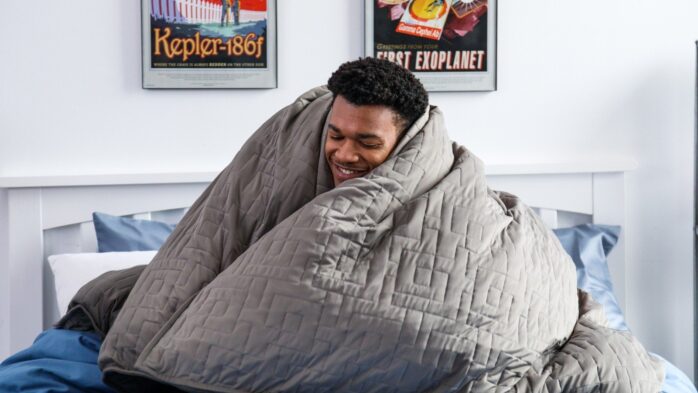 Yet another stress reliever that allows a man to sleep well. The weighted blanket can be anywhere around 12 – 30 pounds in weight based on the requirements. The better part is that you can choose the dimensions like height, width, and color of the blanket to personalize it.
Personalized AirPods Case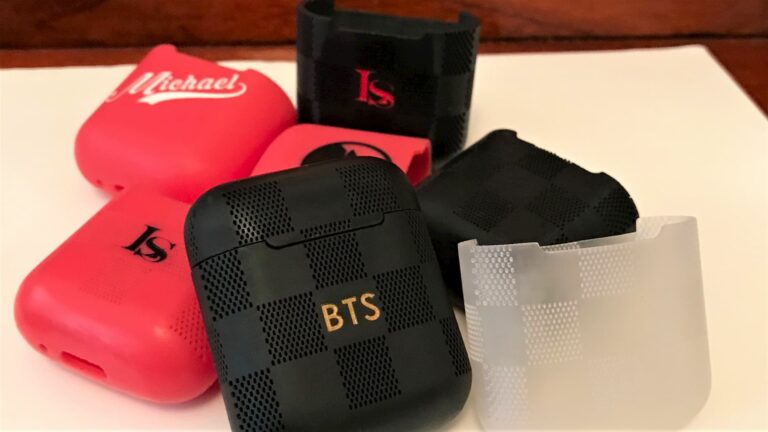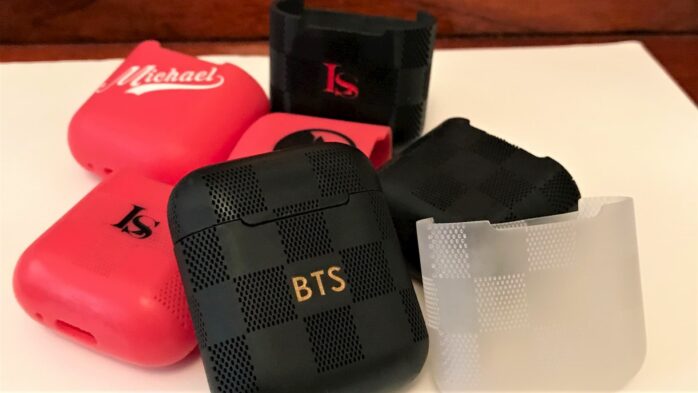 If he is an iPhone and AirPods user, this one can be just for him. Having your or his name engraved on these cases are a reality. You can also personalize it with the material of your choice. It can be leather or his favorite sports picture or logo.
Self-Empty Base Robot Vacuum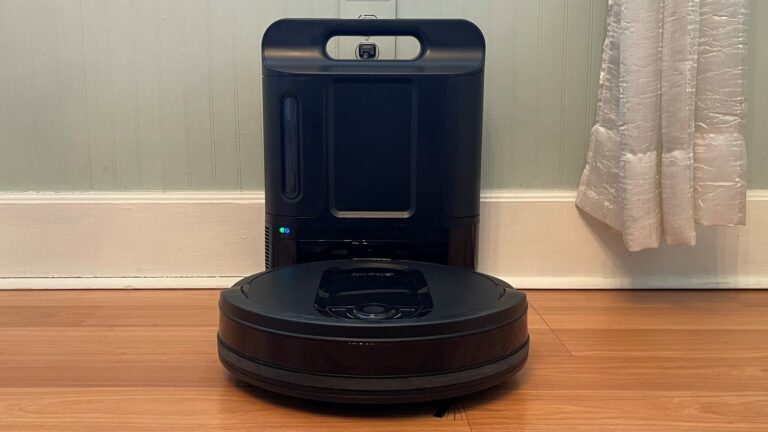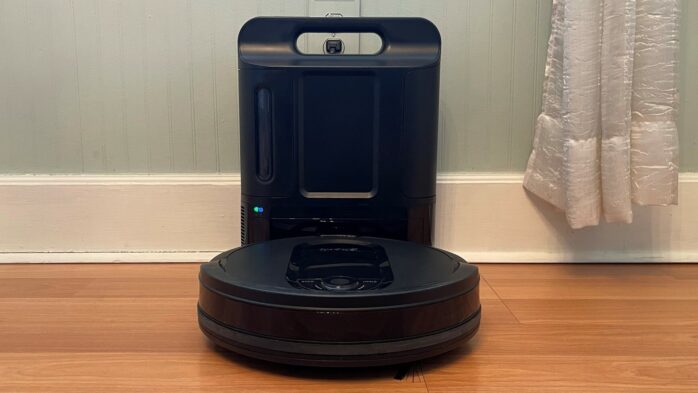 Cleaning and men do not go hand-in-hand, and no woman likes it. So, getting him this as a gift would allow him to get his room cleaned up without breaking a sweat. He does not even need to empty the vacuum as it does everything by itself.
Personalized Mobile Case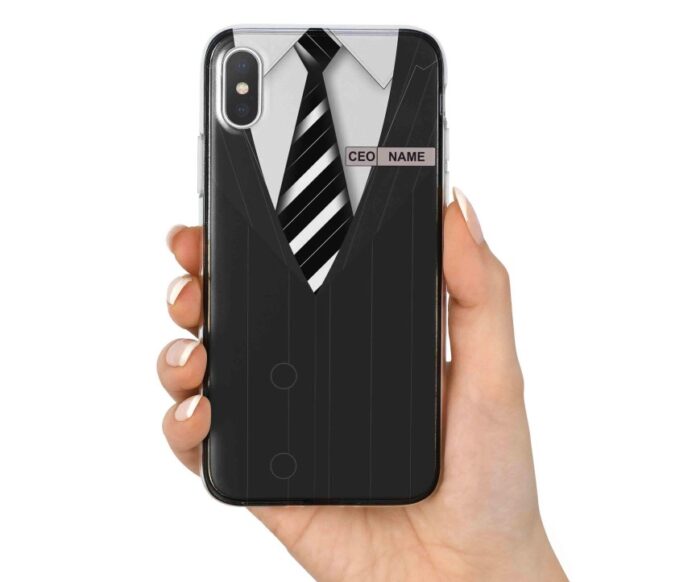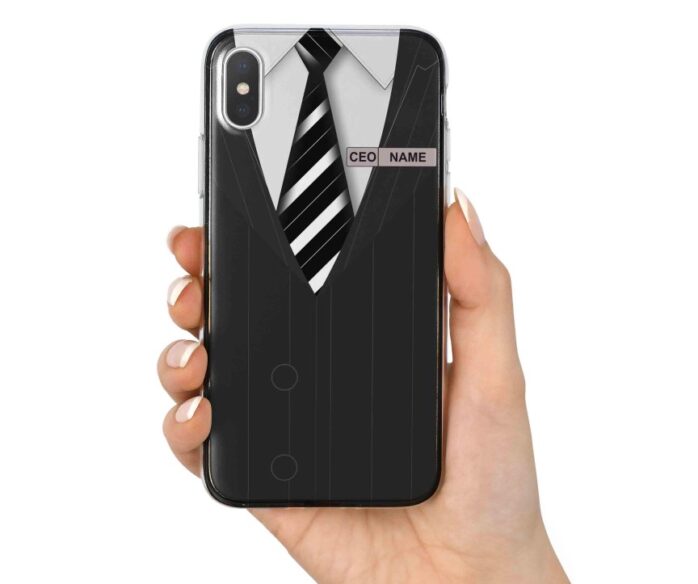 A personalized mobile case with embedded pictures or art of his liking can be a great gift. It is something he would end up using daily and one that is unique by all means too. You can find websites that offer cases for different models of phones.
Conclusion
With these gift ideas, you can always buy something useful and a unique gift for men. These are also some of the things he would cherish and use at all times. Moreover, he would appreciate your love and effort to get him something thoughtful.