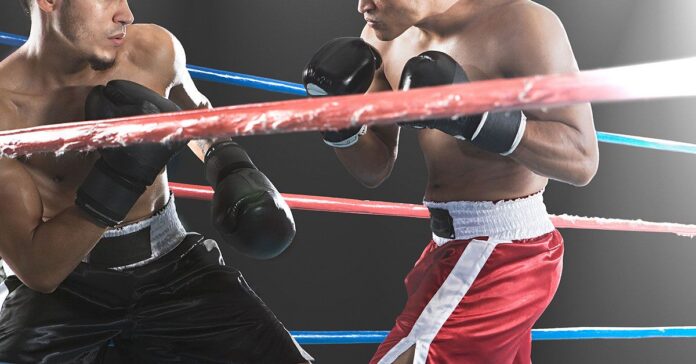 Boxing is known and loved by millions of us around the world, but finding the best way to place bets, and get even more involved in this ecstatic sport can be a little trick. In today's article, we take a look at how you can place bets on boxing and understand the basics of the betting lines you may experience.
What is Boxing Betting?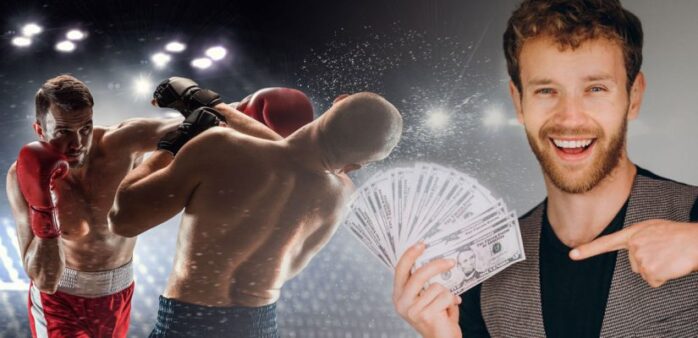 We all know what boxing is, the action-packed fist fighting sport that is known and loved around the world by millions of people – but when you place bets on this sport, it's known as boxing betting. Boxing betting lines are a little different to your typical sport and usually revolve around an overall winner, how the bout is decided as well as the rounds specifically. We will look into this in a little more detail going below.
What are the Basics of Boxing Betting?
There are a few items of boxing that you should look at when placing bets on the sport. These are mostly around the betting lines you can use when placing bets on boxing. Let's take a look at some of them;
Winner
The most common, and in some cases the only line you'll be able to place a bet on is the winner of the bout. This means, when you place the bet – the winner of the bout either through TKO or through a decision (the judgest scorecards), you're bet will only cover the winner, and or a tie if you bet on a tie.
Fight Outcome
The fight outcome is slightly different to the winner of the fight but is typically the same line where the fight outcome will either be a winner (doesn't matter which winner) or a tie. These markets are also typically larger as they may have double-chance lines, meaning you can place a bet on a specific fighter, or a tie.
How will the Fight End
How the fight will end is another line you can place a bet on, this is typically in three fashions of TKO (technical knockout), going the distance (meaning all the rounds are fought and it needs to go to the score cards), or stoppage (where the referee needs to step in to stop the fight). These lines are the most common, however, depending on the type of fight there may be a few other options.
When will the Fight End
The fight will end in some kind, however, when will this happen? Most commonly, you can place a bet on the round, the time within a round, or just a rough estimate of rounds (i.e round 1 – 3). This line is usually the biggest as there are multiple options to choose from.
Fight to go the Distance
A separate betting line to the fight ending is if the fight will go the distance. This is a simple "Yes" or "No" betting line. Will the fight go through all the rounds without any TKOs or stoppages? This is a very common betting line and can often net a tidy profit if you know how long the fight will go on.
Total Hits (Uncommon)
A recently added betting line to many sportsbooks is the total hits for a specific fighter, or in the match overall. Similarly to "Corners" in a football/soccer match, or "Points" in tennis – the hits in a boxing match can vary but is usually quite high, and is another betting option you can use to garner some excitement in the match as well as some tidy profits.
How do you bet on Boxing?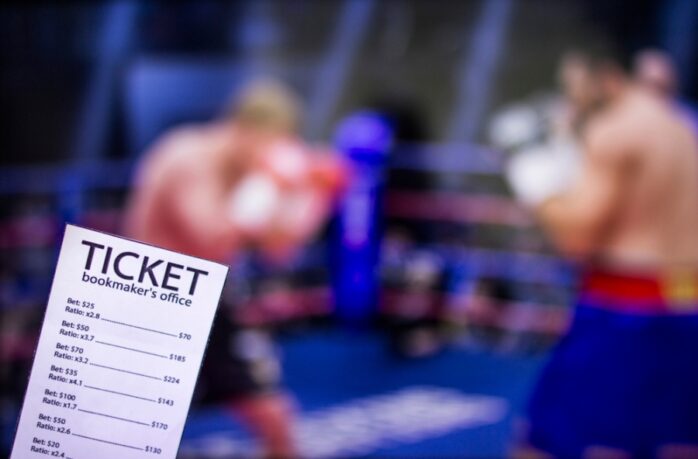 When looking to place bets on boxing matches, there are a few places you can do it – but most commonly you should look for a sportsbook that works well for you. Some are listed below such as Skybet, Casumo, WilliamHill or Stake that will give you enhanced odds, as well as promotions and the best lines to place bets on.
Want to find out more? Find out how to bet on boxing events today here!
What are the best places to bet on Boxing?
Boxing is a very common sport to place bets on, with most fights having a few cards – meaning one night's worth of entertainment can be very enjoyable, and very lucrative should your bets come off.
Some sportsbooks like Sky Bet and WilliamHill are very common sponsors to fighting events, specifically boxing. If you want to branch out your fighting experiences, using a sportsbook that is the main partner for boxing events (such as Stake for MMA) could be a great help as there are often promotions should your bet win, or lose.
These sportsbooks are perfect for placing bets on boxing matches, and will not only let you place your bets but may even allow you to watch the fight free of charge, so long as you have a bet placed on it, making your betting experience much more enjoyable.
Tips to Win on Boxing Bets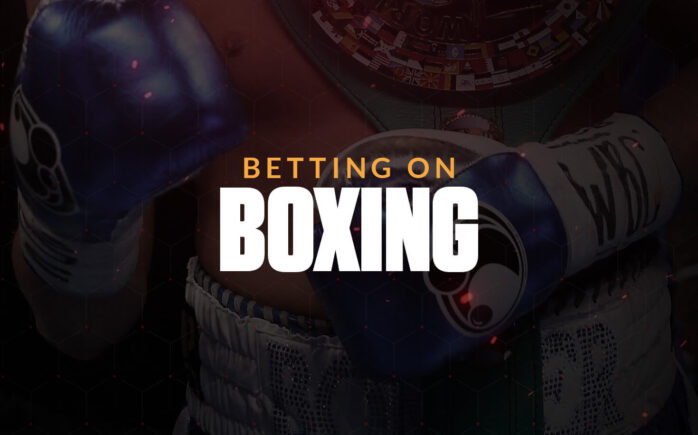 When placing bets on boxing matches, you should do a little bit of research into the competitors and the bout's meaning. For example, the two fighters, and the meaning of the fight (i.e is this fight for a title) should be investigated to give you a head start in the match, and against the odds should that happen.
Placing bets on an overall winner is typically the safest bet you can make, as regardless of the outcome – there has to be a winner. This may be through TKO (Technical Knock Out) or scoring from the judge's cards. In some rare circumstances, there may be a tie but this is quite uncommon for professional fights.
If you're feeling lucky or appear to have more knowledge than the sportsbook you're placing your bets on, you may be able to predict the round someone is TKO'd, or if the bout will go all the way to the scoring cards. These are all betting lines that you can utilise to ensure your money goes a long way, helping you win and making the fights much more enjoyable, and gripping to watch.
Conclusion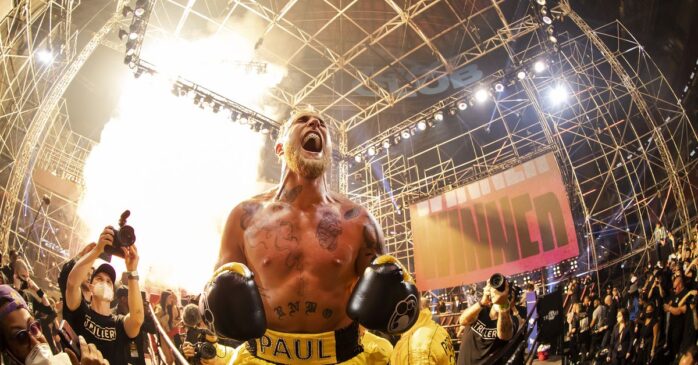 Overall, placing bets on boxing matches does not only make your watching experience that much more enjoyable and gripping, but also allows you to make some money watching this amazing sport. We hope this guide has helped you understand the basics of betting on boxing matches, and wish you the best of luck with your betting experience!