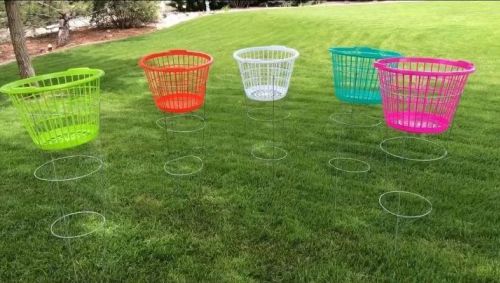 Want to enjoy your upcoming summer vacation with your family and friends? Then with other options available, outdoor backyard games are here to enable you with some more realistic gameplay and fun time. Especially if you have children, it is a must-have option for you.
But all the backyard games are not convenient for the family. We have to deal with the budget and the backyard area available also. With all the things in mind, we come up with the 3 best outdoor backyard games for your family and friends. We hope you like our collection.
Before going to the main discussion, let's discuss – what is backyard games?
Backyard Games
Generally, the games and sports that are played in the backyard of the home are called backyard games. Backyard games, despite being outdoor games, are different in many ways. For instance, most outdoor games need a more substantial area, but it require less space.
3 Best Outdoor Backyard Games
Badminton:
Who would not know about badminton? Everyone does. It was invented in 1860 and getting popular day by day. When we first approached for this writing, the first game popped out to our mind is badminton.
It is mainly an outdoor game which is played nationally and internationally all over the world – such as the Olympic Games. It is also a popular backyard game that needs moderate space and only a few things to play.
A Badminton set includes:
Badminton net
2 poles
Rackets (Minimum 2)
Shuttlecocks
Playing court
Chert to make the line of the court
It needs a minimum of 2 players and a maximum 4 players to play the game. A rectangular court is used to play where there is a divider with a net. If you do not intend to make a professional purchase, it does not cost much to play this.
N.B- Please try to use quality shuttlecocks so that it can last for long.
Croquet Game:
Croquet is mainly an outdoor game, but at present, the game is trendy among youngsters as a backyard game. The whole family can play this game with each other, and especially, children love this game wholeheartedly.
It is an ancient game that was invented in the 17th century. The next couple of development made this the game stand as today it is played. It is played in grassy filed mainly, but you can enjoy the thrill of the game in your backyard as well.
Croquet set is a must to play this game. The set includes-
4 to 6 colored wooden mallets
4 to 6 colored croquet balls
Two colored wooden stakes and
9 all-weather wickets
It is played between two, four, or six players. So, from a small family to a large family, all can enjoy the game.
At first glance, one may consider that it is a costly game. But this is wrong. A croquet set is not pricey and can be used for years. Hence, in the long run, it is incredibly reasonable. We can refer some of best croquet set reviews – link.
Outdoor Word Games:
It is undoubtedly one of the most trendy backyard games. The outdoor word game is a word creation game. Moreover, it gives children an adequate learning opportunity and develops their brains and mind. So, what would you need to play this game?
If you have a small family, 100 small square boards of different letters should be enough. And a bigger family will need more boards for the letter. Now the question comes on how to play this?
With a different letter, you need to make different words and earn points.
The bigger the words, the more the points. In brief, the number of letters will define the number of points.
After a certain period, the game will be over. The gamer with the maximum points will win the game.
You can buy the letter boards from the market or can make it on your own with the help of your family members. Furthermore, it is a budget-friendly game and needs little space to play.
N.B – Please take a dictionary before playing the game. This will help you to avoid getting involved in an unnecessary quarrel.
Final Words:
In the upcoming summer holiday, you should try these backyard games and let us know the fun you are getting. And if you have any ideas and stories about summer vacation and outdoor backyard games, you can also tell us your experience about it. We will be delighted to hear from you.