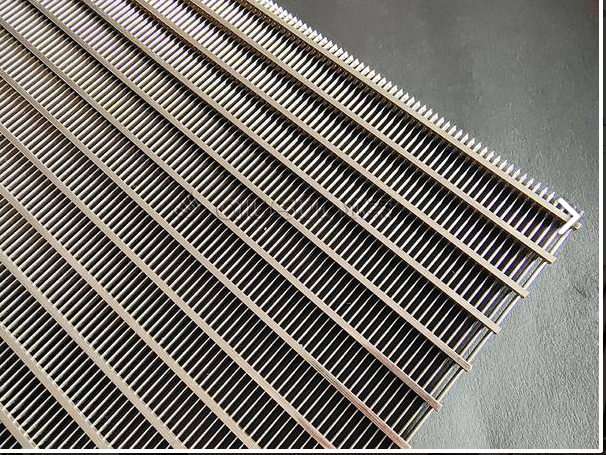 We always go to small shops to purchase wedge wire screens normally, but what about when we are planning to make a huge purchase. When you plan for big purchases, you will be looking at many certain things before finalizing the purchase order.
A bulk order is placed only when you need them for multiple purposes. So why not contact the manufacturer directly and get the benefits of establishing a bulk order. This will help you get all kinds of screens and that too with a reasonable price compared to buying from different places.
Various Shapes:
Wedge wires can be molded into different shapes, and wedge wire screens can be available in different shapes. Manufacturers can directly supply you with all kinds of shapes that can be used for other purposes and applications.
These different wedge wire screens are wedge wire screen tube, wedge wire screen panel, wedge wire nozzles, wedge wire lateral assemblies, and wedge wire sieve bends. There are some other unique shapes for essential applications, and these can be customized by placing specific orders.
Different Applications:
Wedge wire screens have a wide range of uses in a variety of industries. They are suitable for use as vibrating screen panels, flooring, and decorative materials.
Filtering, screening, and sizing are standard in mine, coal, chemical, food, and water treatment applications.
Wedge wire screens come in various shapes and sizes to fit multiple machines, including carbon filters, desulfurizes, molecular sieves, gas sweeteners, and lauter tuns.
Detailed Specifications as per requirements:
Manufacturers take a variety of steps to ensure high-quality products and accurate specifications. All of the products are manufactured on automatic equipment, ensuring product accuracy.
Manufacturers employ professional and skilled workers with extensive experience in reducing product tolerance while manufacturing wedge wire screens. The complete quality control system can further ensure the accuracy of the products.
Strict Manufacturing Process:
All products should be inspected by skilled and professional workers using strict measurement tools. Customers will only receive wedge wire screens that are qualified. Additionally, manufacturers can provide mill certification and test reports to customers based on their needs. Unqualified products will be destroyed, and new products will be created.
Packaging:
The manufacturers pack each wedge wire screen meticulously. Wedge wire screen is commonly packaged in waterproof papers and a wooden case.
The wedge wire screen can be protected from moisture and seawater by using waterproof paper or plastic film. The wedge wire screen can be protected from impact by using a wooden case or pallet.
Delivery Time:
There is no doubt getting your products from the manufacturer on time. Reputed manufactures always make it on time while delivering your products at the requested place.
These are few benefits when you plan to purchase wedge wire screens directly from the manufacturer. It is not possible for small orders. Only choose contact a manufacturer when you got a bulk order to a place which makes a perfect situation to get different screens for different applications.
click here for more interesting articles