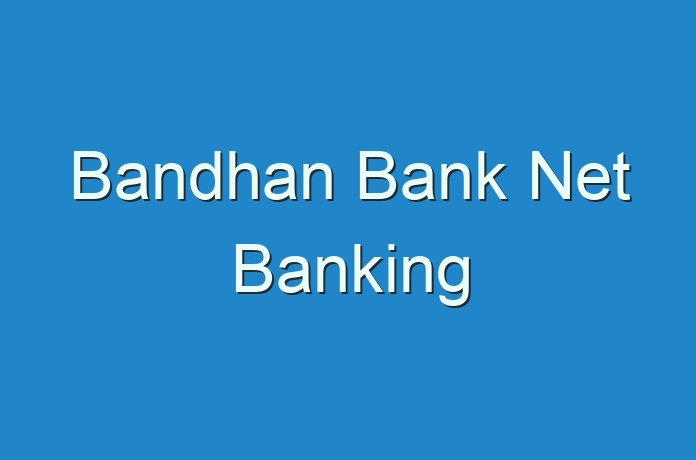 With the motto of "Aapka Bhala, Sabki Bhalai" Bandhan Bank has now become the 8th largest bank in India. Bandhan Bank is an Indian banking and financial services company, headquarter situated in Kolkata, West Bengal. Bandhan Bank initially started as a micro-finance company in 2001. Bank received banking license by RBI(Reserve Bank of India) in 2014. Bandhan Bank provides a range of banking products through its netwrok of branches all over in India. It's important services are Bandhan Bank Net Banking, Mobile Banking services.
Bandhan Bank Net Banking is the easiest way to make your banking more simple. Either transfer of money or funds, or you can use it for any daily needs like you can see your transfer details online or account statement any time, any where through the most simple Bandhan Bank Net Banking. Even you can update your personal information and can make bill payments too.
If you are a new user of Bandhan Bank Net Banking, first you need following informations to register for the net banking:
Search on search engine its official website
Click on register button
Choose user name
Insert strong password
Put your registered mobile number
Click on next botton
Enter account holder name
Enter Card Number
Enter CVV Number
Click On Next Button
Now, you will receive one time password
Your registered mobile number which is linked to your Bandhan Bank Account.
Bandhan Bank ATM Debit Card and
Your CIF number or Customer Number (You can see this on your passbook).
Now, to go for Bandhan Bank Net Banking services, click on our website: Now just follow the steps given on the website and after submission, the Bandhan Bank Net Banking facility will be activated by the bank. So, you can now login on Bandhan Bank Net Banking and enjoy the services provided by the Bank.