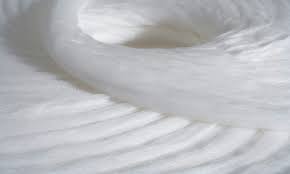 Popularity of Denim to Bode Lucrative Prospects for Lyocell Fibers Market
According to a recently published study by Transparency Market Research (TMR), the sales of lyocell fibers will cross the one billion dollar mark for the first time in 2023, and the industry's expansion can be majorly attributed to the mounting demand for apparel, especially denim and sportswear. The millennial populace seeking a wardrobe upgrade with the latest fashion is reckoned as a key demography for the industry, whose fickle choices are instigating manufacturers to pave the way for innovation. Besides the fashion industry, lyocell fibers have witnessed a slew of technological innovations off late, on account of the surging demand for non-woven fabrics from medical and automobile industries.
Request Brochure:
https://www.transparencymarketresearch.com/sample/sample.php?flag=B&rep_id=3612
However, the well-established rayon, cotton, and linen market could lead to an uphill climb for the lyocell fibers market. Manufacturers need proper marketing campaigns to educate consumers regarding the unique properties of lyocell fibers, who will otherwise fail to close sales on account of the unattractive price tag of lyocell fibers as compared to conventional fibers.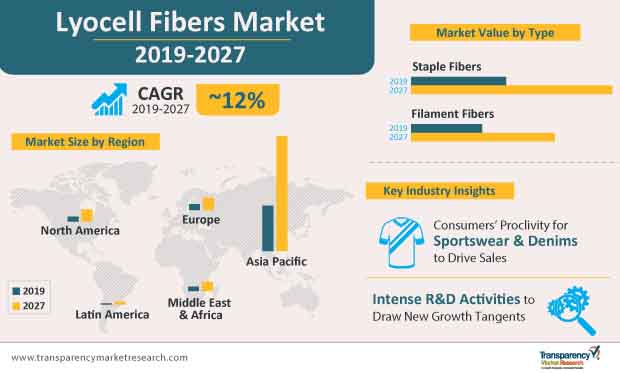 More Trending Reports by TMR:
https://www.prnewswire.co.uk/news-releases/booming-construction-and-road-infrastructure-sector-to-serve-as-strong-pillars-of-growth-for-asphalt-additives-market-during-tenure-of-2019-2027-tmr-807471868.html
Recycle-Reuse-Upcycle – Next Business Model to Look For
A sharp increase in the global population and the reckless use of natural resources have engendered the concept of a circular economy, wherein, the make-use-dispose economic model is replaced by the recycle-reuse-upcycle model. A global rise in such initiatives is hard-pressing market players to use non-toxic solvents to achieve the production of fibers in an environmentally-benign manner.
Several regulations are formed that propose market players to discontinue the use of petrochemical fibers, which has catapulted the number of research and development activities to view lyocell fibers from technological lenses. Many market majors are seen integrating their recycling modules to optimize their resources. For instance, Lenzing AG announced the launch of a new generation of fibers, under the brand name Refabrica, which use cotton scrap left from the production of cotton clothing, in order to optimize its production capacity and align with regulatory norms.
Besides environmental implications, R&D activities are carried out by market players to enhance the properties of lyocell fibers, including warmth, comfort, performance, and dimensional stability. The ease of disposability of these fibers, by using sewage deposition, incineration, and landfilling processes is projected to prompt a shift from synthetic fiber to lyocell fibers in the near future.
REQUEST FOR COVID19 IMPACT ANALYSIS:
https://www.transparencymarketresearch.com/sample/sample.php?flag=covid19&rep_id=3612
Surging Demand for Staple Fiber for Numerous Applications
As the 'quality over cost' ideology has been influencing the sales of products, end users have been expanding their portfolios by manufacturing products using staple fibers. The high fiber strength of lyocell fibers makes them suitable for the production of wrap threads, rugs, blankets, and coats, over filament fibers. Filament fibers are likely to advance at a CAGR of ~11% during 2019-2027, as the demand for denims continues to surge. However, increase in the manufacturing cost of filament fibers will turn textile manufacturers towards lyocell fibers.