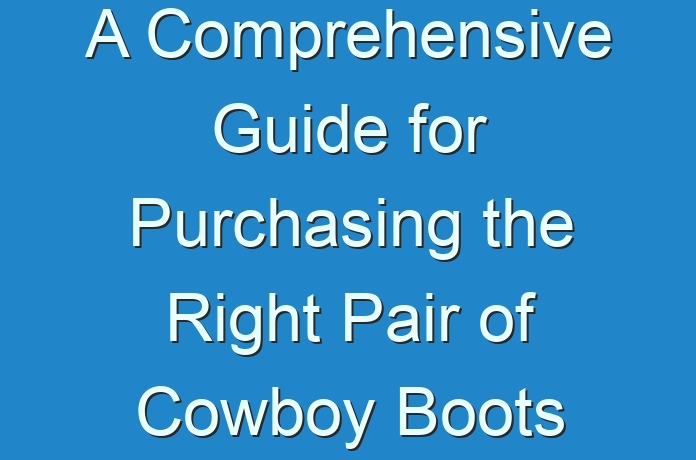 It is needless to say that many people prefer buying cowboy boots online. And it has happened due to the growing popularity of online stores.
The Challenges
But, you will find it a little challenging to locate a pair of cowboy boots that fit perfectly to your toes when you shop cowboy boots online. You will find no perfect boot size chart on the online stores. However, you can consider a few factors while trying to find out a pair of cowboy boots that fit perfectly for you.
Quick Tips
We are giving you a few of the tips:
Start with your normal shoe size.
If your feet are big, then go for a larger boot size.
Do not undermine the importance of socks. Make sure you put on socks while picking sizes of cowboy boots. You can also consider putting on thick winter socks that can add size to your feet.
Take your feet width into consideration. If you have narrow feet, then go for a smaller pair of cowboy boots. Likewise, go for a pair of larger cowboy boots if your feet are big.
As the sizes of different brands are different, go for a pair of cowboy boots of a brand that fit your feet well.
Go through the reviews from people who have bought the pair of cowboy boots you are interested in. You will get an insight into whether the boots are true to the size of not.
It would help if you also kept in mind that finding the right pair of cowboy boots is a tricky affair in comparison with shoes. Also, cowboy boots might not fit perfectly when you first put them on. So, it would help if you directed some extra efforts to determine the right size of the boots before you purchase them.
It is not only the right size you need to figure out. Instead, there are a lot of things to consider before you eventually shell out your money in buying the boots. Refer to the infographic in this post to know what things you need to do.