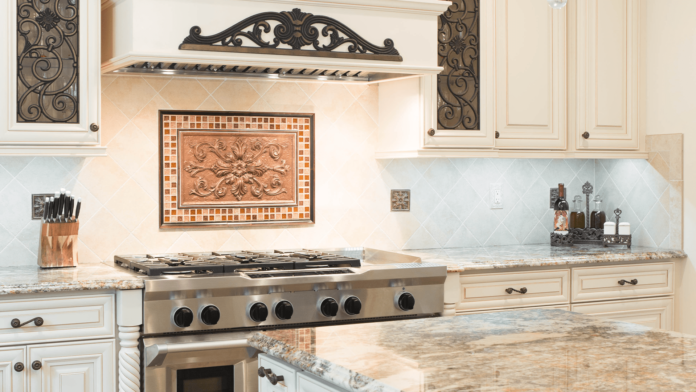 Are you planning to remodel your kitchen? Is cabinet selection stressful for you? Well, you have many options out there. There is style and quality everywhere. However, you have to set your priorities before you choose a platform. For this purpose, you can go for J&K cabinets. They are the reliable choice. 
Moreover, you can have quality wood for your kitchen cabinets. They ensure firm construction. There are plenty of options for kitchen cabinets. Similarly, the frames and their boxes also matter the most. For sure, these reasons are not enough to decide. Therefore, keep reading for more details. From traditional to modern, you can have any style in the kitchen. So, let's dig in further.
There are several reasons to choose perfect cabinets. So, it is essential to know the details of your purchase. The list of some reasons to choose these cabinets is below:
Wood species

Durability

Style

Door profile

Colors

Easy to clean

Budget-friendly
1- Wood species:
The wood type of your kitchen cabinets is of great importance. Any busy kitchen requires quality wood. From J&K cabinets, you can get quality wood for cabinets. Also, different wood types are used for the features. For instance, frame boxes are of plywood. Similarly, they make use of hardwood for door styles.
 In the same way, they offer quality wood to have a long life span. Also, other major wood types are oak, ash, plywood, and some others.
2- Durability:
Any kitchen cabinetry has to be durable to pass the test of time. Therefore, you have to choose quality wood for a long-term experience. The reason is that you remodel your kitchen once in a decade. So, you have to make sure that the cabinets are durable. Similarly, the open-close system of drawers also needs to be stable. It marks the life of your kitchen.
3- Style:
The style of kitchen cabinets is essential. You should know what kind of kitchen you want. Is it traditional or modern? Therefore, always set your priorities. Before choosing the cabinets, pick a style for your kitchen. J&K cabinets are perfect for every kitchen style. You can get a modern as well as a country-style kitchen.
Moreover, choose the cabinets according to your style. Also, if you want to add your personal touch, go for customization. In this way, you can be creative with your kitchen.
Read Also: 10 most popular quartz countertop colors of 2021
4- Door profile:
When you enter the kitchen, you see the doors first. Therefore, the door profile of cabinets is essential. Door style marks the style of your kitchen. So, pick the one which suits your usage. The cabinet doors have to be stylish and functional as well. The doors have to endure rough use. So, pick the door type carefully. 
Moreover, you can have distressed doors for an old classic feel. However, you can go for raised panels for a modern kitchen. It is all up to your taste in home décor.
5- Colors:
Well, you do not have to worry about colors. With J&K cabinets you have plenty of options in cabinets' colors. There is a wide array of colors in kitchen cabinets. For instance, you can have white, pearl white, and castle grey for a classic look.
Similarly, beige and hazel are available for a soft look. Also, in dark tones, you can opt for espresso, mocha, and mahogany colors. So, pick any color from the vast collection.
6- Easy to clean:
Every set of quality kitchen cabinets require daily cleaning. You spend a great deal on your kitchen remodeling. The next step is to maintain them. Therefore, make sure you clean the cabinets gently. Similarly, use wood shiners for a clean surface. Similarly, use warm water for tough stains. However, always keep the cabinets dry. Otherwise, these cabinets are easy to clean.
7- Budget-friendly:
Last but not least, make up your budget. Do you already have a number in mind? Well, that is fine. So, you should know that these cabinets are within your budget. You do not have to compromise on the quality of the cabinets. You can have both in one place. 
Conclusion:
To conclude, you have several choices in kitchen cabinets out there. Sometimes it is hard to choose one such place. However, you can have the best quality wood and style from J&K cabinets. They offer both style and construction. These cabinets are reliable for your home. Also, you can have plenty of colors in kitchen cabinets. Consider a kitchen design gallery for the best cabinets at low prices.