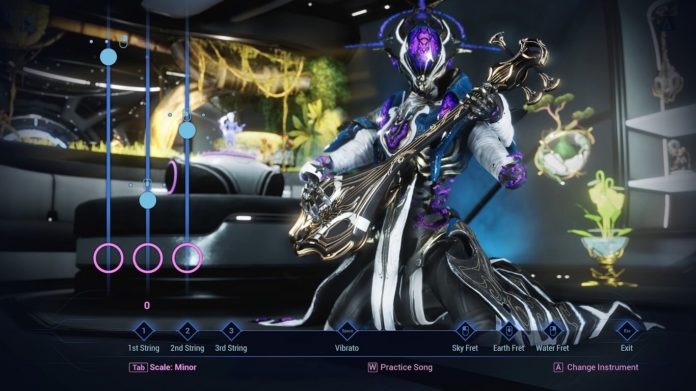 Shawzin is a popular instrument in the world of music. We can say that it is a game instrument and it simply resembles a three-stringed guitar. You may have heard that the Warframe's latest Saint of Altra update is making more people able to play the Shawzin. You can say that Warframe's main concentration is on making us exploring about the galaxy as a space ninja. But this time you can take a break and play your favorite tune to have some refreshing feelings.
The most stunning fact is that Wraframe'd creative team didn't wait for long in order to start their own composing and add performing music covers in their games. If you search on Reddit or Youtube, you will find lots of covers that you can actually enjoy.
Warframe is a popular shooter multiplayer online game. It is a free-to-play option when we explore the game world. This amazing game was published by Digital Extremes. There are a lot of people who are simply gaga about Warframe and Warframe Shawzin songs. When it comes to Shawzin, we all excited about knowing how to get this three-stringed guitar easily. Along with the songs, today, we are going to explore the ways of getting Shawzin easily.
How to get WarframeShawzin?
We must say that Shawzin is no longer only a decoration but we can accept it as a playable emote. When it comes to having Shawzin, you have to remember that in the market different variations are available at different prices such as Nelumbo, Dawn, Mimica, Dax, and so on. According to the appearance of the frame, the MimicaShawzin is playing, the Mimica will change its color. It is really a stunning as well as an impressive thing. On the other hand, Nelumbo is able to offer us an amazing sound.
In order to play as well as enjoy the instrument, you should activate the Shawzin emote in the gear wheel. If you are already introduced to this wheel, you know that it has worked as the character will kneel down and hold the entire instrument. And a musical interface will appear in front of you. You will also get sample songs in order to have a proper idea of how to get it.
Shawzin song covers you can enjoy
1. My heart will go on
You can start with a classic. This is an amazing classic song by Celine Deon. You know that this is an amazing song that we have seen in the Titanic movie. You can easily play this song on Shawzin. It will instantly create a refreshing mood for you.
2.  Baby shark
We have seen that a lot of users prefer to play Baby Shark. You can enjoy this song in Sgawzin with a little member of your family. The little one is going to really like this song.
3. The fire and the flames
While playing this song, you can enjoy a heroic feeling. You will enjoy a 7-minute long version and completely forget about the present.
4. The old town road
You can enjoy a new remix of it every single day if you try to explore this song with WarfameShawzin.
5. Boulevard
This is the last but not the least song that you can actually try with Warframeshawzin. This is an amazing melancholy that you can enjoy alone yet you will get your vigors back.
These five are the best songs that you can start with the WarframeShawzin. These are comparatively easy to play and you will truly enjoy the moment.